Per una sociologia della performing art. Il valore strategico delle opere di Alessandro Sciarroni
Linda De Feo

Università degli Studi di Napoli Federico II
Abstract
The object of reflection will be the strategic value of the performing art of Alessandro Sciarroni, an internationally recognised author. Using practices borrowed from the spheres of dance, sport and circus, the artist, through unusual cultural instrumentations and emotional configurations, represents the masterfully deconstructed relationship between identity and otherness. This paper raises the following question: can terpsichorean art and sporting activity be capable of demolishing categories devalued by the norm, aimed at reaffirming the dominant socio-cultural Self? The argumentation concerns the capacity of both spheres to redelineate and reconceptualise not only on an aesthetic level the dynamics connected to introspective withdrawals, shared rituals and different abilities. The examination of some Sciarroni's works will trace a research pathway. Through the observation of devices of meaning and operational gears, it will aim to identify some processes of social integration realised thanks to atoms of imaginary inseparable from the bodily dimension.
Downloads
Download data is not yet available.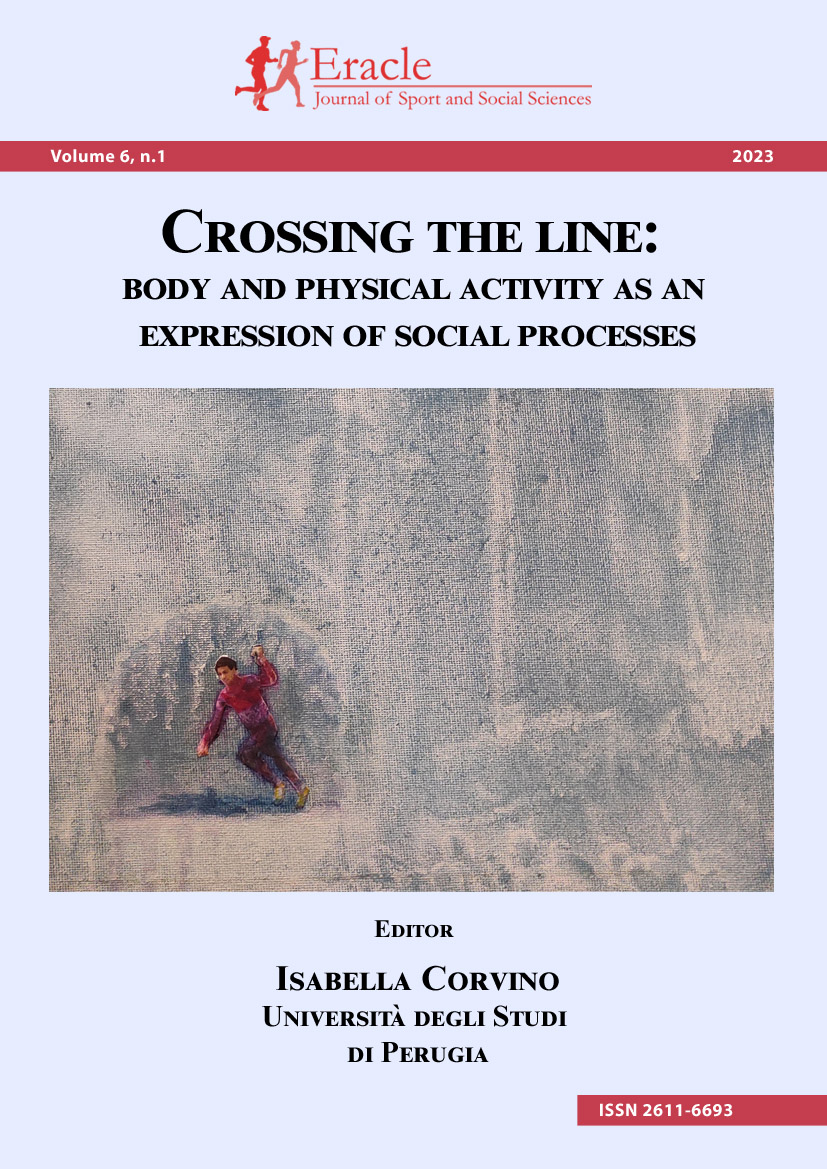 How to Cite
De FeoLinda. 2023. "Per Una Sociologia Della Performing Art. Il Valore Strategico Delle Opere Di Alessandro Sciarroni". Eracle. Journal of Sport and Social Sciences 6 (1), 36 - 49. https://doi.org/10.6093/2611-6693/10179.