Interventional Radiology Procedures after Pancreatic Resections for Pancreatic and Periampullary Diseases
Riccardo Casadei

Department of Surgery, Alma Mater Studiorum, University of Bologna, S.Orsola-Malpighi Hospital. Bologna, Italy

Claudio Ricci

Department of Surgery, Alma Mater Studiorum, University of Bologna, S.Orsola-Malpighi Hospital. Bologna, Italy

Emanuela Giampalma

Department of Radiology, Alma Mater Studiorum, University of Bologna, S.Orsola-Malpighi Hospital, Bologna, Italy

Marielda D'Ambra

Department of Surgery, Alma Mater Studiorum, University of Bologna, S.Orsola-Malpighi Hospital. Bologna, Italy

Giovanni Taffurelli

Department of Surgery, Alma Mater Studiorum, University of Bologna, S.Orsola-Malpighi Hospital. Bologna, Italy

Cristina Mosconi

Department of Radiology, Alma Mater Studiorum, University of Bologna, S.Orsola-Malpighi Hospital, Bologna, Italy

Rita Golfieri

Department of Radiology, Alma Mater Studiorum, University of Bologna, S.Orsola-Malpighi Hospital, Bologna, Italy

Francesco Minni

Department of Surgery, Alma Mater Studiorum, University of Bologna, S.Orsola-Malpighi Hospital. Bologna, Italy
Keywords:
Ampulla of Vater, Biliary Tract Neoplasms, Pancreatectomy, Radiology, Interventional
Abstract
Context The use of interventional radiology has increased as the first-line management of complications after pancreatic resections. Methods Patients in whom interventional radiology was performed were compared with those in whom interventional radiology was not performed as regards type of pancreatic resection, diagnosis, postoperative mortality and morbidity, postoperative pancreatic fistula postpancreatectomy haemorrhage, bile leakage, reoperation rate and length of hospital stay. Our aim was to evaluate the usefulness of interventional radiology in the treatment of complications after pancreatic resection. Results One hundred and eighty-two (62.8%) out of 290 patients experienced postoperative complications. Interventional radiology procedures were performed in 37 cases (20.3%): percutaneous drainage in 28, transhepatic biliary drainage in 8 and arterial embolisation in 3 cases. Technical success was obtained in all cases and clinical success in 75.7%. Reoperation was avoided in 86.5%. In patients with major complications, clinically relevant postoperative pancreatic fistula and bile leaks as well as those with late postpancreatectomy haemorrhage (P=0.030) and patients with postpancreatectomy haemorrhage grade C (P=0.029), interventional radiology was used (P<0.001, P<0.001 and P=0.009, respectively) significantly more frequently than in the remaining patients. The reoperation and mortality rates were similar in the two groups (P=0.885 and P=0.100, respectively) while patients treated with interventional radiology procedures had a significant longer length of hospital stay than those in the non-interventional radiology group (37.5 ± 23.4 vs. 18.7 ± 11.7 days; P<0.001). Conclusions Interventional radiology procedures were useful, especially for patients with postoperative pancreatic fistulas and bile leaks in whom reoperation was very often avoided.
Image: Surgeons from the patient's wiev
Downloads
Download data is not yet available.
References
Schmidt CM, Powell ES, Yiannoutsos CT, Howard TJ, Wiebke EA, Wiesenauer CA, Baumgardner JA, et al. Pancreaticoduodenectomy: a 20-year experience in 516 patients. Arch Surg. 2004; 139:718-25. [PMID: 15249403]
Bassi C, Falconi M, Salvia R, Mascetta G, Molinari E, Pederzoli P. Management of complications after pancreaticoduodenectomy in a high volume centre: results on 150 consecutive patients. Dig Surg. 2001; 18:453-7. [PMID: 11799295]
Callery MP, Pratt WB, and Vollmer CM. Prevention and management of pancreatic fistula. J Gastrointest Surg. 2009; 13:163–173. [PMID: 18496727]
Yang YM, Tian XD, Zhuang Y, Wang WM, Wan YL, Huang YT. Risk factors of pancreatic leakage after pancreaticoduodenectomy. World J Gastroenterol. 2005; 11(16):2456-61. [PMID: 15832417]
Shrikhande SV and D'Souza MA. Pancreatic fistula after pancreatectomy: evolving definitions, preventive strategies and modern management. World J Gastroenterol. 2008; 14:5789–5796. [PMID: 18855976]
Lai EC, Lau SHY, and Lau WY. Measures to prevent pancreatic fistula after pancreatoduodenectomy: a comprehensive review. Arch Surg. 2009; 144:1074–1080. [PMID: 19917946]
Cameron JL, Riall TS, Coleman J, Belcher KA. One thousand consecutive pancreaticoduodenectomies. Ann Surg. 2006; 244:10-5. [PMID: 16794383]
Bassi C, Dervenis C, Butturini G, Fingerhut A, Yeo C, Izbicki J, Neoptolemos J, et al. Post-operative pancreatic fistula: an international study group (ISGPF) definition. Surgery. 2005; 138:8-13. [PMID: 16003309]
Gooiker GA, van Gijn W, Wouters MW, Post PN, van de Velde CJ, Tollenaar RA. Systematic review and meta-analysis of the volume-outcome relationship in pancreatic surgery. Br J Surg. 2011; 98:485-494. [PMID: 21500187]
Standop J, Glowka T, Schmitz V, Schäfer N, Overhaus M, Hirner A, Kalff JC. Operative re-intervention following pancreatic head resection: indications and outcome. J Gastrointest Surg. 2009; 13:1503-1509. [PMID: 19421823]
Zink SI, Soloff EV, White RR, Clary BM, Tyler DS, Pappas TN, Paulson EK. Pancreaticoduodenectomy: frequency and outcome of post-operative imaging-guided percutaneous drainage. Abdom Imaging. 2009; 34:767-771. [PMID: 18758847]
Baker TA, Aaron JM, Borge M, Pierce K, Shoup M, Aranha GV. Role of interventional radiology in the management of complications after pancreaticoduodenectomy. Am J Surg. 2008; 195:386-390. [PMID: 18308043]
Sohn TA, Yeo CJ, Cameron JL, Geschwind JF, Mitchell SE, Venbrux AC, Lillemoe KD. Pancreaticoduodenectomy: Role of Interventional Radiologists in Managing Patients and Complications. J Gastrointest Surg. 2003; 7:209-219. [PMID: 12600445]
Sanjay P, Kellner M and Tait IS. The role of interventional radiology in the management of surgical complications after pancreatoduodenectomy. HPB. 2012; 14:812-817. [PMID: 23134182]
Dindo D, Demartines N, Clavien PA. Classification of surgical complications. A new proposal with evaluation in a cohort of 6336 patients and results of a survey. Ann Surg. 2004; 240:205-213. [PMID: 15273542]
Wente MN, Veit JA, Bassi C, Dervenis C, Fingerhut A, Gouma DJ, et al. Postpancreatectomy haemorrhage (PPH)-An International Study Group of Pancreatic Surgery (ISGPS) definition. Surgery. 2007; 142:20-25. [PMID: 17629996]
Koch M, Garden OJ, Padbury R, Rahbari NN, Adam R, Capussotti L, et al. Bile leakage after hepatobiliary and pancreatic surgery: A definition and grading of severity by the International Study Group of Liver Surgery. Surgery. 2011; 149:680-688. [PMID: 21316725]
Pedrazzoli S, Liessi G, Pasquali C, Ragazzi R, Berselli M, Sperti C. Postoperative pancreatic fistulas. Preventing severe complications and reducing reoperation and mortality rate. Ann Surg. 2009; 249:97-104. [PMID: 19106683]
Correa-Gallego C, Brennan MF, D'angelica M, Fong Y, Dematteo RP, Kingham TP, Jarnagin WR, et al. Operative drainage following pancreatic resection. Analysis of 1122 patients resected over 5 years at a single institution. Ann Surg. 2013; 258:1051-1058. [PMID: 23360918]
Azeem N, Baron TH, Topazian MD, Zhong N, Fleming CJ, Kendrick ML. Outcomes of endoscopic and percutaneous drainage of pancreatic fluid collections arising after pancreatic tail resection. J Am Coll Surg. 2012; 215:177-185. [PMID: 22634120]
Asai K, Watanabe M, Kusachi S, Matsukiyo H, Saito T, Kodama H, Enomoto T, et al. Successful treatment of a common hepatic artery pseudoaneurysm using a coronary covered stent following pancreatoduodenectomy: report of a case. Surg Today. 2014; 44:160-165. [PMID: 22932840]
Limongelli P, Khorsandi SE, Pai M, Jackson JE, Tait P, Tierris J, Habib NA, et al. Management of delayed postoperative haemorrhage after pancreaticoduodenectomy. Arch Surg. 2008; 143:1001-1007. [PMID: 18936380]
Roulin D, Cerantola Y, Demartines N, Schäfer M. Systematic review of delayed Postoperative haemorrhage after pancreatic resection. J Gastrointest Surg. 2011; 15:1055-1062. [PMID: 21267670]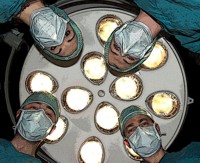 How to Cite
CasadeiR., RicciC., GiampalmaE., D'AmbraM., TaffurelliG., MosconiC., GolfieriR., & MinniF. (2014). Interventional Radiology Procedures after Pancreatic Resections for Pancreatic and Periampullary Diseases. JOP. Journal of the Pancreas, 15(4), 378-382. https://doi.org/10.6092/1590-8577/2198
Section
ORIGINAL ARTICLES
Copyright (c) 2014 Riccardo Casadei, Claudio Ricci, Emanuela Giampalma, Marielda D'Ambra, Giovanni Taffurelli, Cristina Mosconi, Rita Golfieri, Francesco Minni
This work is licensed under a Creative Commons Attribution 4.0 International License.
As a member of Publisher International Linking Association, PILA, iMedPub Group's JOP follows the Creative Commons Attribution License and Scholars Open Access publishing policies. Journal of the Pancreas is the Council Contributor Member of Council of Science Editors (CSE) and following the CSE slogan Education, Ethics, and Evidence for Editors.