Effect of Pharmaconutrition-Supplemented Parenteral Nutrition for Severe Acute Pancreatitis:A Meta-analysis of Randomized Controlled Trials
Yinfeng Shen

Department of Surgery, Hubei Hospital of Chinese Medicine. Wuhan, P.R. China

Xiaochuan Deng

Hubei Hospital of Chinese Medicine. Wuhan, P.R. China

Wenyin Jin

Department of Surgery, Hubei Hospital of Chinese Medicine. Wuhan, P.R. China

Chenwei Zhang

Clinical School, Hubei University of Chinese Medicine. Wuhan, P.R. China

Xingwen Zhang

Clinical School, Hubei University of Chinese Medicine. Wuhan, P.R. China

Ying Wang

Clinical School, Hubei University of Chinese Medicine. Wuhan, P.R. China
Keywords:
Infection, Intensive Care Units, Length of Stay, Leukocyte Count, Meta-Analysis, Mortality, Pancreatitis, Acute Necrotizing, Parenteral Nutrition, Severity of Illness Index
Abstract
Objective To evaluate the effectiveness of pharmaconutrition-supplemented parenteral nutrition (PN) for severe acute pancreatitis (SAP). Methods A comprehensive search of abstracts was performed in the MEDLINE, OVID, Springer, and Cochrane Library database. Published data of randomized clinical trials (RCTs) comparing the clinically relevant outcomes of pharmaconutrition-supplemented PN versus PN for patients with SAP were analyzed. The analyzed outcome variables included infection, mortality, intensive care unit (ICU) stay, hospital stay, and leukocytes change. Statistical analyses were performed using the Cochrane Collaboration's RevMan 5.1 software. Results Four RCTs published in 1998 or later were included in this meta-analysis, in which 76 patients with pharmaconutrition-supplemented PN and 77 patients with PN. Pharmaconutrition-supplemented PN showed significantly better results in terms of infection (OR, 0.42; 95% CI, 0.20–0.91; P =0.03) and leukocytes change (before treated: mean different, 0.93; 95% CI, 0.21–1.65; P =0.01; after treated: mean different, -0.77; 95% CI, -1.47– -0.08; P =0.03). No significant difference could be found in mortality (OR, 0.30; 95% CI, 0.07–1.19; P =0.09), ICU stay (mean different, -3.65; 95% CI, -9.39–2.10; P =0.21), and hospital stay (mean different, -1.20; 95% CI, -9.89–7.48; P =0.79). Conclusions The current meta-analysis indicates that pharmaconutrition-supplemented PN only show advantages in infection and leukocytes change.
Image: Forest plot for infection.
Downloads
Download data is not yet available.
References
Heinrich S, Schafer M, Rousson V, et al. Evidencebased treatment of acute pancreatitis: A look at established paradigms. Ann Surg. 2006;243:154–168.
Bai Y, Jia L,Wang B, et al. Acute pancreatitis in the Guangdong province, China. Digestion. 2007;75:74–79.
Beger HG, Rau B, Isenmann R.Natural history of necrotizing pancreatitis. Pancreatology.2003; 3:93–101.
Büchler M, Gloor B, Muller C, et al. Acute necrotizing pancreatitis: treatment strategy according to the status of infection. Ann Surg. 2000; 232: 619–626.
Bai Y, Gao J, Zou D, et al. Prophylactic Antibiotics Cannot Reduce Infected Pancreatic Necrosis and Mortality in Acute Necrotizing Pancreatitis: Evidence From a Meta-Analysis of Randomized Controlled Trials. Am J Gastroenterol. 2008;103:104–110.
Kumar A, Singh N, Prakash S, et al. Early enteral nutrition in severe acute pancreatitis: a prospective randomized controlled trial comparing nasojejunal and nasogastric routes. J Clin Gastroenterol. 2006; 40: 431-434.
Gupta R, Patel K, Calder PC, et al. A randomised clinical trial to assess the effect of total enteral and total parenteral nutritional support on metabolic, inflammatory and oxidative markers in patients with predicted severe acute pancreatitis (APACHE II > or =6). Pancreatology. 2003;3:406-413.
Ong JP, Fock KM. Nutritional support in acute pancreatitis. J Dig Dis. 2012;13:445-452
Meier R, Ockenga J, Pertkiewicz M, et al. ESPEN guidelines on enteral nutrition: pancreas. Clin Nutr. 2006;25:275-284.
Petrov MS, Windsor JA. Nutritional management of acute pancreatitis: the concept of 'gut rousing'. Curr Opin Clin Nutr Metab Care. 2013;16:557-563.
Wang X, Li W, Zhang F, et al. Fish oil-supplemented parenteral nutrition in severe acute pancreatitis patients and effects on immune function and infectious risk: a randomized controlled trial. Inflammation. 2009;32:304-309.
Fuentes-Orozco C, Cervantes-Guevara G, Muciño-Hernández I, et al. L-alanyl-L-glutamine-supplemented parenteral nutrition decreases infectious morbidity rate in patients with severe acute pancreatitis. JPEN J Parenter Enteral Nutr. 2008;32:403-411.
Moher D, Liberati A, Tetzlaff J, et al. Preferred reporting items for systematic reviews and meta-analyses: the PRISMA statement. PLoS Med. 2009;6:e1000097.
Wang X, Li W, Li N, et al. Omega-3 fatty acids-supplemented parenteral nutrition decreases hyperinflammatory response and attenuates systemic disease sequelae in severe acute pancreatitis: a randomized and controlled study. JPEN J Parenter Enteral Nutr. 2008;32:236-241.
de Beaux AC, O'Riordain MG, Ross JA, J et al. Glutamine-supplemented total parenteral nutrition reduces blood mononuclear cell interleukin-8 release in severe acute pancreatitis. Nutrition. 1998;14:261-265.
Plank LD, Hill GL. Similarity of changes in body composition in intensive care patients following severe sepsis or major blunt injury. Ann N Y Acad Sci. 2000;904:592-602.
Chandrasegaram MD, Plank LD, Windsor JA. The impact of PN on the body composition of patients with acute pancreatitis. JPEN J Parenter Enteral Nutr. 2005;29:65-73.
Hill GL, Jonathan E. Rhoads Lecture. Body composition research: implications for the practice of clinical nutrition. JPEN J Parenter Enteral Nutr. 1992;16:197-218.
Thomson A. Nutritional support in acute pancreatitis. Curr Opin Clin Nutr Metab Care. 2008;11:261–266.
Petrov MS, Kukosh MV, Emelyanov NV. A randomized controlled trial of enteral versus parenteral feeding in patients with predicted severe acute pancreatitis shows a significant reduction in mortality and in infected pancreatic complications with total enteral nutrition. Dig Surg. 2006;23:336–345.
Mora J, Casas M, Cardona D, et al. Effect of enteral versus parenteral nutrition on inflammatory markers in severe acute pancreatitis. Pancreas. 2007;35:292.
Petrov MS, Whelan K. Comparison of complications attributable to enteral and parenteral nutrition in predicted severe acute pancreatitis: a systematic review and meta-analysis. Br J Nutr. 2010;103:1287-1295.
Cao Y, Xu Y, Lu T, et al. Meta-analysis of enteral nutrition versus total parenteral nutrition in patients with severe acute pancreatitis. Ann Nutr Metab. 2008;53:268-75.
Frossard JL, Steer ML, Pastor CM. Acute pancreatitis. Lancet. 2008;371:143-152.
Mallampalli A, McClave SA, Snider HL. Defining tolerance to enteral feeding in the intensive care unit. Clin Nutr. 2000;19:213-215.
Dreesen M, Foulon V, Vanhaecht K, et al. Guidelines recommendations on care of adult patients receiving home parenteral nutrition: a systematic review of global practices. Clin Nutr. 2012;31:602-608.
Wang G, Wen J, Xu L, et al. Effect of enteral nutrition and ecoimmunonutrition on bacterial translocation and cytokine production in patients with severe acute pancreatitis. J Surg Res. 2013;183:592-597.
Rayes N, Seehofer D, Hansen S, et al. Early enteral supply of fiber and Lactobacilli versus conventional nutrition: a controlled trial in patients with major abdominal surgery. Nutrition 2002;18:609.
Hardy G, Bevan SJ, McElroy B, et al. Stability of glutamine in parenteral feeding solution. Lancet. 1993;342:186.
Ziegler TR, Szeszycki EE, Estivariz CF, et al. Glutamine: from basic science to clinical application. Nutrition. 1996; 12:S68-S70.
Okamoto Y, Okano K, Izuishi K, et al. Attenuation of the systemic inflammatory response and infectious complications after gastrectomy with preoperative oral arginine and omega-3 fatty acids supplemented immunonutrition. World J Surg. 2009;33:1815-1821.
Mayer K, Meyer S, Reinholz-Muhly M, et al. Short-time infusion of fish oil-based lipid emulsions, approved for parenteral nutrition, reduces monocyte proinflammatory cytokine generation and adhesive interaction with endothelium in humans. J Immunol. 2003;171:4837-4843.
Sahin H, Mercanligil SM, Inanç N, et al. Effects of glutamine-enriched total parenteral nutrition on acute pancreatitis. Eur J Clin Nutr. 2007;61:1429-34.
Xue P, Deng LH, Xia Q, et al. Impact of alanyl-glutamine dipeptide on severe acute pancreatitis in early stage. World J Gastroenterol. 2008;14:474-478.
Pacht ER, DeMichele SJ, Nelson JL, et al. Enteral nutrition with eicosapentaenoic acid, gamma-linolenic acid, and antioxidants reduces alveolar inflammatory mediators and protein influx in patients with acute respiratory distress syndrome. Crit Care Med. 2003;31:491-500.
Shen Y, Cui N, Miao B, et al. Immune dysregulation in patients with severe acute pancreatitis. Inflammation. 2010;34:36–42.
Shen Y, Cui N. Clinical observation of immunity in patients with secondary infection from severe acute pancreatitis. Inflamm Res. 2012;61:743-748.
Ukleja A, Romano MM. Complications of parenteral nutrition. Gastroenterol Clin North Am. 2007;36:23-46.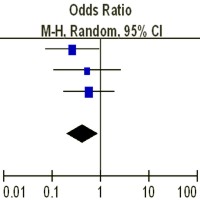 How to Cite
ShenY., DengX., JinW., ZhangC., ZhangX., & WangY. (2014). Effect of Pharmaconutrition-Supplemented Parenteral Nutrition for Severe Acute Pancreatitis:A Meta-analysis of Randomized Controlled Trials. JOP. Journal of the Pancreas, 15(4), 371-377. https://doi.org/10.6092/1590-8577/2238
Section
ORIGINAL ARTICLES
Copyright (c) 2014 Yinfeng Shen, Xiaochuan Deng, Wenyin Jin, Chenwei Zhang, Xingwen Zhang, Ying Wang
This work is licensed under a Creative Commons Attribution 4.0 International License.
As a member of Publisher International Linking Association, PILA, iMedPub Group's JOP follows the Creative Commons Attribution License and Scholars Open Access publishing policies. Journal of the Pancreas is the Council Contributor Member of Council of Science Editors (CSE) and following the CSE slogan Education, Ethics, and Evidence for Editors.