FOLFIRINOX: From the ACCORD Study to 2014
Georgios M Oikonomopoulos

Second Oncology Department, "St. Savvas" Anticancer Hospital. Athens, Greece

Konstantinos N Syrigos

Oncology Unit, Third Department of Medicine, University of Athens, "Sotiria" General Hospital. Athens, Greece

Evangelia Skoura

Nuclear Medicine Department, "Evaggelismos" General Hospital. Athens, Greece

Muhammad Wasif Saif

Tufts Medical Center, Boston, MA, USA
Keywords:
Drug Therapy, irinotecan, Neoadjuvant Therapy, Neoplasm Metastasis, oxaliplatin, Pancreatic Neoplasms
Abstract
In the field of treatment of pancreatic cancer, there has been significant progress lately. After the ACCORD/PRODIGE-4 study, 5-fluorouracil, leucovorin, irinotecan and oxaliplatin (FOLFIRINOX) became the standard combination for first-line chemotherapy. This led also to its use in the neoadjuvant setting in borderline resectable tumors, or locally advanced unresectable disease, improving the resectability and survival. The major disadvantage of this therapy is increased toxicity, limiting its use to young patients with no comorbidities. This arises the need to make dose reductions in clinical practice, with a possible drawback in effectiveness. The authors summarize three Abstracts (#256, #275, #305) presented at the 2014 ASCO Gastrointestinal Cancers Symposium which were focused in the use of modified forms of FOLFIRINOX, their toxicity profile and effectiveness. Reduced toxicity was observed, without affecting the effectiveness of the combination.
Image: "St. Savvas" Anticancer Hospital. Athens, Greece
Downloads
Download data is not yet available.
References
Conroy T, Desseigne F, Ychou M, et al: FOLFIRINOX versus gemcitabine for metastatic pancreatic cancer. N Engl J Med 364:1817-1825, 2011
Sophie Gourgou-Bourgade, Caroline Bascoul-Mollevi, Franc¸oise Desseigne, et al.: Impact of FOLFIRINOX Compared With Gemcitabine on Quality of Life in Patients With Metastatic Pancreatic Cancer: Results From the PRODIGE 4/ACCORD 11 Randomized Trial. J Clin Oncol 31:23-29, 2012
Brian A. Boone et al. Outcomes with FOLFIRINOX for locally advanced pancreatic cancer. J Clin oncol 30:2012 (suppl 34;abstr 256)
Peter J. Hosein, Jessica Macintyre, Carolina Kawamura, et al.: A retrospective study of neoadjuvant FOLFIRINOX in unresectable or borderline-resectable locally advanced pancreatic adenocarcinoma. BMC Cancer 2012, 12:199
Parvin F Peddi, Sam Lubner, Robert McWilliams, et al.: Multi-Institutional Experience with FOLFIRINOX in Pancreatic Adenocarcinoma. J Pancreas (Online) 2012 Sep 10; 13(5):497-501.
Edward Samuel James, Xiaopan Yao, Xiangyu Cong, et al.: Interim analysis of a phase II study of dose-modified FOLFIRINOX (mFOLFIRINOX) in locally advanced (LAPC) and metastatic pancreatic cancer (MPC). J Clin Oncol 32, 2014 (suppl 3; abstr 256)
Marlo A. Blazer, Christina Sing-Ying Wu, Richard M. Goldberg,et al.: Tolerability and efficacy of modified FOLFIRINOX (mFOLFIRINOX) in patients with borderline-resectable pancreatic cancer (BRPC) and locally advanced unresectable pancreatic cancer (LAURPC). J Clin Oncol 32, 2014 (suppl 3; abstr 275)
Jean Philippe Metges, Jean François Ramée, Jean-Yves Douillard, et al.: Efficacy and safety of FOLFIRINOX in patients with metastatic pancreatic cancer. J Clin Oncol 32, 2014 (suppl 3; abstr 305)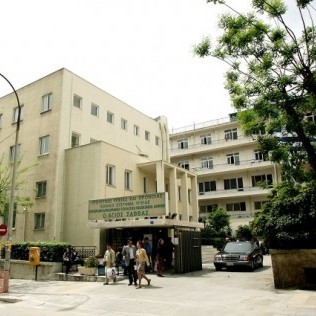 How to Cite
OikonomopoulosG., SyrigosK., SkouraE., & SaifM. (2014). FOLFIRINOX: From the ACCORD Study to 2014. JOP. Journal of the Pancreas, 15(2), 103-105. https://doi.org/10.6092/1590-8577/2278
Section
Highlights from the "2014 ASCO Gastrointestinal Cancers Symposium". San Francisco, CA, USA. January 16-18, 2014
Copyright (c) 2014 Georgios M Oikonomopoulos, Konstantinos N Syrigos, Evangelia Skoura, Muhammad Wasif Saif
This work is licensed under a Creative Commons Attribution 4.0 International License.
As a member of Publisher International Linking Association, PILA, iMedPub Group's JOP follows the Creative Commons Attribution License and Scholars Open Access publishing policies. Journal of the Pancreas is the Council Contributor Member of Council of Science Editors (CSE) and following the CSE slogan Education, Ethics, and Evidence for Editors.