Updates on the Use of Neoadjuvant Therapy in Borderline Resectable Pancreatic Cancer
Namrata Sonia Chandhok

Tufts University School of Medicine. Boston, MA, USA

Muhammad Wasif Saif
Keywords:
Drug Therapy, General Surgery, Pancreatic Neoplasms, S 1 (combination)
Abstract
Pancreatic cancer is an aggressive and devastating cancer that continues to have high 5-year mortality rates despite advancements in the field. Surgery remains the only curative treatment; however, most patients present with late stage disease deemed unresectable. By refining the resection guidelines to include a borderline resectable group, as well as advancements in neoadjuvant chemotherapy and radiation that improve resectability, we may improve upon outcomes for patients with more invasive disease. Here we summarize and discuss findings presented at the 2014 ASCO Gastrointestinal Cancers Symposium (Abstracts #283, #302, #309, #274, #275, #327) that relate neoadjuvant therapeutic strategies and borderline resectable cancers.
Image: Tufts Medical Center. Boston, MA, USA
Downloads
Download data is not yet available.
References
Surveillance, Epidemiology and End Results program. Available at: http://seer.cancer.gov/statfacts/html/pancreas.html. Accessed January 30, 2014.
Hidalgo M. Pancreatic cancer. N Engl J Med. 2010;362(17):1605-17.
Gillen S, Schuster T, Meyer zum Büschenfelde C, Friess H, Kleeff J. Preoperative/neoadjuvant therapy in pancreatic cancer: a systematic review and meta-analysis of response and resection percentages. PLoS Med. 2010;7(4):e1000267.
NCCN Guidelines. Pancreatic Cancer. Available at: http:// www.tri-kobe.org/NCCN/guideline/pancreas/english/pancreatic. Accessed January 30, 2014.
Katz MH, Fleming JB, Bhosale P, et al. Response of borderline resectable pancreatic cancer to neoadjuvant therapy is not reflected by radiographic indicators. Cancer. 2012;118(23):5749-56.
Heinemann V, Haas M, Boeck S. Neoadjuvant treatment of borderline resectable and unresectable pancreatic cancer. Ann Oncol. 2013;24(10):2484-92.
Von hoff DD, Ervin T, Arena FP, et al. Increased Survival in Pancreatic Cancer with nab-Paclitaxel plus Gemcitabine. N Engl J Med. 2013;:131016140055001-.
Vaccaro V, Sperduti I, Milella M. FOLFIRINOX versus gemcitabine for metastatic pancreatic cancer. N Engl J Med. 2011;365(8):768-9.
Mizuma M, Motoi F, Fujishima F et al. Neoadjuvant chemotherapy with gemcitabine and S-1 for resectable and borderline pancreatic ductal adenocarcinoma: A prospective, multi-institutional, phase II trial. Multidisciplinary Treatment 283 J Clin Oncol 32, 2014 (suppl 3; abstr 283)
Hattori M, Fujii T, Suenaga M, et al. Neoadjuvant chemoradiotherapy with S-1 in patients with borderline resectable pancreatic cancer. Multidisciplinary Treatment 302 J Clin Oncol 32, 2014 (suppl 3; abstr 302)
McCormick K, Whiting S, Gyurkey G, et al. Long-term survival of patients receiving multimodality neoadjuvant therapy for resectable or borderline resectable pancreatic ductal adenocarcinoma. Multidisciplinary Treatment. J Clin Oncol 32, 2014 (suppl 3; abstr 309)
Gulati AP, Schreibman S, Schrope B, et al. Prospective phase II study of inoperable pancreatic adenocarcinoma with neoadjuvant gemcitabine, docetaxel, and capecitabine (GTX). Multidisciplinary Treatment 274 J Clin Oncol 32, 2014 (suppl 3; abstr 274)
Blazer MA, Wu C, Goldberg R. Tolerability and efficacy of modified FOLFIRINOX (mFOLFIRINOX) in patients with borderline-resectable pancreatic cancer (BRPC) and locally advanced unresectable pancreatic cancer (LAURPC). Multidisciplinary Treatment 275 J Clin Oncol 32, 2014 (suppl 3; abstr 275)
Son CO, Pai S., Satti S et al. Outcomes of neoadjuvant chemotherapy with FOLFOX/FOLFIRINOX and chemo-radiotherapy in borderline resectable pancreatic cancer: Single-institution experience. Multidisciplinary Treatment 327 J Clin Oncol 32, 2014 (suppl 3; abstr 327)
Veltkamp SA, Beijnen JH, Schellens JH. Prolonged versus standard gemcitabine infusion: translation of molecular pharmacology to new treatment strategy. Oncologist. 2008;13(3):261-76.
Spratlin J, Sangha R, Glubrecht D, et al. The absence of human equilibrative nucleoside transporter 1 is associated with reduced survival in patients with gemcitabine-treated pancreas adenocarcinoma. Clin Cancer Res. 2004;10(20):6956-61.
Giovannetti E, Del tacca M, Mey V, et al. Transcription analysis of human equilibrative nucleoside transporter-1 predicts survival in pancreas cancer patients treated with gemcitabine. Cancer Res. 2006;66(7):3928-35.
Morinaga S, Nakamura Y, Watanabe T, et al. Immunohistochemical analysis of human equilibrative nucleoside transporter-1 (hENT1) predicts survival in resected pancreatic cancer patients treated with adjuvant gemcitabine monotherapy. Ann Surg Oncol. 2012;19 Suppl 3:S 558-64.
Miyoshi K, Sato N, Ohuchida K, Mizumoto K, Tanaka M. SPARC mRNA expression as a prognostic marker for pancreatic adenocarcinoma patients. Anticancer Res. 2010;30(3):867-71.
Arnold SA, Rivera LB, Miller AF, et al. Lack of host SPARC enhances vascular function and tumor spread in an orthotopic murine model of pancreatic carcinoma. Dis Model Mech. 2010;3(1-2):57-72.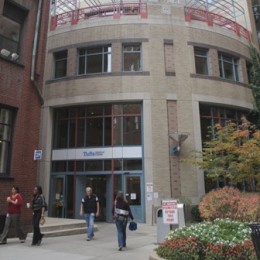 How to Cite
ChandhokN., & SaifM. (2014). Updates on the Use of Neoadjuvant Therapy in Borderline Resectable Pancreatic Cancer. JOP. Journal of the Pancreas, 15(2), 91-94. https://doi.org/10.6092/1590-8577/2303
Section
Highlights from the "2014 ASCO Gastrointestinal Cancers Symposium". San Francisco, CA, USA. January 16-18, 2014
Copyright (c) 2014 Namrata Sonia Chandhok, Muhammad Wasif Saif
This work is licensed under a Creative Commons Attribution 4.0 International License.
As a member of Publisher International Linking Association, PILA, iMedPub Group's JOP follows the Creative Commons Attribution License and Scholars Open Access publishing policies. Journal of the Pancreas is the Council Contributor Member of Council of Science Editors (CSE) and following the CSE slogan Education, Ethics, and Evidence for Editors.