Johanson-Blizzard Syndrome: Expanding the Phenotype of Exocrine Pancreatic Insufficiency
Kate M Ellery

Division of Gastroenterology, Hepatology, and Nutrition, Nationwide Children's Hospital, The Ohio State University College of Medicine, Columbus, Ohio, USA

Steven H Erdman

Division of Gastroenterology, Hepatology, and Nutrition, Nationwide Children's Hospital, The Ohio State University College of Medicine, Columbus, Ohio, USA
Keywords:
Ectodermal Dysplasia, Exocrine Pancreatic Insufficiency, Johanson Blizzard syndrome
Abstract
Context Johanson-Blizzard syndrome (JBS) is a rare autosomal recessive syndrome characterized by dysmorphic nasal alae, ectodermal abnormalities, exocrine pancreatic insufficiency and early growth failure. Most patients are diagnosed by clinical criteria prenatally or in early infancy. Nonsense, frame shift and splice-site mutations of the ubiquitin ligase gene (UBR1) lead to early loss of acinar cells in individuals with JBS. Case report We describe a previously asymptomatic patient with ectodermal dysplasia presenting with sudden onset exocrine pancreatic insufficiency in adolescence. The family reports an identical twin brother with similar symptoms. Conclusion This case illustrates that the phenotypic variability of pancreatic involvement in JBS may be subtle and may not manifest until the second decade of life. We suspect that this mild phenotype results from mutations in UBR1 allowing for partial function.
Image. Thick yellow toe nails consistent with ectodermal dysplasia.
Downloads
Download data is not yet available.
References
Rezaei N, Sabbaghian M, Liu Z, Zenker M. Eponym: Johanson-Blizzard syndrome. Eur J Pediatr. 2011; 170: 179-83. [PMID: 20556422]
Zenker M, Mayerle J, Reis A, Lerch MM. Genetic basis and pancreatic biology of Johanson-Blizzard syndrome. Endocrinol Metab Clin North Am. 2006; 35: 243-53, vii-viii. [PMID: 16632090]
Schoner K, Fritz B, Huelskamp G, Louwen F, Zenker M, Moll R, Rehder H. Recurrent Johanson-Blizzard syndrome in a triplet pregnancy complicated by urethral obstruction sequence: a clinical, molecular, and immunohistochemical approach. Pediatr Dev Pathol. 2012; 15: 50-7. [PMID: 21711208]
Hurst JA, Baraitser M. Johanson-Blizzard syndrome. J Med Genet. 1989; 26: 45-8. [PMID: 2645405]
Almashraki N, Abdulnabee MZ, Sukalo M, Alrajoudi A, Sharafadeen I, Zenker M. Johanson-Blizzard syndrome. World J Gastroenterol. 2011; 17: 4247-50. [PMID: 22072859]
Alkhouri N, Kaplan B, Kay M, Shealy A, Crowe C, Bauhuber S, Zenker M.Johanson-Blizzard syndrome with mild phenotypic features confirmed by UBR1 gene testing. World J Gastroenterol. 2008; 14: 6863-6. [PMID: 19058315]
Wali PD, Loveridge-Lenza B, He Z, Horvath K. Comparison of fecal elastase-1 and pancreatic function testing in children. J Pediatr Gastroenterol Nutr. 2012; 54: 277-80 [PMID: 22266489]
Hwang CS, Sukalo M, Batygin O, Addor MC, Brunner H, Aytes AP, et al. Ubiquitin ligases of the N-end rule pathway: assessment of mutations in UBR1 that cause the Johanson-Blizzard syndrome. PLoS One. 2011; 6: e24925. [PMID: 21931868]
Elting M, Kariminejad A, de Sonnaville ML, Ottenkamp J, Bauhuber S, Bozorgmehr B, et al. Johanson-Blizzard syndrome caused by identical UBR1 mutations in two unrelated girls, one with a cardiomyopathy. Am J Med Genet A. 2008; 146A: 3058-61. [PMID:19006206]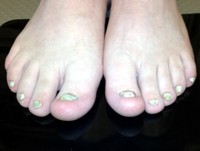 How to Cite
ElleryK., & ErdmanS. (2014). Johanson-Blizzard Syndrome: Expanding the Phenotype of Exocrine Pancreatic Insufficiency. JOP. Journal of the Pancreas, 15(4), 388-390. https://doi.org/10.6092/1590-8577/2409
Copyright (c) 2014 Kate M Ellery, Steven H Erdman
This work is licensed under a Creative Commons Attribution 4.0 International License.
As a member of Publisher International Linking Association, PILA, iMedPub Group's JOP follows the Creative Commons Attribution License and Scholars Open Access publishing policies. Journal of the Pancreas is the Council Contributor Member of Council of Science Editors (CSE) and following the CSE slogan Education, Ethics, and Evidence for Editors.