Agenesis of Dorsal Pancreas Associated with Periampullary Pancreaticobiliary Type Adenocarcinoma
Raghu M Sannappa

Department of Endocrinology, Gauhati Medical College and Hospital. Guwahati, India

Jadunath Buragohain

Department of Surgery, Gauhati Medical College and Hospital. Guwahati, India

Dipti Sarma

Department of Endocrinology, Gauhati Medical College and Hospital. Guwahati, India

Uma Kaimal Saikia

Department of Endocrinology, Gauhati Medical College and Hospital. Guwahati, India

Bipul Kumar Choudhury

Department of Endocrinology, Gauhati Medical College and Hospital. Guwahati, India
Keywords:
Adenocarcinoma, Carcinoembryonic Antigen, Carcinoma, Pancreatic Ductal, Pancreas agenesis, dorsal
Abstract
Context Agenesis of the dorsal pancreas is one of the rare congenital malformations of pancreas. The association of agenesis of the dorsal pancreas with pancreatic tumors is extremely rare and only around 9 cases being reported till date. Case report We report a case of a fifty one year old woman with an agenesis of the dorsal pancreas with periampullary pancreaticobiliary adenocarcinoma. She presented with features of obstructive jaundice without pain abdomen or fever. Laboratory data showed conjugated hyperbilirubinemia, raised alkaline phosphatase and impaired glucose tolerance. Ultrasound abdomen showed periampullary mass. MRI abdomen and MRCP demonstrated dorsal agenesis of the pancreas, dilated intra and extra hepatic bile ducts with narrowing of distal CBD with periampullary mass. Pancreatic tumor was considered as preoperative diagnosis, and pancreaticoduodenectomy was performed. Histopathology confirmed pancreaticobiliary type of adenocarcinoma. Conclusion A rare case of dorsal agenesis of the pancreas with periampullary pancreaticobiliary type of adenocarcinoma was presented. Therefore this case therefore merits reference as a rare clinical presentation.
Image: Immunohistochemical staining of poorly differentiated tumor showing positivity for proliferative marker Ki-67.
Downloads
Download data is not yet available.
References
Wang JT, Lin JT, Chuang CN, Wang SM, Chuang LM, Chen JC, et al. Complete agenesis of the dorsal pancreas. A case report and review of the literature. Pancreas 1990; 5:493-7. [PMID:2199969]
Bento A, Baptista H, Oliveira F. Congenital pancreas malformations: a clinical case report. Rev Assoc Med Bras. 2013; 59:35-9. [PMID:23440140]
Heiberg KA (1911) Ein Fall von fehlender Cauda pancreatis (beieinem Diabetiker). Centralbl Allg Pathol Patholog Anat 22:676–677.
Voldsgaard P, Kryger-Baggesen N, Lisse I. Agenesis of pancreas. Acta Paediatr. 1994; 83:791-793 [PMID:7949819]
Schnedl WJ, Piswanger-Soelkner C, Wallner SJ, Krause R, Lipp RW, Hohmeier HE. Agenesis of the dorsal pancreas and associated diseases. Dig Dis Sci. 2009; 54:481-7 [PMID:18618254]
Shah KK, DeRidder PH, Schwab RE, Alexander TJ. CT diagnosis of dorsal pancreas agenesis. J Comput Assist Tomogr 1987; 1:170-1. [PMID:3805410]
Li H, Arber S, Jessell TM, Edlund H. Selective agenesis of the dorsal pancreas in mice lacking homeobox gene Hlxb9. Nat Genet. 1999; 23:67-70. [PMID:10471501]
Martin M, Gallego-Llamas J, Ribes V, et al. Dorsal pancreas agenesis in retinoic acid-deficient Raldh2 mutant mice. Dev Biol. 2005;284:399 – 411. [PMID:16026781]
Balakrishnan V, Narayanan VA, Siyad I, Radhakrishnan L, Nair P. Agenesis of the dorsal pancreas with chronic calcific pancreatitis. Case report, review of the literature and genetic basis. JOP. 2006;7:651- 659 [PMID:17095847]
Sakpal SV, Sexcius L, Babel N, and Chamberlain RS: Agenesis of the Dorsal Pancreas and Its Association with Pancreatic Tumors. Pancreas. 2009; 38:367-73. [PMID:10471501]
Kapa S, Gleeson FC, Vege SS. Dorsal pancreas agenesis and polysplenia/heterotaxy syndrome: a novel association with aortic coarctation and a review of the literature.JOP. 2007; 8:433 - 437. [PMID:17625295]
Pasaoglu L, Vural M, Hatipoglu HG, Tereklioglu G, Koparal S. Agenesis of the dorsal pancreas. World J Gastroenterol. 2008;14: 2915-6. [PMID:18473421]
Kayhan B, Ozer D, Akdoğan M, Tekin I, Ozçay N. Hypoplastic pancreas and ectopic spleen as an abdominal mass: a case report. Turk J Gastroenterol. 2006;17: 216-218. [PMID:16941258]
Sano T, Higuma K, Utsunomiya N, Okabe Y, Toyama S, Inoue K, Omi Y et al. A case of agenesis of the dorsal pancreas in an adult diabetic with spina bifida. Nihon Shokakibyo Gakkai Zasshi. 1979; 76:1539 – 1544. [PMID:385950]
Matsusue S, Kashihara S, Koizumi S. Pancreatectomy for carcinoma of the head of the pancreas associated with multiple anomalies including the preduodenal portal vein. Jpn J Surg. 1984; 14(5):394-398.[PMID:6513208]
Macari M, Giovanniello G, Blair L, et al. Diagnosis of agenesis of the dorsal pancreas with MR pancreatography.AJR Am J Roentgenol. 1998; 170:144 - 146. [PMID:9423620]
Rattner DW, Warshaw AL. Disorders of the duodenal ampullae. In: Zinner MJ, Schwartz SI, Ellis H, editors. Maingot's Abdominal Operations. USA: Appleton and Lange; 1999. Vol. II. pp 1755-1750.
P. Jagannath,, Shailesh Shrikhande. Current options in the diagnosis and management of periampullary carcinoma. Indian journal of surgery 2003; 65: 347-353.
David W. Rittenhouse, Eugene P. Kennedy, Andres A. Mascaro, Jennifer L. Brumbaugh, Louis H. Stein, et al.; The Novel Triad of Dorsal Agenesis of the Pancreas with Concurrent Pancreatic Ductal Adenocarcinoma and Nonalcoholic Chronic Calcific Pancreatitis: A Case Series and Review of the Literature. J Gastrointest Surg. 2011; 15: 1643–1649. [PMCID:PMC3282461]
Ulusan S, Bal N, Kizilkilic O, Bolat F, Yildirim S, Yildirim T, Niron EA. Case report: solid-pseudopapillary tumour of the pancreas associated with dorsal agenesis. Br J Radiol. 2005; 78:441- 443. [PMID:15845940]
Ulusan S, Yakar T, Koc Z, Kayaselcuk F, Torer N. Adenocarcinoma of the pancreas associated with dorsal agenesis. Pancreas. 2006; 33:437- 439. [PMID:17079954]
Nakamura Y, Egami K, Maeda S, Hosone M, Onda M. Solid and papillary tumor of the pancreas complicating agenesis of the dorsal pancreas. J Hepatobiliary Pancreat Surg. 2001; 8:485 - 489. [PMID:11702261]
Kapoor A, Singh RK. Periampullary carcinoma in a patient with agenesis of dorsal pancreas. JSCR 2011 9:4.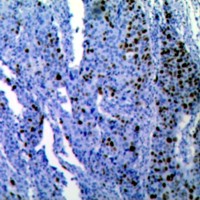 How to Cite
SannappaR., BuragohainJ., SarmaD., SaikiaU., & ChoudhuryB. (2014). Agenesis of Dorsal Pancreas Associated with Periampullary Pancreaticobiliary Type Adenocarcinoma. JOP. Journal of the Pancreas, 15(5), 489-492. https://doi.org/10.6092/1590-8577/2636
Copyright (c) 2014 Raghu M Sannappa, Jadunath Buragohain, Dipti Sarma, Uma Kaimal Saikia, Bipul Kumar Choudhury
This work is licensed under a Creative Commons Attribution 4.0 International License.
As a member of Publisher International Linking Association, PILA, iMedPub Group's JOP follows the Creative Commons Attribution License and Scholars Open Access publishing policies. Journal of the Pancreas is the Council Contributor Member of Council of Science Editors (CSE) and following the CSE slogan Education, Ethics, and Evidence for Editors.