Quality of Life in Patients with Pancreatic Cancer
Maria Kiagia

Oncology Unit, Third Department of Medicine, University of Athens, Sotiria General Hospital. Athens, Greece

Kostas N Syrigos

Oncology Unit, Third Department of Medicine, University of Athens, Sotiria General Hospital. Athens, Greece

Muhammad Wasif Saif

Department of Medicine and Cancer Center, Tufts Medical Center. Boston, MA, USA
Keywords:
Cachexia, Pancreatic Neoplasms, pasireotide, Quality of Life
Abstract
QOL is highly affected in individuals suffering from pancreatic cancer. One parameter that influences negatively QOL in these patients is cancer -cachexia syndrome. During the ASCO Annual Meeting 2014, one abstract focusing on cancer-cachexia syndrome (Abstract #15208) emphasized the fact that cachexia is under diagnosed even in patients with pancreatic cancer who constitute a high-risk group for presenting this syndrome. In addition the abstract raises concerns about the benefit of the use of dronabinol and megestrol acetate in treating the cachexia syndrome in this group of patients. Another important factor that determines QOL in pancreatic cancer patients is surgical procedures-pancreatectomies that these patients may undergo. Avery interesting abstract presented also at the ASCO Annual Meeting 2014 (Abstract #15234) explores the benefit of using pasireotide perioperative in ameliorating QOL of patients who had surgical intervention.
Image: Sotiria General Hospital. Athens, Greece.
Downloads
Download data is not yet available.
References
www. who. int/mental_health/media/68. pdf
Callman KC. Quality of life in cancer patients. J Med Ethics. 1984; 10: 124-127. [PMC:1374977]
Fearon KC, Baracos VE. Cachexia in pancreatic cancer: new treatment options and measures of success HPB (Oxford). 2010; 12(5): 323-3244. [PMC:2951820]
Jatoi A, Windschitl HE, Loprinzi CL, Sloan JA, Dakhil SR, Mailliard JA, Pundaleeka S, et al. Dronabinol versus megestrol acetate versus combination therapy for cancerassociated anorexia: A North Central Cancer Treatment Group study. J Clin Oncol. 2002; 20: 567-573. [PMID:11786587]
Tan CR, Yaffee PM, Jamil LH, Lo SK, Nissen N, Pandol SJ, Tuli R, et al. Pancreatic cancer cachexia: a review of mechanisms and therapeutics. Front Physiol. 2014; 3: 85: 88. [PMID:24624094]
Loprinzi CL, Ellison NM, Schaid DJ, Krook JE, Athmann LM, Dose AM, Mailliard JA, et al. Controlled trial of megestrol acetate for the treatment of cancer anorexia and cachexia. J Natl Cancer Inst. 1990; 82(13): 1127-1132. [PMID:2193166]
von Haehling S, Anker SD. Cachexia as a major underestimated and unmet medical need: facts and numbers. J Cachexia Sarcopenia Muscle. 2010; 1(1): 1-5. [PMID:21475699]
Teunissen SCCM, Wesker W, Kruitwagen C, de Haes HCJM, Voest EE, de Graeff A. Symptom prevalence in patients with incurable cancer: a systematic review. J Pain Symptom Manag. 2007; 34(1): 94-104. [PMID:17509812]
Huang JJ, Yeo CJ, Sohn TA, Lillemoe KD, Sauter PK, Coleman J, Hruban RH, et al. Quality of life and outcomes after pancreaticoduodenectomy. Ann Surg 2000; 231: 890-898. [PMC:1421079]
Allen PJ, Gönen M, Brennan MF, Bucknor AA, Robinson LM, Pappas MM, Carlucci KE, et al. Pasireotide for Postoperative Pancreatic Fistula. N Engl J Med. 2014; 370: 2014-202.
Eaton A, Gonen M, Karanicolas PJ, D'Angelica MI, DeMatteo RP, Fong Y, Kingham TP, et al. Health-related quality of life (HRQoL) following pancreatic resection in RCT of pasireotide. J Clin Oncol. 32, 2014 (suppl; abstr e15234).
Hendifar AE, Tan CRC, Yaffee P, Osipov A, Tuli R, Jeon CY. Evaluating outcomes of pancreatic cancer patients with cachexia. J Clin Oncol 32, 2014 (suppl; abstr e15208).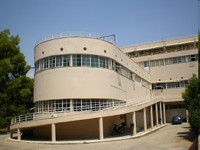 How to Cite
KiagiaM., SyrigosK., & SaifM. (2014). Quality of Life in Patients with Pancreatic Cancer. JOP. Journal of the Pancreas, 15(4), 317-318. https://doi.org/10.6092/1590-8577/2679
Section
Highlights from the "50th ASCO Annual Meeting 2014". Chicago, IL, USA. May 30 - June 3, 2014
Copyright (c) 2014 Maria Kiagia, Kostas N Syrigos, Muhammad Wasif Saif
This work is licensed under a Creative Commons Attribution 4.0 International License.
As a member of Publisher International Linking Association, PILA, iMedPub Group's JOP follows the Creative Commons Attribution License and Scholars Open Access publishing policies. Journal of the Pancreas is the Council Contributor Member of Council of Science Editors (CSE) and following the CSE slogan Education, Ethics, and Evidence for Editors.