Phase 1 Trials in Pancreatic Cancer
Esther Yu

Department of Radiation Oncology, Tufts Medical Center. Boston, MA, USA

Muhammad Wasif Saif

Departments of Radiation Oncology and Medical Oncology, Tufts Medical Center. Boston, MA, USA

Kathryn Huber

Department of Radiation Oncology, Tufts Medical Center. Boston, MA, USA
Keywords:
Clinical Trials, Phase I as Topic, Drug Therapy, Pancreatic Neoplasms, Radioimmunotherapy
Abstract
Despite many clinical trials over the last two decades since the approval of gemcitabine, the survival of patients with pancreatic cancer has improved by a few only months. This disappointing reality underlines an urgent need to develop more effective drugs or better combinations. A variety of phase I trials were presented at the annual meeting of ASCO 2014 focusing on locally advanced and metastatic pancreatic cancer. We summarize four abstracts (abstracts #4116, #4123, #4026, #4138).
Image: Radiation Oncology, Tufts Medical Center. Boston, MA, USA.
Downloads
Download data is not yet available.
References
Siegel R, Naishadham D, Jemal A. Cancer statistics. CA Cancer J Clin. 2012; 62(1): 10-29. [PMID:22237781]
Geer RJ, Brennan MF. Prognostic indicators for survival after resection of pancreatic adenocarcinoma. Am J Surg. 1993; 165(1): 68-72; discussion 72-3. [PMID:8380315]
Conroy T, Desseigne F, Ychou M, Bouché O, Guimbaud R, Bécouarn Y, Adenis A, et al., FOLFIRINOX versus gemcitabine for metastatic pancreatic cancer. N Engl J Med. 2011; 364(19): 1817-25. [PMID:21561347]
Safran H, Charpentier K, Perez K, Mantripragada K, Austin TC, Nadeem O, Lombardo A, et al. Nab-paclitaxel (nab-P) combined with FOLFOX for advanced pancreatic cancer: A phase I study. J Clin Oncol., 2014; 32:5s (suppl; abstr 4123).
Von Hoff DD, Ervin T, Arena FP, Chiorean EG, Infante J, Moore M, Seayet T, et al. Increased survival in pancreatic cancer with nab-paclitaxel plus gemcitabine. N Engl J Med. 2013; 369(18): 1691-703.
Reid MD, Saka B, Balci S, Goldblum AS, Adsay NV. Molecular genetics of pancreatic neoplasms and their morphologic correlates: an update on recent advances and potential diagnostic applications. Am J Clin Pathol. 2014; 141(2): 168-80. [PMID:24436263]
Du X, Zhao YP, Zhang TP, Zhou L, Chen G, Wang TX, You L, et al., Alteration of the intrinsic apoptosis pathway is involved in Notch-induced chemoresistance to gemcitabine in pancreatic cancer. Arch Med Res. 2014; 45(1): 15-20. [PMID:24316112]
Vaccaro V, Melisi D, Bria E, Cuppone F, Ciuffreda L, Pino MS, Gelibter A, et al., Emerging pathways and future targets for the molecular therapy of pancreatic cancer. Expert Opin Ther Targets. 2011; 15(10): 1183-96. [PMID:21819318]
Wang Z, Li Y, Kong D, Banerjee S, Ahmad A, Azmi AS, Ali S, et al. Acquisition of epithelial-mesenchymal transition phenotype of gemcitabine-resistant pancreatic cancer cells is linked with activation of the notch signaling pathway. Cancer Res. 2009; 69(6): 2400-7. [PMID:19276344]
Cook N, Basu B, Smith DM, Gopinathan A, Evans TJ, Steward WP, Hagemannet T, et al. A phase I trial of the γ-secretase inhibitor (GSI) MK-0752 in combination with gemcitabine in patients with pancreatic ductal adenocarcinoma (PDAC). J Clin Oncol. 2014; 32:5s (suppl; abstr 4116).
Aikawa T, Gunn J, Spong SM, Klaus SJ, Korc M, et al., Connective tissue growth factor-specific antibody attenuates tumor growth, metastasis, and angiogenesis in an orthotopic mouse model of pancreatic cancer. Mol Cancer Ther. 2006; 5(5): 1108-16. [PMID:16731742]
Picozzi,VJ, Pipas JM, Koong A, Giaccia A, Bahary N, Krishnamurthi SS, Lopez CD, et al. FG-3019, a human monoclonal antibody to connective tissue growth factor (CTGF), with gemcitabine/erlotinib (G/E) in patients with locally advanced or metastatic pancreatic ductal adenocarcinoma (PDAC). J Clin Oncol. 2014; 32:5s (suppl; abstr 4138).
Gulec SA, Cohen SJ, Pennington KL, Zuckier LS, Hauke RJ, Horne H, Wegener WA, et al., Treatment of advanced pancreatic carcinoma with 90Y-Clivatuzumab Tetraxetan: a phase I single-dose escalation trial. Clin Cancer Res. 2011; 17(12): 4091-100. [PMID:21527562]
Ocean AJ, Pennington KL, Guarino MJ, Sheikh A, Bekaii-Saab T, Serafini AN, Lee D, et al. Fractionated radioimmunotherapy with (90) Y-clivatuzumab tetraxetan and low-dose gemcitabine is active in advanced pancreatic cancer: A phase 1 trial. Cancer. 2012; 118(22): 5497-506.
Picozzi VJ, Ramanathan RK, Lowery MA, Ocean AJ, Mitchell EP, O'Neil BH, Guarino MJ, et al. Feasibility and results of a randomized phase Ιb study of fractionated 90Υ-clivatuzumab tetraxetan in patients with metastatic pancreatic cancer having two or more prior therapies. J Clin Oncol. 2014; 32: 5s (suppl; abstr 4026).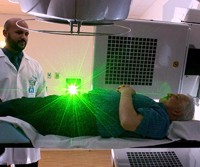 How to Cite
YuE., SaifM., & HuberK. (2014). Phase 1 Trials in Pancreatic Cancer. JOP. Journal of the Pancreas, 15(4), 326-328. https://doi.org/10.6092/1590-8577/2683
Section
Highlights from the "50th ASCO Annual Meeting 2014". Chicago, IL, USA. May 30 - June 3, 2014
Copyright (c) 2014 Esther Yu, Muhammad Wasif Saif, Kathryn Huber
This work is licensed under a Creative Commons Attribution 4.0 International License.
As a member of Publisher International Linking Association, PILA, iMedPub Group's JOP follows the Creative Commons Attribution License and Scholars Open Access publishing policies. Journal of the Pancreas is the Council Contributor Member of Council of Science Editors (CSE) and following the CSE slogan Education, Ethics, and Evidence for Editors.