Metastatic Papillary Gallbladder Carcinoma with a Unique Presentation and Clinical Course
Brandon C Chapman

Department of Surgery, University of Colorado at Denver. Denver, CO, USA

Teresa Jones

Department of Surgery, University of Colorado at Denver. Denver, CO, USA

Martine C McManus

Department of Pathology, University of Colorado at Denver. Denver, CO, USA

Raj Shah

Department of Pathology, University of Colorado at Denver. Denver, CO, USA

Csaba Gajdos

Department of Surgery, University of Colorado at Denver. Denver, CO, USA
Keywords:
Adenocarcinoma, Papillary, Carcinoma, Cholecystectomy, Neoplasm Metastasis
Abstract
Context Papillary gallbladder adenocarcinoma (PGA) represents 5% of malignant gallbladder tumors. Metastatic disease frequently involves lymph nodes or other structures in the hepatoduodenal ligament. Case report A Fifty-nine-year-old female with right upper quadrant pain and a giant gallbladder on ultrasound was found to have a segment 6 liver lesion during an attempted laparoscopic cholecystectomy. After appropriate staging, she underwent an open cholecystectomy and extended right hepatic lobectomy with portal lymph node dissection. Pathology demonstrated well-to-moderately differentiated PGA with identical morphology and immunohistochemistry in the liver resection specimen with negative margins. Despite adjuvant chemotherapy, she developed increased uptake in the head of the pancreas on PET scan. Endoscopic ultrasound with fine needle aspiration demonstrated metastatic PGA. She underwent an attempted Whipple operation but due to repeatedly positive pancreatic duct margins, she ended up with a total pancreatectomy and splenectomy. Final pathology showed metastatic PGA along the entire length of the pancreatic duct with only a single focus of tumor invasion into the pancreatic parenchyma. She developed a new liver metastases six months later that was unresponsive to FOLFOX therapy and she died of metastatic disease 33 months from her initial diagnosis. Conclusion To our knowledge, this is the first report of metastatic PGA recurring along the entire pancreatic duct with disease confined to the pancreas only. We hypothesize that papillary tumor cells spread to pancreatic duct via the common bile duct and remained dormant for several years. An aggressive surgical approach may prolong survival in well-selected patients with PGA's.
Image: Metastatic papillary gallbladder adenocarcinoma with positive CK20 staining.
Downloads
Download data is not yet available.
References
Grobmeyer SR, Lieberman MD, Daly JM. Gallbladder cancer in the twentieth century: single institution's experience. World J Surg. 2004; 28:47-49. [PMID:14639492]
Henson DE, Albores-Saavedra J, Corle D. Carcinoma of the gallbladder. Histologic types, stage of disease, grade, and survival rates. Cancer. 1992; 70: 1493-1497. [PMID:1516000]
Carriaga MT, Henson DE. Liver, gallbladder, extrahepatic bile ducts, and pancreas. Cancer. 1995; 75:171-190. [PMID:8000995]
Kloppel G, Adsay V, Konukiewitz B, Kleeff J, Schlitter AM, Esposito I. Precancerous lesions of the biliary tree. Best Pract Res Clin Gastroenterol. 2013; 27: 285-297. [PMID:23809246]
Adsay V, Jang K, Roac JC, Dursun N, Ohike N, Bagci P, et al. Intracholecystic Papillary-Tubular Neoplasms (ICPN) of the Gallbladder (Neoplastic Polyps, Adenomas, and Papillary neoplasms that are >1.0 cm): Clinicopathology and Immunohistochemical Analysis of 123 Cases. Am J Surg Pathol. 2012; 9:1279-1301. [PMID:22895264]
Albores-Saavedra J, Tuck M, McLaren BK, Carrick KS, Hensen DE. Papillary carcinomas of the gallbladder: analysis of noninvasive and invasive types. Arch Pathol Lab Med. 2005; 129: 905-909. [PMID:15974814]
Kim MJ, Kim KW, Kim HC, Kim SY, Park SH, Kim AY, et al. Unusual malignant tumors of the gallbladder. AJR Am J Roentgenol. 2006; 187:473-480. [PMID:16861553]
Choi SB, Han HJ, Kim CY, Kim WB, Song TJ, Suh SO, et al. Incidental gallbladder cancer diagnosed following laparoscopic cholecystectomy. World J Surg. 2009; 33:2657-2663. [PMID:19823903]
Ferrarese AG, Solej M, Enrico S, Falcone A, Catalano S, Pozzi G, et al. Diagnosis of incidental gallbladder cancer after laparoscopic cholecystectomy: our experience. BMC Surg 2013; 13:S20.
Koh T, Taniguchi H, Yamaguchi A, Kunishima S, Yamagishi H. Differential diagnosis of gallbladder cancer using positron emission tomography with fluorine-18-labeled fluorodeoxyglucose (FDG-PET). J Surg Oncol. 2003; 84:74-81. [PMID:14502780]
Oe A, Kawabe J, Torii K, Kawamura E, Higashiyama S, Kotani J, et al. Distinguishing benign from malignant gallbladder wall thickening using FDG-PET. Ann Nucl Med. 2006; 20: 699–703. [PMID:17385310]
Ramia JM, Muffak K, Fernández A, Villar J, Garrote D, Ferron JA. Gallbladder tuberculosis: false-positive PET diagnosis of gallbladder cancer. World J Gastroenterol. 2006; 12: 6559–60. [PMID:17072992]
Petrowsky H, Wildbrett P, Husarik DB, Hany TF, Tam S, Jochum W, et al. Impact of integrated positron emission tomography and computed tomography on staging and management of gallbladder cancer and cholangiocarcinoma. J Hepatol. 2006; 45: 43–50. [PMID:16690156]
Fahim RB, McDonald JR, Richards JC, Ferris DO. Carcinoma of the gallbladder: a study of its modes of spread. Ann Surg. 1962; 156: 114-124. [PMID:13891308]
Shimizu Y, Ohtsuka M, Ito H, Kimura F, Shimizu H, Togawa A, et al. Should the extrahepatic bile duct be resected for locally advanced gallbladder cancer? Surgery. 2004; 136:1012-1017. [PMID:15523394]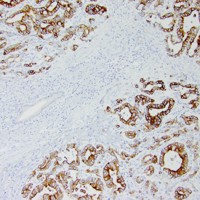 How to Cite
ChapmanB., JonesT., McManusM., ShahR., & GajdosC. (2014). Metastatic Papillary Gallbladder Carcinoma with a Unique Presentation and Clinical Course. JOP. Journal of the Pancreas, 15(5), 515-519. https://doi.org/10.6092/1590-8577/2800
Copyright (c) 2014 Brandon C Chapman, Teresa Jones, Martine C McManus, Raj Shah, Csaba Gajdos
This work is licensed under a Creative Commons Attribution 4.0 International License.
As a member of Publisher International Linking Association, PILA, iMedPub Group's JOP follows the Creative Commons Attribution License and Scholars Open Access publishing policies. Journal of the Pancreas is the Council Contributor Member of Council of Science Editors (CSE) and following the CSE slogan Education, Ethics, and Evidence for Editors.