Trophic Actions of Oral Vanadium and Improved Glycemia on the Pancreatic Beta-Cell Ultrastructure of Streptozotocin-Induced Diabetic Rats
Mohammad Taghi Mohammadi

Department of Physiology, Shiraz University of Medical Sciences. Shiraz, Iran

Leila Pirmoradi

Department of Physiology, Shiraz University of Medical Sciences. Shiraz, Iran

Fakhrodin Mesbah

Department of Anatomical Sciences, Shiraz University of Medical Sciences. Shiraz, Iran

Akbar Safaee

Department of Pathology, Shiraz University of Medical Sciences. Shiraz, Iran

Gholam Abbas Dehghani

Department of Physiology, Shiraz University of Medical Sciences. Shiraz, Iran
Keywords:
Diabetes Mellitus, Experimental, Insulinoma, Pancreas /ultrastructure, Vanadium
Abstract
Context Oral vanadyl sulfate (vanadium) has potent hypoglycemic effects in diabetes animals, but data about its actions on pancreatic beta-cells (BC) ultrastructure is limited. Objective Partial diabetic rats were treated with vanadium and insulin injection and their effects on BC ultrastructure are studied. Methods Male rats were made diabetic with intravenous streptozotocin injection (STZ, 40 mg/kg). Animals were randomly divided to control (CD), vanadium-treated (1 mg/mL VOSO4 + 5H2O in base solution, VTD) and insulin-treated (80 U/kg/day NPH insulin injection, ITD) diabetic groups. Treatments started 10 days after STZ injection and terminated after 2 months. Intermittent tail blood samples were taken for measurements of blood glucose (BG) and plasma insulin (PI). Finally animals were sacrificed and pancreata prepared for assessments of BC ultrastructure, islets histology and insulin immunoreactivity (IIR). Results Vanadium decreased BG (P<0.0001), elevated the reduced PI (P<0.001), prevented islet atrophy and restored BC ultrastructure. Low BG seen during treatment in VTD and ITD only persisted in VTD after vanadium withdrawal. Hyperglycemia worsened in CD and repaired in ITD shortly after insulin withdrawal. CD islets were atrophied, had scattered IIR spots. BC had pyknotic nuclei, vacuolated cytoplasm and few tiny insulin secretory granules. VTD islets looked normal with compact centered IIR spots. BC had well-developed endoplasmic reticulum, many insulin secretory granules and mitochondria. ITD islet structure was slightly better than CD and BC had some immature insulin secretory granules. Conclusion The trophic actions of vanadium in diabetic rats effectively renovated beta cell ultrastructure and prevented pancreatic islets atrophy, whereas the relief of glucotoxicity seen with insulin treatment could repair some beta cells and partially prevented islet atrophy.
Image: Toluidine blue staining of the pancreatic tissues of insulin-treated diabetic (ITD) rats.
Downloads
Download data is not yet available.
References
Soveid M, Dehghani GA, Omrani GR. Long- term Efficacy and Safety of Vanadium in the Treatment of Type 1 Diabetes. Archives of Iranian medicine. 2013; 16: 408-411. [PMID: 23808778]
Goldfine AB, Patti ME, Zuberi L, Goldstein BJ, LeBlanc R, Landaker EJ, et al. Metabolic effects of vanadyl sulfate in humans with non-insulin-dependent diabetes mellitus: in vivo and in vitro studies. Metabolism: clinical and experimental. 2000; 49: 400-410. [PMID: 10726921]
Xie M, Xu G, Li L, Liu W, Niu Y, Yan S. In vivo insulin-mimetic activity of [N,N'-1,3-propyl-bis(salicyladimine)]oxovanadium(IV). European journal of medicinal chemistry. 2007; 42: 817-822. [PMID: 17343957]
Dehghani GA, Sotoodeh M, Omrani GR. Trophic effects of vanadium on beta-cells of STZ-induced insulin dependent diabetic rats & evidence for long-term relief of diabetes mellitus. The Indian journal of medical research. 1999; 110:70-75. [PMID: 10573657]
Cam MC, Rodrigues B, McNeill JH. Distinct glucose lowering and beta cell protective effects of vanadium and food restriction in streptozotocin-diabetes. European journal of endocrinology / European Federation of Endocrine Societies. 1999; 141: 546-554. [PMID: 10576774]
Bonora E. Protection of pancreatic beta-cells: is it feasible? Nutrition, metabolism, and cardiovascular diseases : NMCD. 2008; 18: 74-83. [PMID: 18096375]
Kumar H, Mishra M, Bajpai S, Pokhria D, Arya AK, Singh RK, et al. Correlation of insulin resistance, beta cell function and insulin sensitivity with serum sFas and sFasL in newly diagnosed type 2 diabetes. Acta diabetologica. 2013; 50: 511-518. [PMID: 21695404]
Chen X, Cui Z, Wei S, Hou J, Xie Z, Peng X, et al. Chronic high glucose induced INS-1beta cell mitochondrial dysfunction: a comparative mitochondrial proteome with SILAC. Proteomics. 2013; 13: 3030-309. [PMID: 23956156]
Sakurai H. A new concept: the use of vanadium complexes in the treatment of diabetes mellitus. Chem Rec. 2002; 2: 237-248. [PMID: 12203906]
Clark TA, Deniset JF, Heyliger CE, Pierce GN. Alternative therapies for diabetes and its cardiac complications: role of vanadium. Heart Failure Reviews. 2013:1-10.
Bolkent S, Yanardag R, Tunali S. Protective effect of vanadyl sulfate on the pancreas of streptozotocin-induced diabetic rats. Diabetes Res Clin Pract. 2005; 70: 103-109. [PMID: 16188572]
Dehghani GA, Ahmadi S, Omrani GR. Effects of vanadyl sulphate on glucose homeostasis in severe diabetes induced by streptozotocin in rats. The Indian journal of medical research. 1997; 106: 481-485. [PMID: 9415745]
Clark TA, Heyliger CE, Kopilas M, Edel AL, Junaid A, Aguilar F, et al. A tea/vanadate decoction delivered orally over 14 months to diabetic rats induces long-term glycemic stability without organ toxicity. Metabolism: clinical and experimental. 2012; 61: 742-753. [PMID: 22146096]
Pillai SI, Subramanian SP, Kandaswamy M. Evaluation of antioxidant efficacy of vanadium-3-hydroxyflavone complex in streptozotocin-diabetic rats. Chemico-biological interactions. 2013; 204: 67-74. [PMID: 23665085]
Cros GH, Cam MC, Serrano JJ, Ribes G, McNeill JH. Long-term antidiabetic activity of vanadyl after treatment withdrawal: restoration of insulin secretion? Molecular and cellular biochemistry. 1995; 153: 191-5. [PMID: 8927038]
Lacy PE, Kostianovsky M. Method for the isolation of intact islets of Langerhans from the rat pancreas. Diabetes. 1967; 16: 35-39. [PMID: 5333500]
Ahmadi S, Karimian SM, Sotoudeh M, Bahadori M, Dehghani GA. Pancreatic islet beta cell protective effect of oral vanadyl sulphate in streptozotocin-induced diabetic rats, an ultrastructure study. Pakistan journal of biological sciences: PJBS. 2010; 13: 1135-1140. [PMID: 21313890]
Pirmoradi L, Mohammadi MT, Safaei A, Mesbah F, Dehghani GA. Does the relief of glucose toxicity act as a mediator in proliferative actions of vanadium on pancreatic islet Beta cells in streptozocin diabetic rats? Iranian biomedical journal. 2014; 18: 173-180. [PMID: 24842144]
Cam MC, Li WM, McNeill JH. Partial preservation of pancreatic β-cells by vanadium: Evidence for long-term amelioration of diabetes. Metabolism: clinical and experimental. 1997; 46: 769-778.]
Thulesen J, Orskov C, Holst JJ, Poulsen SS. Short-term insulin treatment prevents the diabetogenic action of streptozotocin in rats. Endocrinology. 1997; 138: 62-68. [PMID: 8977386]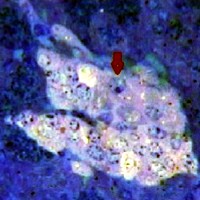 How to Cite
MohammadiM., PirmoradiL., MesbahF., SafaeeA., & DehghaniG. (2014). Trophic Actions of Oral Vanadium and Improved Glycemia on the Pancreatic Beta-Cell Ultrastructure of Streptozotocin-Induced Diabetic Rats. JOP. Journal of the Pancreas, 15(6), 591-596. https://doi.org/10.6092/1590-8577/2855
Section
ORIGINAL ARTICLES
Copyright (c) 2014 Mohammad Taghi Mohammadi, Leila Pirmoradi, Fakhrodin Mesbah, Akbar Safaee, Gholam Abbas Dehghani
This work is licensed under a Creative Commons Attribution 4.0 International License.
As a member of Publisher International Linking Association, PILA, iMedPub Group's JOP follows the Creative Commons Attribution License and Scholars Open Access publishing policies. Journal of the Pancreas is the Council Contributor Member of Council of Science Editors (CSE) and following the CSE slogan Education, Ethics, and Evidence for Editors.