Neoadjuvant Therapy in Pancreatic Cancer: Review Article
Moritz Pross

University Clinic. Luebeck, Germany

Ulrich F Wellner

University Clinic. Luebeck, Germany

Kim C Honselmann

University Clinic. Luebeck, Germany

Carlo Jung

University Clinic. Luebeck, Germany

Steffen Deichmann

University Clinic. Luebeck, Germany

Tobias Keck

University Clinic. Luebeck, Germany

Dirk Bausch

University Clinic. Luebeck, Germany
Keywords:
Adenocarcinoma, Chemotherapy, Adjuvant, Neoadjuvant Therapy, Pancreatic Neoplasms, Radiotherapy
Abstract
Context Pancreatic cancer is still associated with a high mortality and morbidity for affected patients. To this date the role of neoadjuvant therapy in the standard treatment of pancreatic cancer remains elusive. The aim of our study was to review the latest results and current approaches in neoadjuvant therapy of pancreatic cancer. Methods We performed a literature review for neoadjuvant therapy in pancreatic cancer. We divided the results into resectable disease and local advanced pancreatic cancer. Results Neoadjuvant therapy in pancreatic cancer is safe. But currently no standard guidelines exist in neoadjuvant approaches on pancreatic cancer. For local advanced pancreatic cancer the available data tends to show a positive effect on survival rates for neoadjuvant approaches. Conclusion For resectable disease we found no benefit of neoadjuvant therapy. The negative or positive effects of neoadjuvant treatment in pancreatic cancer remain unclear for the lack of sufficient and prospective data.
Image: University of Luebeck logo. Luebeck, Germany.
Downloads
Download data is not yet available.
References
Shrikhande SV, Kleeff J, Reiser C, Weitz J, Hinz U. Pancreatic resection for M1 pancreatic ductal adenocarcinoma. Ann Surg Oncol 2007; 14: 118–127. [PMID: 17066229]
Bilimoria KY, Bentrem DJ, Ko CY, Stewart AK, Winchester DP, Talamonti MS. National failure to operate on early stage pancreatic cancer. Ann Surg 2007; 246: 173-180. [PMID: 17667493]
Hidalgo M. Pancreatic cancer. N Engl J Med 2010; 36217:1605-17. [PMID: 20427809]
Schnelldorfer T, Ware AL, Sarr MG, Smyrk TC, Zhang L, Qin R, et al., Long-term survival after pancreatoduodenectomy for pancreatic adenocarcinoma: is cure possible? Ann Surg 2008; 2473:456-62. [PMID: 18376190]
Sener SF, Fremgen A, Menck HR, Winchester DP. Pancreatic cancer: a report of treatment and survival trends for 100,313 patients diagnosed from 1985-1995, using the National Cancer Database. J Am Coll Surg 1999; 1891: 1-7. [PMID: 10401733]
Sohn TA, Yeo CJ, Cameron JL, Koniaris L, Kaushal S, Abrams RA. et al., Resected adenocarcinoma of the pancreas-616 patients: results, outcomes, and prognostic indicators. J Gastrointest Surg 2000; 4: 567- 579. [PMID: 11307091]
Jemal A, Siegel R, Ward E, Hao Y, Xu J, Thun MJ. Cancer statistics. CA Cancer J Clin 2009; 59: 225-249. [PMID: 19474385]
Belli C, Cereda S, Anand S, Reni M. Neoadjuvant therapy in resectable pancreatic cancer: a critical review. Cancer Treat Rev 2013; 395:518-24. [PMID: 23122322]
Pingpank JF, Hoffman JP, Ross EA, Cooper HS, Meropol NJ, Freedman G. et al., Effect of preoperative chemoradiotherapy on surgical margin status of resected adenocarcinoma of the head of the pancreas. J Gastrointest Surg 2001; 5: 121-130. [PMID: 11331473]
Evans DB, Rich TA, Byrd DR. Preoperative chemoradiation and pancreaticoduodenectomy for adenocarcinoma of the pancreas. Arch Surg 1992; 127:1335–1339. [PMID: 1359851]
Pisters PW, Wolff RA, Janjan NA. Preoperative paclitaxel and concurrent rapid-fractionation radiation for resectable pancreatic adenocarcinoma: toxicities, histologic response rates, and eventfree outcome. J Clin Oncol 2002; 20:2537–2544. [PMID: 12011133]
Varadhachary GR, Wolff RA, Crane CH. Preoperative gemcitabine and cisplatin followed by gemcitabine-based chemoradiation for resectable adenocarcinoma of the pancreatic head. J Clin Oncol 2008; 26:3487–3495. [PMID: 18640929]
Paulson AS, Tran HS, Tempero MA, Lowy AM. Therapeutic advances in pancreatic cancer. Gastroenterology 2013; 144:1316–1326. [PMID: 23622141]
Greer SE, Pipas JM, Sutton JE, Zaki BI, Tsapakos M, Colacchio TA, et al., Effect of neoadjuvant therapy on local recurrence after resection of pancreatic adenocarcinoma. J Am Coll Surg 2008; 206: 451-457. [PMID: 18308215]
Motoi F, Unno M, Takahashi H, Okada T, Wada K, Sho M, et al. Influence of preoperative anti-cancer therapy on resectability and perioperative outcomes in patients with pancreatic cancer: Project study by the Japanese Society of Hepato-Biliary-Pancreatic Surgery. J Hepatobiliary Pancreat Sci. 2013. 21: 148-58. [PMID: 23913634]
Artinyan A, Anaya DA, McKenzie S, Ellenhorn JD, Kim J. Neoadjuvant therapy is associated with improved survival in resectable pancreatic adenocarcinoma. Cancer 2011; 117: 2044-2049. [PMID: 21523715]
Tajima H, Ohta T, Kitagawa H, Okamoto K, Sakai S, Makino I, et al., Pilot study of neoadjuvant chemotherapy with gemcitabine and oral S-1 for resectable pancreatic cancer. Exp Ther Med 2012; 35:787-792. [PMID: 22969969]
Kim EJ, Ben-Josef E, Herman JM, Bekaii-Saab T, Dawson LA, Griffith KA, et al., A Multi-Institutional Phase 2 Study of Neoadjuvant Gemcitabine and Oxaliplatin with Radiation Therapy in Patients With Pancreatic Cancer. Cancer 2013; 11915:2692-700. [PMID: 23720019]
Evans DB, Varadhachary GR, Crane CH, Sun CC, Lee JE, Pisters PW, et al. Preoperative gemcitabine-based chemoradiation for patients with resectable adenocarcinoma of the pancreatic head. J Clin Oncol 2008; 26: 3496-3502. [PMID: 18640930]
Brunner TB, Grabenbauer GG, Meyer T, Golcher H, Sauer R, Hohenberger W. Primary resection versus neoadjuvant chemoradiation followed by resection for locally resectable or potentially resectable pancreatic carcinoma without distant metastasis. A multi-centre prospectively randomised phase II-study of the Interdisciplinary Working Group Gastrointestinal Tumours AIO, ARO, and CAO. BMC Cancer 2007; 7: 41.
Gillen S, Schuster T, Buschenfelde MZC, Friess H, Kleeff J. Preoperative/neoadjuvant therapy in pancreatic cancer: A systematic review and meta-analysis of response and resection percentages. PLoS Med 2010; 7: e1000267. [PMID: 20422030]
Andriulli A, Festa V, Botteri E, Valvano MR, Koch M, Bassi C, Maisonneuve P, Sebastiano PD. Neoadjuvant/ preoperative gemcitabine for patients with localized pancreatic cancer: a meta-analysis ofprospective studies. Ann Surg Oncol 2012; 195:1644-62. [PMID: 22012027]
Callery MP, Chang KJ, Fishman EK. Pretreatment assessment of resectable and borderline resectable pancreatic cancer: Expert consensus statement. Ann Surg Oncol 2009; 16:1727–1733. [PMID: 19396496]
Heinemann V, Haas M, Boeck S. Neoadjuvant treatment of borderline resectable and non-resectable pancreatic cancer. Ann Oncol 2013; 2410:2484-92. [PMID: 23852311]
Huguet F, Girard N, Guerche CS, Hennequin C, Mornex F, Azria D. Chemoradiotherapy in the management of locally advanced pancreatic carcinoma: a qualitative systematic review. J Clin Oncol 2009; 2713:2269-77. [PMID: 19307501]
Leone F, Gatti M, Massucco P, Colombi F, Sperti E, Campanella D. et al., Induction gemcitabine and oxaliplatin therapy followed by a twice-weekly infusion of gemcitabine and concurrent external-beam radiation for neoadjuvant treatment of locally advanced pancreatic cancer: a single institutional experience. Cancer 2013; 1192:277-84. [PMID: 22778019]
Festa V, Andriulli A, Valvano MR, Uomo G, Perri F, Andriulli N, et al., Neoadjuvant chemo-radiotherapy for patients with borderline resectable pancreatic cancer: a meta-analytical evaluation of prospective studies. JOP 2013; 146:618-25. [PMID: 24216547]
Assifi MM, Lu X, Eibl G, Reber HA, Li G, Hines OJ. Neoadjuvant therapy in pancreatic adenocarcinoma: a meta-analysis of phase II trials. Surgery 2011; 1503:466-73. [PMID: 21878232]
Zimmermann C, Folprecht G, Zips D, Pilarsky C, Saeger HD, Grutzmann R. Neoadjuvant therapy in patients with pancreatic cancer: a disappointing therapeutic approach? Cancers Basel 2011; 32:2286-301. [PMID: 24212810]
Pecorelli N, Braga M, Doglioni C, Balzano G, Reni M, Cereda S, et al., Preoperative chemotherapy does not adversely affect pancreatic structure and short-term outcome after pancreatectomy. J Gastrointest Surg 2013r; 173:488-93. [PMID: 23132627]
Arau j o RL, Gaujoux S, Huguet F, Gonen M, D'Angelica MI, DeMatteo RP, et al., Does pre-operative chemoradiation for initially unresectable or borderline resectable pancreatic adenocarcinoma increase post-operative morbidity? A case-matched analysis. HPB Oxford 2013; 158:574-80. [PMID: 23458208]
Cho IR, Chung MJ, Bang S, Park SW, Chung JB, Song SY, et al., Gemcitabine based neoadjuvant chemoradiotherapy therapy in patients with borderline resectable pancreatic cancer. Pancreatology 2013; 135:539-43. [PMID: 24075521]
Cho SW, Tzeng CW, Johnston WC, Cassera MA, Newell PH, Hammill CW, et al., College of Surgeons National Surgical Quality Improvement Program ACS-NSQIP. HPB Oxford 2013.
Ohigashi H, Ishikawa O, Eguchi H, Takahashi H, Gotoh K, Yamada T, et al. Feasibility and efficacy of combination therapy with preoperative full-dose gemcitabine, concurrent threedimensional conformal radiation, surgery, and postoperative liver perfusion chemotherapy for T3-pancreatic cancer. Ann Surg 2009; 250:88–95. [PMID: 19561477]
Satoi S, Toyokawa H, Yanagimoto H, Yamamoto T, Kamata M, Ohe C, et al. Neo-adjuvant chemoradiation therapy using S-1 followed by surgical resection in patients with pancreatic cancer. J Gastrointest Surg 2012; 16:784–92. [PMID: 22160780]
Matsuno S, Egawa S, Fukuyama S, Motoi F, Sunamura M, Isaji S. Pancreatic Cancer Registry in Japan: 20 years of experience. Pancreas 2004; 28:219–30. [PMID: 15084961]
Motoi F, Rikiyama T, Katayose Y, Egawa S, Unno M. Retrospective evaluation of the influence of postoperative tumor marker status on survival and patterns of recurrence after surgery for pancreatic cancer based on RECIST guidelines. Ann Surg Oncol 2011; 18:371–9. [PMID: 20842460]
Spitz FR, Abbruzzese JL, Lee JE, Pisters PW, Lowy AM, Fenoglio CJ et al. Preoperative and postoperative chemoradiation strategies in patients treated with pancreaticoduodenectomy for adenocarcinoma of the pancreas. 39. J Clin Oncol 1997; 15:928-937. [PMID: 9060530]
Gray LH, Conger AD, Ebert M, Hornsey S, Scott OC. The concentration of oxygen dissolved in tissues at the time of irradiation as a factor in radiotherapy. Br J Radiol 1953; 26: 638-648. [PMID: 13106296]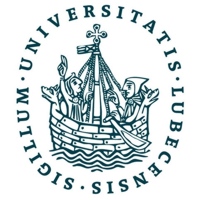 How to Cite
ProssM., WellnerU., HonselmannK., JungC., DeichmannS., KeckT., & BauschD. (2015). Neoadjuvant Therapy in Pancreatic Cancer: Review Article. JOP. Journal of the Pancreas, 16(2), 110-114. https://doi.org/10.6092/1590-8577/2940
Copyright (c) 2015 Ulrich Wellner, Kim C Honselmann, Carlo Jung, Steffen Deichmann, Tobias Keck, Dirk Bausch
This work is licensed under a Creative Commons Attribution 4.0 International License.
As a member of Publisher International Linking Association, PILA, iMedPub Group's JOP follows the Creative Commons Attribution License and Scholars Open Access publishing policies. Journal of the Pancreas is the Council Contributor Member of Council of Science Editors (CSE) and following the CSE slogan Education, Ethics, and Evidence for Editors.