The Role of Molecular Analysis in the Diagnosis and Surveillance of Pancreatic Cystic Neoplasms
Megan Winner

Department of Surgery, Columbia University. New York, NY, USA

Amrita Sethi

Department of Medicine, Columbia University. New York, NY, USA

John M Poneros

Department of Medicine, Columbia University. New York, NY, USA

Stavros N Stavropoulos

Department of Medicine, Columbia University. New York, NY, USA

Peter Francisco

Department of Medicine, Columbia University. New York, NY, USA

Charles J Lightdale

Herbert Irving Comprehensive Cancer Center, Columbia University. New York, NY, USA

John D Allendorf

Department of Surgery, Columbia University. New York, NY, USA

Peter D Stevens

Department of Medicine, Columbia University. New York, NY, USA

Tamas A Gonda

Department of Medicine, Columbia University. New York, NY, USA
Keywords:
DNA Mutational Analysis, Pancreatic Cyst
Abstract
Context Molecular analysis of pancreatic cyst fluid obtained by EUS-FNA may increase diagnostic accuracy. We evaluated the utility of cyst-fluid molecular analysis, including mutational analysis of K-ras, loss of heterozygosity (LOH) at tumor suppressor loci, and DNA content in the diagnoses and surveillance of pancreatic cysts. Methods We retrospectively reviewed the Columbia University Pancreas Center database for all patients who underwent EUS/FNA for the evaluation of pancreatic cystic lesions followed by surgical resection or surveillance between 2006-2011. We compared accuracy of molecular analysis for mucinous etiology and malignant behavior to cyst-fluid CEA and cytology and surgical pathology in resected tumors. We recorded changes in molecular features over serial encounters in tumors under surveillance. Differences across groups were compared using Student's t or the Mann-Whitney U test for continuous variables and the Fisher's exact test for binary variables. Results Among 40 resected cysts with intermediate-risk features, molecular characteristics increased the diagnostic yield of EUS-FNA (n=11) but identified mucinous cysts less accurately than cyst fluid CEA (P=0.21 vs. 0.03). The combination of a K-ras mutation and ≥2 loss of heterozygosity was highly specific (96%) but insensitive for malignant behavior (50%). Initial data on surveillance (n=16) suggests that molecular changes occur frequently, and do not correlate with changes in cyst size, morphology, or CEA. Conclusions In intermediate-risk pancreatic cysts, the presence of a K-ras mutation or loss of heterozygosity suggests mucinous etiology. K-ras mutation plus ≥2 loss of heterozygosity is strongly associated with malignancy, but sensitivity is low; while the presence of these mutations may be helpful, negative findings are uninformative. Molecular changes are observed in the course of cyst surveillance, which may be significant in long-term follow-up.
Image: Herbert Irving Comprehensive Cancer Center, Columbia University. New York, NY, USA.
Downloads
Download data is not yet available.
References
Doi R. Surgical management of intraductal papillary mucinous tumor of the pancreas. Surgery. 2002; 132(1): 80-85. [PMID: 17968632]
Sugiyama M. Predictive factors for malignancy in intraductal papillary-mucinous tumours of the pancreas. British Journal of Surgery. 2003; 90(10): 1244-1249. [PMID: 14515294]
Choi B. Differential diagnosis of benign and malignant intraductal papillary mucinous tumors of the pancreas: MR cholangio-pancreatography and MR angiography. Korean J Radiol. 2003; 4(3). [PMID: 14530644]
Matsumoto T. Optimal management of the branch duct type intraductal papillary mucinous neoplasms of the pancreas. Journal of clinical gastroenterology. 2003; 36(3): 261-265. [PMID: 12590239]
Berland LL. Managing incidental findings on abdominal CT: white paper of the ACR incidental findings committee. Journal of the American College of Radiology. 2010; 7(10): 754-773. [PMID: 20889105]
Brugge WR. Diagnosis of pancreatic cystic neoplasms: a report of the cooperative pancreatic cyst study. Gastroenterology (New York, N.Y. 1943). 2004; 126(5): 1330-1336. [PMID: 15131794]
Lewandrowski KB. Cyst fluid analysis in the differential diagnosis of pancreatic cysts. A comparison of pseudocysts, serous cystadenomas, mucinous cystic neoplasms, and mucinous cystadenocarcinoma. Annals of surgery. 1993; 217(1): 41-47. [PMID: 8424699]
Hammel P. Preoperative cyst fluid analysis is useful for the differential diagnosis of cystic lesions of the pancreas. Gastroenterology (New York, N.Y. 1943). 1995; 108(4):1230-1235. [PMID: 7535275]
Khalid A. The role of pancreatic cyst fluid molecular analysis in predicting cyst pathology. Clinical gastroenterology and hepatology. 2005; 3(10):967-973. [PMID: 16234041]
Khalid A. Pancreatic cyst fluid DNA analysis in evaluating pancreatic cysts: a report of the PANDA study. Gastrointestinal endoscopy. 2009; 69(6):1095-1102. [PMID: 19152896]
Khalid A. Use of microsatellite marker loss of heterozygosity in accurate diagnosis of pancreaticobiliary malignancy from brush cytology samples. Gut. 2004; 53(12):1860-1865. [PMID: 15542529]
Hamilton SR. ALA, ed World Health Organization Classification of Tumours. Pathology and Genetics of Tumours of the Digestive System: IARC Press: Lyon 2000.
Klöppel G. The gastroenteropancreatic neuroendocrine cell system and its tumors: the WHO classification. Annals of the New York Academy of Sciences. 2004; 1014(1): 13-27. [PMID: 15153416]
Moore PS. Pancreatic tumours: molecular pathways implicated in ductal cancer are involved in ampullary but not in exocrine nonductal or endocrine tumorigenesis. British journal of cancer. 2001; 84(2): 253-262. [PMID: 11161385]
Tanaka M. International consensus guidelines for management of intraductal papillary mucinous neoplasms and mucinous cystic neoplasms of the pancreas. Pancreatology. 2006; 6. [PMID: 16327281]
Khalid A. ACG practice guidelines for the diagnosis and management of neoplastic pancreatic cysts. The American journal of gastroenterology. 2007; 102(10): 2339-2349. [PMID: 17764489]
Feldmann G. Molecular genetics of pancreatic intraepithelial neoplasia. Journal of hepato-biliary-pancreatic surgery. 2007; 14(3): 224-232. [PMID: 17520196]
Sipos B. Pancreatic intraepithelial neoplasia revisited and updated. Pancreatology: official journal of the International Association of Pancreatology (IAP) ... [et al.]. 2009; 9(1-2): 45-54. [PMID: 19077454]
Schönleben F. PIK3CA, KRAS, and BRAF mutations in intraductal papillary mucinous neoplasm/carcinoma (IPMN/C) of the pancreas. Langenbeck's archives of surgery. 2008; 393(3): 289-296. [PMID: 18343945]
Schönleben F. Mutational analyses of multiple oncogenic pathways in intraductal papillary mucinous neoplasms of the pancreas. Pancreas. 2008; 36(2): 168-172. [PMID: 18376308]
Satoh K. K-ras mutation and p53 protein accumulation in intraductal mucin-hypersecreting neoplasms of the pancreas. Pancreas. 1996; 12(4): 362-368. [PMID: 8740403]
Z'Graggen K, Rivera JA, Compton CC, Pins M, Werner J, Fernández-del Castillo C, et al., Prevalence of activating K-ras mutations in the evolutionary stages of neoplasia in intraductal papillary mucinous tumors of the pancreas. Annals of surgery. 1997; 226(4): 491-498; discussion 498-500. [PMID: 9351717]
Rautou PE, Lévy P, Vullierme MP, O'Toole D, Couvelard A, Cazals-Hatem D, et al. Morphologic Changes in Branch Duct Intraductal Papillary Mucinous Neoplasms of the Pancreas: A Midterm Follow-Up Study. Clinical gastroenterology and hepatology : the official clinical practice journal of the American Gastroenterological Association. 2008; 6(7): 807-814. [PMID: 18304885]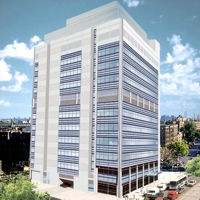 How to Cite
WinnerM., SethiA., PonerosJ., StavropoulosS., FranciscoP., LightdaleC., AllendorfJ., StevensP., & GondaT. (2015). The Role of Molecular Analysis in the Diagnosis and Surveillance of Pancreatic Cystic Neoplasms. JOP. Journal of the Pancreas, 16(2), 143-149. https://doi.org/10.6092/1590-8577/2941
Section
ORIGINAL ARTICLES
Copyright (c) 2015 Megan Winner, Amrita Sethi, John M Poneros, Stavros N Stavropoulos, Peter Francisco, Charles J Lightdale, John D Allendorf, Peter D Stevens, Tamas A Gonda
This work is licensed under a Creative Commons Attribution 4.0 International License.
As a member of Publisher International Linking Association, PILA, iMedPub Group's JOP follows the Creative Commons Attribution License and Scholars Open Access publishing policies. Journal of the Pancreas is the Council Contributor Member of Council of Science Editors (CSE) and following the CSE slogan Education, Ethics, and Evidence for Editors.