Lazaroid U-74389G Administration in Pancreatic Ischemia-Reperfusion Injury: A Swine Model Encompassing Ischemic Preconditioning
Dimosthenis T Chrysikos

Department of Propaedeutic Surgery, Hippokratio Hospital. Athens, Greece

Theodoros N Sergentanis

Department of Hygiene, Epidemiology and Medical Statistics, School of Medicine, University of Athens. Athens, Greece

Flora Zagouri

Department of Propaedeutic Surgery, Hippokratio Hospital. Athens, Greece

Theodora Psaltopoulou

Department of Hygiene, Epidemiology and Medical Statistics, School of Medicine, University of Athens. Athens, Greece

George Theodoropoulos

Department of Propaedeutic Surgery, Hippokratio Hospital. Athens, Greece

Ioannis Flessas

Department of Propaedeutic Surgery, Hippokratio Hospital. Athens, Greece

George Agrogiannis

Department of Pathology, School of Medicine, University of Athens. Athens, Greece

Nikolaos Alexakis

Department of Propaedeutic Surgery, Hippokratio Hospital. Athens, Greece

Maria Lymperi

Department of Propaedeutic Surgery, Hippokratio Hospital. Athens, Greece

Ageliki I Katsarou

Department of Nutrition and Dietetics, Harokopio University. Athens, Greece

Efstratios S Patsouris

Department of Pathology, School of Medicine, University of Athens. Athens, Greece

Constantine G Zografos

Department of Propaedeutic Surgery, Hippokratio Hospital. Athens, Greece

Apostolos E Papalois

Department of Propaedeutic Surgery, Hippokratio Hospital. Athens, Greece. Experimental–Research Center, Elpen Pharmaceuticals. Pikermi, Athens, Greece
Keywords:
Ischemia, Ischemic Preconditioning, Malondialdehyde, Pancreas, Reperfusion, Tumor Necrosis Factor-alpha, U 74389F
Abstract
Context The potential of lazaroid U-74389G in attenuating injury after ischemia and reperfusion has been reported in various organs. Objective The present study focuses specifically on the pancreas and aims to examine any effects of U-74389G in a swine model of pancreatic ischemia and reperfusion, encompassing ischemic preconditioning. Methods Twelve pigs, weighing 28–35 kg, were randomized into two experimental groups. Group A (control group, n=6): Two periods of ischemic preconditioning (5 min each) separated by a 5-min rest interval; then ischemia time 30 min and reperfusion for 120 min. Group B (n=6): the same as above, with U-74389G intravenous injection in the inferior vena cava immediately prior to the initiation of reperfusion. Blood sampling and pancreatic biopsies were conducted at 0, 30, 60, 90 and 120 min after reperfusion. Results Repeated-measures ANOVA was undertaken to evaluate differences between the two study groups. No statistically significant differences were noted concerning the histopathological parameters in the control and therapy groups (P=0.563 for edema, P=0.241 for hemorrhage, P=0.256 for leukocyte infiltration, P=0.231 for acinar necrosis and P=0.438 for vacuolization). In accordance with the above, serum metabolic data (glucose, creatinine, urea, total and direct bilirubin, total calcium, amylase, lipase, SGOT/AST, SGPT/ALT, ALP, GGT, LDH, CRP, insulin) were not significantly different between the two groups; similarly, tumor necrosis factor-α values (P=0.705) and tissue malondialdehyde levels (P=0.628) did not differ between the two groups. Conclusion This swine model of pancreatic ischemia and reperfusion, encompassing preconditioning, indicates that U-74389G lazaroid does not seem to exert protective effects from pancreatic damage.
Image: Complete distortion of the pancreatic parenchyma (H&E x400).
Downloads
Download data is not yet available.
References
Slavin J, Ghaneh P, Sutton R, Hartley M, Rowlands P, Garvey C,Hughes M, Neoptolemos J.Management of necrotizing pancreatitis. World J Gastroenterol 2001; 7:476-481 [PMID: 11819813]
Zhou ZG, Chen YD. Influencing factors of pancreatic microcirculatory impairment in acute panceatitis. World J Gastroenterol 2002; 8:406-412. [PMID:12046059]
Drognitz O, Liu X, Obermaier R, Neeff H, von Dobschuetz E, Hopt UT, Benz S. Ischemic preconditioning fails to improve microcirculation but increases apoptotic cell death in experimental pancreas transplantation. Transpl Int 2004; 17:317-324. [PMID: 15221122]
Cuthbertson CM, Christophi C. Disturbances of the microcirculation in acute pancreatitis. Br J Surg 2006; 93:518-530. [PMID: 16607683]
Kinnala PJ, Kuttila KT, Gronroos JM, Havia TV, Nevalainen TJ, Niinikoski JH. Pancreatic tissue perfusion in experimental acute pancreatitis. Eur J Surg 2001; 167:689–694. [PMID: 11759740]
Plusczyk T, Witzel B, Menger MD, Schilling M. ETA and ETB receptor function in pancreatitis-associated microcirculatory failure, inflammation, and parenchymal injury. Am J Physiol Gastrointest Liver Physiol 2003; 285:G145-153. [PMID: 12799311]
Yaginuma N, Takahashi T, Saito K, Kyoguku M. The microvasculature of the human pancreas and its relation to Langerhans islets and lobules. Pathol Res Pract 1986; 181:77–84. [PMID: 3517840]
Zhou ZG, Chen YD, Sun W, Chen Z. Pancreatic microcirculatory impairment in experimental acute pancreatitis in rats. World J Gastroenterol 2002; 8:933-936. [PMID: 12378645]
Schiller WR, Anderson MC. Microcirculation of the normal and inflamed canine pancreas. Ann Surg 1975; 181:466–470. [PMID: 1130866]
Zhou ZG, Gao XH. Morphology of pancreatic microcirculation in the monkey: light and scanning electron microscopic study. Clin Anat 1995; 8:190–201.[PMID: 7606592]
Weidenbach H, Lerch MM, Gress TM, Pfaff D, Turi S, Adler G. Vasoactive mediators and the progression from oedematous to necrotising experimental acute pancreatitis. Gut 1995; 37:434–440. [PMID: 7590444]
Sunamura M, Yamauchi J, Shibuya K, Chen HM, Ding L, Takeda Κ, Kobari M, Matsuno S. Pancreatic microcirculation in acute pancreatitis. J Hepatobiliary Pancreat Surg 1998; 5:62–68. [PMID: 9683756]
Henderson JR, Moss MC. A morphometric study of the endocrine and exocrine capillaries of the pancreas. Q J Exp Physiol 1985; 70:347–356. [PMID: 3898188]
Bockman DE. Microvasculature of the pancreas. Relation to pancreatitis. Int J Pancreatol 1992; 12:11–21. [PMID:1527446]
Warzecha Z, Dembiński A, Ceranowicz P, Dembiński M, Cieszkowski J, Kuśnierz-Cabala B, Naskalski JW, Jaworek J, Konturek SJ, Pawlik WW, Tomaszewska R. Influence of ischemic preconditioning on blood coagulation, fibrinolytic activity and pancreatic repair in the course of caerulein-induced acute pancreatitis in rats. J Physiol Pharmacol 2007; 58:303-319. [PMID: 17622699]
Vollmar B, Menger MD. Microcirculatory dysfunction in acute pancreatitis. A new concept of pathogenesis involving vasomotion-associated arteriolar constriction and dilation. Pancreatology 2003; 3:181–190. [PMID: 12817573]
Menger MD, Rücker M, Vollmar B. Capillary dysfunction in striated muscle ischemia/reperfusion: on the mechanisms of capillary ''no-reflow''. Shock 1997; 8:2–7. [PMID: 9249906]
Nolte D, Zeintl H, Steinbauer M, Pickelmann S, Messmer K. Functional capillary density: an indicator of tissue perfusion? Int J Microcirc Clin Exp 1995; 15:244–249. [PMID: 8852622]
Hoffmann TF, Leiderer R, Waldner H, Arbogast S, Messmer K. Ischemia reperfusion of the pancreas: a new in vivo model for acute pancreatitis in rats. Res Exp Med (Berl) 1995; 195:125–144 [PMID: 8570908]
Hoffmann TF, Leiderer R, Waldner H, Messmer K. Bradykinin antagonists HOE-140 and CP-0597 diminish microcirculatory injury after ischaemia– reperfusion of the pancreas in rats. Br J Surg 1996; 83:189-195 [PMID: 8689161]
Ishimaru K, Mitsuoka H, Unno N, Inuzuka K, Nakamura S, Schmid-Schönbein GW. Pancreatic proteases and inflammatory mediators in peritoneal fluid during splanchnic arterial occlusion and reperfusion. Shock 2004; 22:467-471. [PMID: 15489640]
Leindler L, Morschl E, László F, Mándi Y, Takács T, Jármai K, Farkas G. Importance of cytokines, nitric oxide, and apoptosis in the pathological process of necrotizing pancreatitis in rats. Pancreas 2004; 29:157-161. [PMID: 15257108]
Alhan E, Türkyilmaz S, Erçin C, Kural BV. Effects of lazaroid U-74389G on acute necrotizing pancreatitis in rats. Eur Surg Res 2006; 38:70-75. [PMID: 16557023]
Keck T, Werner J, Banafsche R, Stalmann A, Schneider L, Gebhard MM, Herfarth C, Klar E. Oxygen radicals promote ICAM-1 expression and microcirculatory disturbances in experimental acute pancreatitis. Pancreatology 2003; 3:156–163. [PMID: 12748425]
Obermaier R, von Dobschuetz E,Drognitz O, Hopt UT, Benz S. Ischemic preconditioning attenuates capillary no-reflow and leukocyte adherence in postischemic pancreatitis. Langenbecks Arch Surg 2004; 389:511-516. [PMID: 14716491]
Cleveland JC Jr, Raeburn C, Harken AH. Clinical applications of ischemic preconditioning: from head to toe. Surgery 2001; 129:664–667. [PMID: 11391362]
Schulz HU, Hoenl H, Schrader T, Kropf S,Halangk W,Ochmann C,Matthias R, Letko G, Roessner A, Lippert H, Niederau C. Randomized, placebo-controlled trial of lazaroid effects on severe acute pancreatitis in rats. Crit Care Med 2001; 29:861-869. [PMID: 11373483]
Braughler JM, Pregenzer JF, Chase RL, Duncan LA, Jacobsen EJ, McCall JM. Novel 21-amino steroids as potent inhibitors of iron-dependent lipid peroxidation. J Biol Chem 1987; 262:10438–10440. [PMID: 3611075]
Clark WM, Hazel JS, Coull BM. Lazaroids: CNS pharmacology and current research. Drugs 1995; 50:971-983 [PMID: 8612475]
Niederau C, Schulz HU, Klonowski H. Lazaroids protect isolated rat pancreatic acinar cells against damage induced by free radicals. Pancreas 1995; 11:107-121. [PMID: 7479666]
Chrysikos DT, Sergentanis TN, Zagouri F, Psaltopoulou T, Flessas I, Agrogiannis G, Alexakis N, Bramis I, Patsouri EE , Patsouris ES, Korontzi M, Katsarou A, Zografos GC, Papalois AE. The Effect of U-74389G on Pancreas Ischemia-Reperfusion Injury in a Swine Model. J Surg Res 2014; 187:450-457.[PMID: 24332939]
Tsaroucha AK, Papalois A, Vernadakis S, Adamopoulos S, Papadopoulos K, Lambropoulou M, Constadinidis T, Kyriazi A, Papadopoulos N, Simopoulos C. The effect of U-74389G on liver recovery after acute liver ischemia-reperfusion injury in a swine model. J Surg Res 2009; 151:10-4. [PMID: 18468628]
Cosenza CA, Cramer DV, Cunneen SA, Tuso PJ, Wang HK, Makowka L. Protective effect of the lazaroid U74006F in cold ischaemia-reperfusion injury of the liver. Hepatology 1994; 19:418-425. [PMID: 8294099]
Troisi R, Jacobs B, Berrevoet F, Vereycken R, De Hemptinne B, Hesse UJ. The role of hepato-coeliac arterial reconstruction in porcine segmental pancreatic autotransplantation. Transplant Proc 1997; 29:3625-3626. [PMID: 9414864]
Troisi R, Maene L, Jacobs B, Berrevoet F, Claus H, De Hemptinne B, Hesse UJ. Haemodynamic profiles of hepato-coeliac arterial reconstruction in porcine segmental pancreatic autotransplantation. Transplant Proc 1998; 30:582-583. [PMID: 9532185]
Dembiński A, Warzecha Z, Ceranowicz P, Tomaszewska R, Dembiński M, Pabiańczyk M, Stachura J, Konturek SJ. Ischemic preconditioning reduces the severity of ischemia/reperfusion-induced pancreatitis. Eur J Pharmacol 2003; 473:207-216. [PMID:12892840]
Warzecha Z, Dembinski A, Ceranowicz P, Dembinski M, Sendur R, Cieszkowski J, Sendur P, Tomaszewska R. Heparin inhibits protective effect of ischemic preconditioning in ischemia/reperfusion-induced acute pancreatitis. J Physiol Pharmacol 2012; 63:355-365. [PMID: 23070084]
Andreadou I, Poussios D, Papalois A, Gavalakis N, Aroni K, Gazouli M, Gorgoulis VG, Fotiadis C. Effect of U-74389G (21-lazaroid) on intestinal recovery after acute mesenteric ischaemia and reperfusion in rats. In Vivo 2003; 17:463-468. [PMID: 14598610]
Leventis I, Andreadou I, Papalois A, Sfiniadakis I, Gorgoulis VG, Korkolis DP, Hadjipavlou-Litina D, Kourounakis PN, Fotiadis C. A novel antioxidant non-steroidal anti-inflammatory agent protects rat liver against ischaemia-reperfusion injury. In Vivo 2004; 18:161-169. [PMID: 15113043]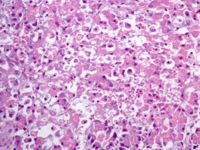 How to Cite
ChrysikosD., SergentanisT., ZagouriF., PsaltopoulouT., TheodoropoulosG., FlessasI., AgrogiannisG., AlexakisN., LymperiM., KatsarouA., PatsourisE., ZografosC., & PapaloisA. (2015). Lazaroid U-74389G Administration in Pancreatic Ischemia-Reperfusion Injury: A Swine Model Encompassing Ischemic Preconditioning. JOP. Journal of the Pancreas, 16(2), 176-184. https://doi.org/10.6092/1590-8577/2952
Section
ORIGINAL ARTICLES
Copyright (c) 2015 Dimosthenis T Chrysikos, Theodoros N Sergentanis, Flora Zagouri, Theodora Psaltopoulou, George Theodoropoulos, Ioannis Flessas, George Agrogiannis, Nikolaos Alexakis, Maria Lymperi, Ageliki I Katsarou, Efstratios S Patsouris, Constantine G Zografos, Apostolos E Papalois
This work is licensed under a Creative Commons Attribution 4.0 International License.
As a member of Publisher International Linking Association, PILA, iMedPub Group's JOP follows the Creative Commons Attribution License and Scholars Open Access publishing policies. Journal of the Pancreas is the Council Contributor Member of Council of Science Editors (CSE) and following the CSE slogan Education, Ethics, and Evidence for Editors.