Pancreatic Steatosis: What Should Gastroenterologists Know?
Varayu Prachayakul

Siriraj Gastrointestinal Endoscopy Center, Department of Internal Medicine, Faculty of Medicine, Siriraj Hospital, Mahidol University. Bangkok, Thailand

Pitulak Aswakul

Liver and Digestive Institute, Department of Internal Medicine, Samitivej Sukhumvit Hospital. Bangkok, Thailand
Abstract
When hyperechoic pancreatic parenchyma is observed on endoscopic or transabdominal ultrasound, fat infiltration of the pancreas is suspected. This condition was first reported by Ogilvie in 1993 and is termed fatty pancreas, pancreatic lipomatosis, non-alcoholic fatty pancreas, or pancreatic steatosis. Diagnosis of this condition mostly relies on imaging tools such as magnetic resonance imaging, computed tomography, or ultrasonography rather than histology. Although the condition is rare, it has clinical significance. There are multiple hypotheses regarded the etiology of this condition, listing factors such as viral infections, toxins, and congenital syndromes as possible causes. Metabolic syndrome and diabetes mellitus correlated with this condition. However, other etiologies should also be considered to aid specific treatment. In addition to a correlation between pancreatic steatosis and metabolic syndrome, relationships between pancreatic steatosis and worsened severity and prognosis of pancreatic cancer, increased complications after pancreatic surgery, and acute pancreatitis were reported. Gastroenterologists should be well informed about this condition for better care of these patients.
Image: Siriraj Hospital. Bangkok, Thailand.
Downloads
Download data is not yet available.
References
Ogilvie RF. The islands of Langerhans in 19 cased of obesity. J Pathol 1933; 37: 473-81.
Choi CW, Kim GH, Kang DH, Kim HW, Kim DU, Heo J, Song GA, Park do Y, Kim S. World J Associated factors for a hyperechogenic pancreas on endoscopic ultrasound. Gastroenterol 2010; 16: 4329-34. [PMID: 20818817]
Sepe PS, Ohri A, Sanaka S, Berzin TM, Sekhon S, Bennett G, Mehta G, et al. A prospective evaluation of fatty pancreas by using EUS. Gastrointest Endosc 2011; 73: 987-93.
Wong VW, Wong GL, Yeung DK, Abrigo JM, Kong AP, Chan RS, et al. Fatty pancreas, insulin resistance, and β-cell function: a population study using fat-water magnetic resonance imaging. Am J Gastroenterol 2014; 109: 589-97. [PMID: 24492753]
Hu HH, Kim HW, Nayak KS, Goran MI. Comparison of fat-water MRI and single-voxel MRS in the assessment of hepatic and pancreatic fat fractions in humans. Obesity (Silver Spring) 2010; 18: 841-7.
Gullo L, Salizzoni E, Serra C, Calculli L, Bastagli L, Migliori M. Can pancreatic steatosis explain the finding of pancreatic hyperenzymemia in subjects with dyslipidemia? Pancreas 2006; 33: 351-3.
Kim HJ, Byun JH, Park SH, Shin YM, Kim PN, Ha HK, Lee MG. Focal fatty replacement of the pancreas: usefulness of chemical shift MRI. AJR Am J Roentgenol. 2007; 188: 429-32. [PMID: 17242252]
Li J, Xie Y, Yuan F, Song B and Tang C. Noninvasive Quantification of Pancreatic Fat in Healthy Male Population Using Chemical Shift Magnetic Resonance Imaging: Effect of Aging on Pancreatic Fat Content. Pancreas 2011; 40: 295-9. [PMID: 21178651].
Schwenzer NF, Machann J, Martirosian P, Stefan N, Schraml C, Fritsche A, Claussen CD, Schick F. Quantification of pancreatic lipomatosis and liver steatosis by MRI: comparison of in/opposed-phase and spectral-spatial excitation techniques. Invest Radiol 2008; 43: 330-7.
Smits MM, van Geenen EJ. The clinical significance of pancreatic steatosis. Nat Rev Gastroenterol Hepatol 2011; 8: 169-77. [PMID: 21304475].
Altinel D, Basturk O, Sarmiento JM, Martin D, Jacobs MJ, Kooby DA, Adsay NV. Lipomatous pseudohypertrophy of the pancreas: a clinicopathologically distinct entity. Pancreas 2010; 39: 392-7.
Yasuda M, Niina Y, Uchida M, Fujimori N, Nakamura T, Oono T, Igarashi H, et al. A case of lipomatous pseudohypertrophy of the pancreas diagnosed by typical imaging. JOP. 2010; 11: 385-8.
Lingvay I, Esser V, Legendre JL, Price AL, Wertz KM, Adams-Huet B, Zhang S, Unger RH, Szczepaniak LS. Noninvasive quantification of pancreatic fat in humans. J Clin Endocrinol Metab 2009; 94: 4070-6.
Lee JS, Kim SH, Jun DW, Han JH, Jang EC, Park JY, et al. Clinical implications of fatty pancreas: correlations between fatty pancreas and metabolic syndrome. World J Gastroenterol 2009; 15: 1869-75.
Al-Haddad M, Khashab M, Zyromski N, Pungpapong S, Wallace MB, Scolapio J, et al. Risk factors for hyperechogenic pancreas on endoscopic ultrasound: a case-control study. Pancreas 2009; 38: 672-5.
Feigelson J, Pécau Y, Poquet M, Terdjman P, Carrère J, Chazalette JP, Ferec C. Imaging changes in the pancreas in cystic fibrosis: a retrospective evaluation of 55 cases seen over a period of 9 years. J Pediatr Gastroenterol Nutr 2000; 30: 145-51. [PMID: 10697132].
Ruggiero A, Molinari F, Coccia P, Attinà G, Maurizi P, Riccardi R, Bonomo L. MRI findings in Shwachman diamond syndrome. Pediatr Blood Cancer 2008; 50: 352-4. [PMID:17183583]
Gana S, Sainati L, Frau MR, Monciotti C, Poli F, Cannioto Z, Comelli M, Danesino C, Minelli A. Shwachman-Diamond syndrome and type 1 diabetes mellitus: more than a chance association? Exp Clin Endocrinol Diabetes 2011; 119: 610-2.
Sanklecha M, Balani K . Chronic pancreatic insufficiency-think of Shwachmann Diamond Syndrome. Indian Pediatr. 2012; 49: 417-8. [PMID:22700671]
Nakaya T, Kurata A, Hashimoto H, Nishimata S, Kashiwagi Y, Fujita K, Kawashima H, Kuroda M. Young-age-onset pancreatoduodenal carcinoma in Shwachman-Diamond syndrome. Pathol Int 2014; 64: 75-80.
Hoffman WH, Lee JR, Kovacs K, Chen H, Yaghmai F. Johanson-Blizzard syndrome: autopsy findings with special emphasis on hypopituitarism and review of the literature. Pediatr Dev Pathol 2007; 10: 55-60. [PMID: 17378628]
Godbole K, Maja S, Leena H, Martin Z. Johanson-blizzard syndrome. Indian Pediatr. 2013; 50: 510-2. [PMID:23778732]
Makay O, Kazimi M, Aydin U, Nart D, Yilmaz F, Zeytunlu M, Goker E, Coker A. Fat replacement of the malignant pancreatic tissue after neoadjuvant therapy. Int J Clin Oncol 2010; 15: 88-92.
Lin WC, Chen JH, Lin CH, Shen WC. Rapidly progressive pancreatic lipomatosis in a young adult patient with transfusion-dependent myelodysplastic syndrome. J Formos Med Assoc 2007; 106: 676-9. [PMID: 17711803]
Oliveira NM, Ferreira FA, Yonamine RY, Chehter EZ. Antiretroviral drugs and acute pancreatitis in HIV/AIDS patients: is there any association? A literature review. Einstein (Sao Paulo). 2014; 12: 112-9. [PMID: 24728257]
Walters MN, Leak PJ, Joske RA, Stanley NF, Perret DH. Murine infection with reovirus 3. pathology of infection with types 1 and 2. Br J Exp Pathol 1965; 46: 200-12. [PMID: 14286949]
Sasaki M, Nakanuma Y, Ando H. Lipomatous pseudohypertrophy of the pancreas in a patient with cirrhosis due to chronic hepatitis B. Pathol Int 1998; 48: 566-8. [PMID: 9701022]
Patel NS, Peterson MR, Brenner DA, Heba E, Sirlin C, Loomba R. Association between novel MRI-estimated pancreatic fat and liver histology-determined steatosis and fibrosis in non-alcoholic fatty liver disease. Aliment Pharmacol Ther 2013; 37: 630-9. [PMID: 23383649]
Szczepaniak LS, Victor RG, Mathur R, Nelson MD, Szczepaniak EW, Tyer N, et al. Pancreatic steatosis and its relationship to β-cell dysfunction in humans: racial and ethnic variations. Diabetes Care 2012; 35: 2377-83. [PMID: 22968187]
Mirrakhimov AE. Nonalcoholic fatty pancreatic disease and cardio-metabolic risk: is there is a place for obstructive sleep apnea? Cardiovasc Diabetol 2014; 13: 29. [PMID: 24475948]
van Geenen EJ, Smits MM, Schreuder TC, van der Peet DL, Bloemena E, Mulder CJ. Nonalcoholic fatty liver disease is related to nonalcoholic fatty pancreas disease. Pancreas 2010; 39: 1185-90. [PMID: 20871475]
Mathur A, Zyromski NJ, Pitt HA, Al-Azzawi H, Walker JJ, Saxena R, Lillemoe KD. Pancreatic steatosis promotes dissemination and lethality of pancreatic cancer. J Am Coll Surg 2009; 208: 989-94. [PMID: 19476877]
Mathur A, Marine M, Lu D, Swartz-Basile DA, Saxena R, Zyromski NJ, Pitt HA. .Nonalcoholic fatty pancreas disease. HPB (Oxford) 2007; 9: 312-8. [PMID: 18345311]
Tranchart H, Gaujoux S, Rebours V, Vullierme MP, Dokmak S, Levy P, et al. Preoperative CT scan helps to predict the occurrence of severe pancreatic fistula after pancreaticoduodenectomy. Ann Surg 2012; 256: 139-45. [PMID: 22609844]
Gaujoux S, Torres J, Olson S, Winston C, Gonen M, Brennan MF, et al. Impact of obesity and body fat distribution on survival after pancreaticoduodenectomy for pancreatic adenocarcinoma. Ann Surg Oncol 2012; 19: 2908-16. [PMID: 22411205]
van Raalte DH, van der Zijl NJ, Diamant M. Pancreatic steatosis in humans: cause or marker of lipotoxicity? Curr Opin Clin Nutr Metab Care 2010; 13: 478-85.
Roberts KJ, Storey R, Hodson J, Smith AM, Morris-Stiff G. Pre-operative prediction of pancreatic fistula: is it possible? Pancreatology 2013; 13: 423-8. [PMID: 23890142]
Cusi K. Role of obesity and lipotoxicity in the development of nonalcoholic steatohepatitis: pathophysiology and clinical implications. Gastroenterology 2012; 142: 711-25.e6. [PMID: 22326434]
Fisher CP, Kierzek AM, Plant NJ, Moore JB. Systems biology approaches for studying the pathogenesis of non-alcoholic fatty liver disease. World J Gastroenterol 2014; 20: 15070-78. [PMID: 25386055]
Lonardo A, Ballestri S, Targher G, Loria P. Diagnosis and management of cardiovascular risk in nonalcoholic fatty liver disease. Expert Rev Gastroenterol Hepatol 2014; 20: 1-22. [PMID: 25327387]
Machado MV, Cortez-Pinto H. Non-alcoholic fatty liver disease: What the clinician needs to know. World J Gastroenterol 2014; 20: 12956-80. [PMID: 25278691]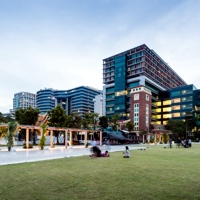 How to Cite
PrachayakulV., & AswakulP. (2015). Pancreatic Steatosis: What Should Gastroenterologists Know?. JOP. Journal of the Pancreas, 16(3), 227-231. https://doi.org/10.6092/1590-8577/2987
Copyright (c) 2015 Varayu Prachayakul, Pitulak Aswakul
This work is licensed under a Creative Commons Attribution 4.0 International License.
As a member of Publisher International Linking Association, PILA, iMedPub Group's JOP follows the Creative Commons Attribution License and Scholars Open Access publishing policies. Journal of the Pancreas is the Council Contributor Member of Council of Science Editors (CSE) and following the CSE slogan Education, Ethics, and Evidence for Editors.