Advances in Pancreatic Cancer: The Role of Metabolomics
Vy Nguyen

Department of Surgery, Dalhousie University. Halifax, Nova Scotia, Canada

Scott Hurton

Department of Surgery, Dalhousie University. Halifax, Nova Scotia, Canada

Subhashini Ayloo

Department of Surgery, Dalhousie University. Halifax, Nova Scotia, Canada

Michele Molinari

Department of Surgery, Dalhousie University. Halifax, Nova Scotia, Canada
Keywords:
Early Diagnosis, Early Detection of Cancer, Metabolomics, Pancreatic Neoplasms
Abstract
Metabolomics is an emerging scientific field focusing on compounds, also known as metabolomes that are produced by biologic systems. Metabolomes represent phenotypic end-products of living entities, and are of particular interest as they represent a novel group of biomarkers that can be used for diagnosis, monitoring response to treatments, and more recently as potential therapeutic agents for benign but more so for malignant diseases. One of the main factors associated with improved survival of patients affected by malignancies is early diagnosis, particularly for those tumors with poor prognosis such as pancreatic cancer. Currently, there are no diagnostic tests for the screening of pancreatic cancer, and although novel biomarkers continue to be discovered, none has yet to be proven useful for this purpose. The main aims of this paper are to review the current literature and to summarize the most relevant advances in the field of metabolomics applied to pancreatic adenocarcinoma.
Image: Dalhousie University. Halifax, Nova Scotia, Canada.
Downloads
Download data is not yet available.
References
Fiehn O. Metabolomics--the link between genotypes and phenotypes. Plant Mol Biol 2002; 48:155-171. [PMID: 11860207]
Spratlin JL, Serkova NJ, Eckhardt SG. Clinical applications of metabolomics in oncology: A review. Clin Cancer Res 2009; 15:431-440. [PMID: 19147747]
Armitage EG, Barbas C. Metabolomics in cancer biomarker discovery: Current trends and future perspectives. J Pharm Biomed Anal 2014; 87:1-11. [PMID: 24091079]
Bu Q, Huang Y, Yan G, Cen X, Zhao YL. Metabolomics: A revolution for novel cancer marker identification. Comb Chem High Throughput Screen 2012; 15:266-275. [PMID: 22221059]
Kaddurah-Daouk R, Weinshilboum RM. Pharmacometabolomics Research Network. Pharmacometabolomics: Implications for clinical pharmacology and systems pharmacology. Clin Pharmacol Ther 2014; 95:154-167. [PMID: 24193171]
Canadian Cancer Society's Advisory Committee on Cancer Statistics. Canadian cancer statistics 2013. . 2013.
Ferlay J, Parkin DM, Steliarova-Foucher E. Estimates of cancer incidence and mortality in europe in 2008. Eur J Cancer 2010; 46:765-781. [PMID: 20116997]
Maisonneuve P, Lowenfels AB. Epidemiology of pancreatic cancer: An update. Dig Dis 2010;28:645-656. [PMID: 21088417]
Siegel R, Ma J, Zou Z, Jemal A. Cancer statistics, 2014. CA Cancer J Clin 2014; 64:9-29. [PMID: 24399786]
Gonda TA, Saif MW. Early detection and screening of pancreatic cancer. highlights from the "2011 ASCO gastrointestinal cancers symposium". san francisco, CA, USA. JOP 2011; 12:83-85. [PMID: 21386626]
Ross WA, Wasan SM, Evans DB, et al. Combined EUS with FNA and ERCP for the evaluation of patients with obstructive jaundice from presumed pancreatic malignancy. Gastrointest Endosc 2008; 68:461-466. [PMID: 18384788]
Savides TJ, Donohue M, Hunt G, et al. EUS-guided FNA diagnostic yield of malignancy in solid pancreatic masses: A benchmark for quality performance measurement. Gastrointest Endosc 2007; 66:277-282. [PMID: 17643700]
Gold DV, Modrak DE, Ying Z, Cardillo TM, Sharkey RM, Goldenberg DM. New MUC1 serum immunoassay differentiates pancreatic cancer from pancreatitis. J Clin Oncol 2006; 24:252-258. [PMID: 16344318]
Ni XG, Bai XF, Mao YL, et al. The clinical value of serum CEA, CA19-9, and CA242 in the diagnosis and prognosis of pancreatic cancer. Eur J Surg Oncol 2005; 31:164-169. [PMID: 15698733]
Eguia V, Gonda TA, Saif MW. Early detection of pancreatic cancer. JOP 2012; 13:131-134. [PMID: 22406583]
Fry LC, Monkemuller K, Malfertheiner P. Molecular markers of pancreatic cancer: Development and clinical relevance. Langenbecks Arch Surg 2008; 393:883-890. [PMID: 18266003]
Ventrucci M, Cipolla A, Racchini C, Casadei R, Simoni P, Gullo L. Tumor M2-pyruvate kinase, a new metabolic marker for pancreatic cancer. Dig Dis Sci 2004; 49:1149-1155. [PMID: 15387337]
Fiedler GM, Leichtle AB, Kase J, et al. Serum peptidome profiling revealed platelet factor 4 as a potential discriminating peptide associated with pancreatic cancer. Clin Cancer Res 2009;15:3812-3819. [PMID: 19470732]
Koopmann J, Rosenzweig CN, Zhang Z, et al. Serum markers in patients with resectable pancreatic adenocarcinoma: Macrophage inhibitory cytokine 1 versus CA19-9. Clin Cancer Res 2006; 12:442-446. [PMID: 16428484]
Ching CK, Rhodes JM. Enzyme-linked PNA lectin binding assay compared with CA19-9 and CEA radioimmunoassay as a diagnostic blood test for pancreatic cancer. Br J Cancer 1989; 59:949-953. [PMID: 2736232]
Uehara H, Nakaizumi A, Tatsuta M, et al. Diagnosis of pancreatic cancer by detecting telomerase activity in pancreatic juice: Comparison with K-ras mutations. Am J Gastroenterol 1999; 94:2513-2518. [PMID: 10484017]
Yokoyama M, Ochi K, Ichimura M, et al. Matrix metalloproteinase-2 in pancreatic juice for diagnosis of pancreatic cancer. Pancreas 2002; 24:344-347. [PMID: 11961486]
Hibi T, Mori T, Fukuma M, et al. Synuclein-gamma is closely involved in perineural invasion and distant metastasis in mouse models and is a novel prognostic factor in pancreatic cancer. Clin Cancer Res 2009; 15:2864-2871. [PMID: 19351749]
Ueda S, Fukamachi K, Matsuoka Y, et al. Ductal origin of pancreatic adenocarcinomas induced by conditional activation of a human ha-ras oncogene in rat pancreas. Carcinogenesis 2006; 27:2497-2510. [PMID: 16774944]
Yabushita S, Fukamachi K, Tanaka H, et al. Metabolomic and transcriptomic profiling of human K-ras oncogene transgenic rats with pancreatic ductal adenocarcinomas. Carcinogenesis 2013; 34:1251-1259. [PMID: 23393225]
Fang F, He X, Deng H, et al. Discrimination of metabolic profiles of pancreatic cancer from chronic pancreatitis by high-resolution magic angle spinning 1H nuclear magnetic resonance and principal components analysis. Cancer Sci 2007; 98:1678-1682. [PMID: 17727683]
Tesiram YA, Lerner M, Stewart C, Njoku C, Brackett DJ. Utility of nuclear magnetic resonance spectroscopy for pancreatic cancer studies. Pancreas 2012; 41:474-480. [PMID: 22422139]
OuYang D, Xu J, Huang H, Chen Z. Metabolomic profiling of serum from human pancreatic cancer patients using 1H NMR spectroscopy and principal component analysis. Appl Biochem Biotechnol 2011; 165:148-154. [PMID: 21505807]
Urayama S, Zou W, Brooks K, Tolstikov V. Comprehensive mass spectrometry based metabolic profiling of blood plasma reveals potent discriminatory classifiers of pancreatic cancer. Rapid Commun Mass Spectrom 2010; 24:613-620. [PMID: 20143319]
Zhang H, Wang Y, Gu X, Zhou J, Yan C. Metabolomic profiling of human plasma in pancreatic cancer using pressurized capillary electrochromatography. Electrophoresis 2011; 32:340-347. [PMID: 21298661]
Beger RD, Schnackenberg LK, Holland RD, Li D, Dragan Y. Metabonomic models of human pancreatic cancer using 1D proton NMR spectra of lipids in plasma. Metabolomics. 2006; 2:125.
Kobayashi T, Nishiumi S, Ikeda A, et al. A novel serum metabolomics-based diagnostic approach to pancreatic cancer. Cancer Epidemiol Biomarkers Prev 2013; 22:571-579. [PMID: 23542803]
Bathe OF, Shaykhutdinov R, Kopciuk K, et al. Feasibility of identifying pancreatic cancer based on serum metabolomics. Cancer Epidemiol Biomarkers Prev. 2011; 20:140-147. [PMID: 21098649]
Leichtle AB, Ceglarek U, Weinert P, et al. Pancreatic carcinoma, pancreatitis, and healthy controls: Metabolite models in a three-class diagnostic dilemma. Metabolomics 2013; 9:677-687. [PMID: 23678345]
Sugimoto M, Wong DT, Hirayama A, Soga T, Tomita M. Capillary electrophoresis mass spectrometry-based saliva metabolomics identified oral, breast and pancreatic cancer-specific profiles. Metabolomics 2010; 6:78-95. [PMID: 20300169]
Napoli C, Sperandio N, Lawlor RT, Scarpa A, Molinari H, Assfalg M. Urine metabolic signature of pancreatic ductal adenocarcinoma by (1)h nuclear magnetic resonance: Identification, mapping, and evolution. J Proteome Res 2012; 11:1274-1283. [PMID: 22066465]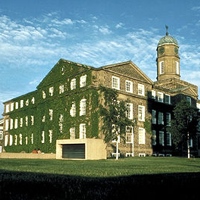 How to Cite
NguyenV., HurtonS., AylooS., & MolinariM. (2015). Advances in Pancreatic Cancer: The Role of Metabolomics. JOP. Journal of the Pancreas, 16(3), 244-248. https://doi.org/10.6092/1590-8577/2990
Copyright (c) 2015 Vy Nguyen, Scott Hurton, Subhashini Ayloo, Michele Molinari
This work is licensed under a Creative Commons Attribution 4.0 International License.
As a member of Publisher International Linking Association, PILA, iMedPub Group's JOP follows the Creative Commons Attribution License and Scholars Open Access publishing policies. Journal of the Pancreas is the Council Contributor Member of Council of Science Editors (CSE) and following the CSE slogan Education, Ethics, and Evidence for Editors.