Future Directions in Pancreatic Cancer Therapy
David Orchard-Webb

University of Leeds. Leeds, UK
Keywords:
Drug Therapy, Combination, Immunotherapy, Oncolytic Virotherapy, Pancreatic Neoplasms
Abstract
Pancreatic cancer is a major disease burden that is essentially incurable at present. However significant understanding of the molecular basis of pancreatic cancer has been achieved through sequencing. This is allowing the rational design of therapeutics. The purpose of this review is to introduce the molecular basis of pancreatic cancer, explain the current state of molecular therapy and provide examples of the ongoing developments. These include improvements in chemotherapy, small molecule inhibitors, vaccines, immune checkpoint antibodies, and oncolytics.
Image: University of Leeds. Leeds, UK.
Downloads
Download data is not yet available.
References
Ryan DP, Hong TS, Bardeesy N. Pancreatic Adenocarcinoma. N Engl J Med 2014; 371:1039–1049. [PMID: 25207767]
Canadian Cancer Statistics publication [Internet] www.cancer.ca. [cited 2014 Oct 28]
Cancer of the Pancreas - SEER Stat Fact Sheets [Internet] [cited 2014 Oct 28]
Tan Z-J, Hu X-G, Cao G-S, Tang Y. Analysis of gene expression profile of pancreatic carcinoma using cDNA microarray. World J Gastroenterol WJG 2003; 9:818–823. [PMID: 12679940]
Iacobuzio-Donahue CA, Maitra A, Shen-Ong GL, van Heek T, Ashfaq R, Meyer R, et al. Discovery of Novel Tumor Markers of Pancreatic Cancer using Global Gene Expression Technology. Am J Pathol 2002; 160:1239–1249. [PMID: 11943709]
Iacobuzio-Donahue CA, Maitra A, Olsen M, Lowe AW, Van Heek NT, Rosty C, et al. Exploration of Global Gene Expression Patterns in Pancreatic Adenocarcinoma Using cDNA Microarrays. Am J Pathol 2003; 162:1151–1162. [PMID: 12651607]
Grützmann R, Pilarsky C, Ammerpohl O, Lüttges J, Böhme A, Sipos B, et al. Gene Expression Profiling of Microdissected Pancreatic Ductal Carcinomas Using High-Density DNA Microarrays. Neoplasia N Y N 2004; 6:611–622. [PMID: 15548371]
Han H, Bearss DJ, Browne LW, Calaluce R, Nagle RB, Hoff DDV. Identification of Differentially Expressed Genes in Pancreatic Cancer Cells Using cDNA Microarray. Cancer Res 2002; 62:2890–2896. [PMID: 12019169]
Friess H, Ding J, Kleeff J, Fenkell L, Rosinski JA, Guweidhi A, et al. Microarray-based identification of differentially expressed growth- and metastasis-associated genes in pancreatic cancer. Cell Mol Life Sci CMLS 2003; 60:1180–1199. [PMID: 12861384]
Crnogorac-Jurcevic T, Missiaglia E, Blaveri E, Gangeswaran R, Jones M, Terris B, et al. Molecular alterations in pancreatic carcinoma: expression profiling shows that dysregulated expression of S100 genes is highly prevalent. J Pathol 2003; 201:63–74. [PMID: 12950018]
Logsdon CD, Simeone DM, Binkley C, Arumugam T, Greenson JK, Giordano TJ, et al. Molecular Profiling of Pancreatic Adenocarcinoma and Chronic Pancreatitis Identifies Multiple Genes Differentially Regulated in Pancreatic Cancer. Cancer Res 2003; 63:2649–2657. [PMID: 12750293]
Mardis ER. Next-Generation DNA Sequencing Methods. Annu Rev Genomics Hum. Genet 2008; 9:387–402. [PMID: 18576944]
Wood LD, Parsons DW, Jones S, Lin J, Sjöblom T, Leary RJ, et al. The Genomic Landscapes of Human Breast and Colorectal Cancers. Science 2007; 318:1108–1113. [PMID: 17932254]
Iacobuzio-Donahue CA, Velculescu VE, Wolfgang CL, Hruban RH. Genetic Basis of Pancreas Cancer Development and Progression: Insights from Whole-Exome and Whole-Genome Sequencing. Clin Cancer Res 2012; 18:4257–4265. [PMID: 22896692]
Jones S, Zhang X, Parsons DW, Lin JC-H, Leary RJ, Angenendt P, et al. Core Signaling Pathways in Human Pancreatic Cancers Revealed by Global Genomic Analyses. Science 2008; 321:1801–1806. [PMID: 18772397]
Kanda M, Matthaei H, Wu J, Hong S-M, Yu J, Borges M, et al. Presence of somatic mutations in most early-stage pancreatic intraepithelial neoplasia. Gastroenterology 2012; 142:730–733.e9. [PMID: 22226782]
Wu J, Matthaei H, Maitra A, Molin MD, Wood LD, Eshleman JR, et al. Recurrent GNAS Mutations Define an Unexpected Pathway for Pancreatic Cyst Development Sci Transl Med 2011; 3:92ra66. [PMID: 21775669]
Furukawa T, Kuboki Y, Tanji E, Yoshida S, Hatori T, Yamamoto M, et al. Whole-exome sequencing uncovers frequent GNAS mutations in intraductal papillary mucinous neoplasms of the pancreas. Sci Rep 2011; 1: 161. [PMID: 22355676]
Burris HA, Moore MJ, Andersen J, Green MR, Rothenberg ML, Modiano MR, et al. Improvements in survival and clinical benefit with gemcitabine as first-line therapy for patients with advanced pancreas cancer: a randomized trial. J Clin Oncol 1997; 15:2403–2413. [PMID: 9196156]
Thomas A, Dajani K, Neoptolemos JP, Ghaneh P. Adjuvant therapy in pancreatic cancer. Dig Dis Basel Switz 2010; 28:684–692. [PMID: 21088421]
Conroy T, Desseigne F, Ychou M, Bouché O, Guimbaud R, Bécouarn Y, et al. FOLFIRINOX versus Gemcitabine for Metastatic Pancreatic Cancer. N Engl J Med 2011; 364:1817–1825. [PMID: 21561347]
Hoff DDV, Ervin TJ, Arena FP, Chiorean EG, Infante JR, Moore MJ, et al. Randomized phase III study of weekly nab-paclitaxel plus gemcitabine versus gemcitabine alone in patients with metastatic adenocarcinoma of the pancreas (MPACT). J Clin Oncol 2013; 31:suppl 4; abstr LBA148.
Garber K. China Approves World's First Oncolytic Virus Therapy For Cancer Treatment. J Natl Cancer Inst 2006; 98:298–300. [PMID: 16507823]
Kobayashi S, Shirasawa H, Sashiyama H, Kawahira H, Kaneko K, Asano T, et al. p16INK4a Expression Adenovirus Vector to Suppress Pancreas Cancer Cell Proliferation. Clin Cancer Res 1999; 5:4182–4185. [PMID: 10632358]
Toogood PL, Harvey PJ, Repine JT, Sheehan DJ, VanderWel SN, Zhou H, et al. Discovery of a Potent and Selective Inhibitor of Cyclin-Dependent Kinase 4/6. J Med Chem 2005; 48:2388–2406. [PMID: 15801831]
Gelbert LM, Cai S, Lin X, Sanchez-Martinez C, Prado M del, Lallena MJ, et al. Abstract B233: Identification and characterization of LY2835219: A potent oral inhibitor of the cyclin-dependent kinases 4 and 6 (CDK4/6) with broad in vivo antitumor activity. Mol Cancer Ther 2011; 10:B233–B233.
Franco J, Witkiewicz AK, Knudsen ES. CDK4/6 inhibitors have potent activity in combination with pathway selective therapeutic agents in models of pancreatic cancer. Oncotarget 2014; 5:6512–6525. [PMID: 25156567]
Liu F, Korc M. Cdk4/6 Inhibition Induces Epithelial–Mesenchymal Transition and Enhances Invasiveness in Pancreatic Cancer Cells. Mol Cancer Ther 2012; 11:2138–2148. [PMID: 22869556]
Kim J, Rudin CM. Hedgehog Signaling Pathway: Therapeutic Abrogation of a Fundamental Developmental Molecular Pathway [Internet] ASCO Annu Meet 2014. [cited 2014 Dec 10]
Stewart DJ, Batist G. Redefining cancer: a new paradigm for better and faster treatment innovation. J Popul Ther Clin Pharmacol. J Thérapeutique Popul Pharamcologie Clin 2014; 21:e56–e65. [PMID: 24671868]
Inhibition of the prenylation of K-Ras, but not H- or N-Ras, is highly resistant to CAAX peptidomimetics and requires both a farnesyltransferase and a geranylgeranyltransferase I inhibitor in human tumor cell lines. 1997.
Martin NE, Brunner TB, Kiel KD, DeLaney TF, Regine WF, Mohiuddin M, et al. A Phase I Trial of the Dual Farnesyltransferase and Geranylgeranyltransferase Inhibitor L-778, 123 and Radiotherapy for Locally Advanced Pancreatic Cancer. Clin Cancer Res 2004; 10:5447–5454. [PMID: 15328183]
End DW, Smets G, Todd AV, Applegate TL, Fuery CJ, Angibaud P, et al. Characterization of the Antitumor Effects of the Selective Farnesyl Protein Transferase Inhibitor R115777 in Vivo and in Vitro. Cancer Res 2001; 61:131–137. [PMID: 11196150]
Cutsem EV, Velde H van de, Karasek P, Oettle H, Vervenne WL, Szawlowski A, et al. Phase III Trial of Gemcitabine Plus Tipifarnib Compared With Gemcitabine Plus Placebo in Advanced Pancreatic Cancer. J Clin Oncol 2004; 22:1430–1438. [PMID: 15084616]
Bernhard EJ, McKenna WG, Hamilton AD, Sebti SM, Qian Y, Wu J, et al. Inhibiting Ras Prenylation Increases the Radiosensitivity of Human Tumor Cell Lines with Activating Mutations of ras Oncogenes. Cancer Res 1998; 58:1754–1761. [PMID: 9563495]
Ledford H. Cancer researchers revisit "failed" clinical trials. Nature [Internet] 2013 [cited 2015 Jan 26];
Iyer G, Hanrahan AJ, Milowsky MI, Al-Ahmadie H, Scott SN, Janakiraman M, et al. Genome Sequencing Identifies a Basis for Everolimus Sensitivity. Science 2012; 338:221–221. [PMID: 22923433]
Decock J, Thirkettle S, Wagstaff L, Edwards DR. Matrix metalloproteinases: protective roles in cancer. J Cell Mol Med 2011; 15:1254–1265.
Koshiba T, Hosotani R, Wada M, Miyamoto Y, Fujimoto K, Lee J-U, et al. Involvement of matrix metalloproteinase-2 activity in invasion and metastasis of pancreatic carcinoma. Cancer 1998; 82:642–650.
Ellenrieder V, Alber B, Lacher U, Hendler SF, Menke A, Boeck W, et al. Role of MT-MMPs and MMP-2 in pancreatic cancer progression. Int J Cancer 2000; 85:14–20.
Pryczynicz A, Guzińska-Ustymowicz K, Dymicka-Piekarska V, Czyzewska J, Kemona A. Expression of matrix metalloproteinase 9 in pancreatic ductal carcinoma is associated with tumor metastasis formation. Folia Histochem Cytobiol Pol Acad Sci Pol Histochem Cytochem Soc 2007; 45:37–40. [PMID: 17378244]
Moore MJ, Hamm J, Dancey J, Eisenberg PD, Dagenais M, Fields A, et al. Comparison of Gemcitabine Versus the Matrix Metalloproteinase Inhibitor BAY 12-9566 in Patients With Advanced or Metastatic Adenocarcinoma of the Pancreas: A Phase III Trial of the National Cancer Institute of Canada Clinical Trials Group. J Clin Oncol 2003; 21:3296–3302. [PMID: 12947065]
Bramhall SR, Schulz J, Nemunaitis J, Brown PD, Baillet M, Buckels J a. C. A double-blind placebo-controlled, randomised study comparing gemcitabine and marimastat with gemcitabine and placebo as first line therapy in patients with advanced pancreatic cancer. Br J Cancer 2002; 87:161–167.
Zucker S, Cao J. Selective matrix metalloproteinase (MMP) inhibitors in cancer therapy. Cancer Biol Ther 2009; 8:2371–2373. [PMID: 19959934]
Ueda S, Ogata S, Tsuda H, Kawarabayashi N, Kimura M, Sugiura Y, et al. The correlation between cytoplasmic overexpression of epidermal growth factor receptor and tumor aggressiveness: poor prognosis in patients with pancreatic ductal adenocarcinoma. Pancreas 2004; 29:e1–e8. [PMID: 15211117]
Moore MJ, Goldstein D, Hamm J, Figer A, Hecht JR, Gallinger S, et al. Erlotinib Plus Gemcitabine Compared With Gemcitabine Alone in Patients With Advanced Pancreatic Cancer: A Phase III Trial of the National Cancer Institute of Canada Clinical Trials Group. J Clin Oncol 2007; 25:1960–1966. [PMID: 17452677]
Joziasse DH, Oriol R. Xenotransplantation: the importance of the Galα1,3Gal epitope in hyperacute vascular rejection. Biochim Biophys Acta BBA - Mol Basis Dis 1999; 1455:403–418. [PMID: 10571028]
Hardacre JM, Mulcahy M, Small W, Talamonti M, Obel J, Krishnamurthi S, et al. Addition of algenpantucel-L immunotherapy to standard adjuvant therapy for pancreatic cancer: a phase 2 study. J Gastrointest Surg Off J Soc Surg Aliment Tract 2013; 17:94–100. [PMID: 23229886]
Gjertsen MK, Buanes T, Rosseland AR, Bakka A, Gladhaug I, Søreide O, et al. Intradermal ras peptide vaccination with granulocyte-macrophage colony-stimulating factor as adjuvant: Clinical and immunological responses in patients with pancreatic adenocarcinoma. Int J Cancer 2001; 92:441–450. [PMID: 11291084]
Le DT, Wang-Gillam A, Picozzi J, Greten TF, Crocenzi TS, Springett GM, et al. A phase 2, randomized trial of GVAX pancreas and CRS-207 immunotherapy versus GVAX alone in patients with metastatic pancreatic adenocarcinoma: Updated results. ASCO Meet Abstr 2014; 32:177.
Pardoll DM. The blockade of immune checkpoints in cancer immunotherapy. Nat Rev Cancer 2012; 12:252–264. [PMID: 22437870]
Hodi FS, O'Day SJ, McDermott DF, Weber RW, Sosman JA, Haanen JB, et al. Improved Survival with Ipilimumab in Patients with Metastatic Melanoma. N Engl J Med 2010; 363:711–723. [PMID: 20525992]
Royal RE, Levy C, Turner K, Mathur A, Hughes M, Kammula US, et al. Phase 2 trial of single agent Ipilimumab (anti-CTLA-4) for locally advanced or metastatic pancreatic adenocarcinoma. J Immunother Hagerstown Md 1997. 2010; 33:828–833. [PMID: 20842054]
Elsas A van, Hurwitz AA, Allison JP. Combination Immunotherapy of B16 Melanoma Using Anti–Cytotoxic T Lymphocyte–Associated Antigen 4 (Ctla-4) and Granulocyte/Macrophage Colony-Stimulating Factor (Gm-Csf)-Producing Vaccines Induces Rejection of Subcutaneous and Metastatic Tumors Accompanied by Autoimmune Depigmentation. J Exp Med 1999; 190:355–366. [PMID: 10430624]
Le DT, Lutz E, Uram JN, Sugar EA, Onners B, Solt S, et al. Evaluation of ipilimumab in combination with allogeneic pancreatic tumor cells transfected with a GM-CSF gene in previously treated pancreatic cancer. J. Immunother. Hagerstown Md 1997. 2013; 36:382–389. [PMID: 23924790]
Andtbacka RHI, Collichio FA, Amatruda T, Senzer NN, Chesney J, Delman KA, et al. OPTiM: A randomized phase III trial of talimogene laherparepvec (T-VEC) versus subcutaneous (SC) granulocyte-macrophage colony-stimulating factor (GM-CSF) for the treatment (tx) of unresected stage IIIB/C and IV melanoma. J Clin Oncol [Internet] 2013 [cited 2014 Dec 6]; 31.
Kaufman HL, Andtbacka RHI, Collichio FA, Amatruda T, Senzer NN, Chesney J, et al. Primary overall survival (OS) from OPTiM, a randomized phase III trial of talimogene laherparepvec (T-VEC) versus subcutaneous (SC) granulocyte-macrophage colony-stimulating factor (GM-CSF) for the treatment (tx) of unresected stage IIIB/C and IV melanoma. J Clin Oncol 2014; 32:5s:suppl; abstr 9008a.
Liu BL, Robinson M, Han Z-Q, Branston RH, English C, Reay P, et al. ICP34.5 deleted herpes simplex virus with enhanced oncolytic, immune stimulating, and anti-tumour properties. Gene Ther 2003; 10:292–303. [PMID: 12595888]
Chang KJ, Senzer NN, Binmoeller K, Goldsweig H, Coffin R. Phase I dose-escalation study of talimogene laherparepvec (T-VEC) for advanced pancreatic cancer (ca). ASCO Meet Abstr 2012; 30:e14546.
Orchard-Webb D, Fox N, Elghazawy RM, Speirs V, Smith AM, Lodge JPA, et al. Development of a Chimaeric Oncolytic Adenovirus Vector for Pancreatic Cancer Biotherapy. J Pathol 2012; 228 Supplement:S18. [PMID: 22926588]
Ramesh N, Ge Y, Ennist DL, Zhu M, Mina M, Ganesh S, et al. CG0070, a Conditionally Replicating Granulocyte Macrophage Colony-Stimulating Factor–Armed Oncolytic Adenovirus for the Treatment of Bladder Cancer. Clin Cancer Res 2006; 12:305–313. [PMID: 16397056]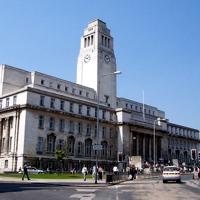 How to Cite
Orchard-WebbD. (2015). Future Directions in Pancreatic Cancer Therapy. JOP. Journal of the Pancreas, 16(3), 249-255. https://doi.org/10.6092/1590-8577/2991
Copyright (c) 2015 David Orchard-Webb
This work is licensed under a Creative Commons Attribution 4.0 International License.
As a member of Publisher International Linking Association, PILA, iMedPub Group's JOP follows the Creative Commons Attribution License and Scholars Open Access publishing policies. Journal of the Pancreas is the Council Contributor Member of Council of Science Editors (CSE) and following the CSE slogan Education, Ethics, and Evidence for Editors.