Hydropic Gallbladder in Three Patients with Poorly Controlled Diabetes Mellitus: What Constitutes Optimal Management?
Yezaz A Ghouri

Department of Internal Medicine, University of Texas Health Science Center at Houston. Houston, TX, USA

Idrees Mian

Department of Internal Medicine, University of Texas Health Science Center at Houston. Houston, TX, USA

Gitanjali Bhattacharjee

University of Texas at Austin. Austin, TX, USA

Modushudan Bhattacharjee

Department of Internal Medicine, University of Texas Health Science Center at Houston. Houston, TX, USA
Abstract
Context Long-standing diabetes mellitus results in autonomic nervous system dysfunction, leading to gastroparesis and cholecystoparesis. The latter can result in hydropic gallbladder, a condition that arises from the accumulation of mucinous secretions within the gallbladder, usually caused by obstruction of the cystic duct, but not in the case of the patients with diabetes that we have illustrated. Case report We describe three patients who presented with non-specific abdominal discomfort at the time of admission for complications of poorly controlled diabetes and were subsequently found to have hydropic gallbladder. We theorize that hydropic gallbladder may be a result of a natural progression of gallbladder dysfunction in poorly controlled diabetics with autonomic neuropathy. In our cases the risk of perioperative mortality was high at the time of presentation. No surgical intervention was performed except in one case with the most significant sized gallbladder, and underwent a temporizing cholecystostomy. Conclusions The development of hydropic gallbladder in patients with non-obstructed cystic ducts highlights the complexities of management of patients with functional biliary pain. The rome committee on functional biliary and pancreatic disorders has defined the characteristics of this pain. There is a need for guidelines to direct appropriate assessment of hydropic gallbladder in diabetics and also to determine the indications for cholecystectomy.
Image: HIDA scan showing a low ejection fraction of the gallbladder after administration of CCK.
Downloads
Download data is not yet available.
References
Queiroz AB, de Miranda JS. Images in clinical medicine. Hydropic gallbladder. N Engl J Med 2011; 364: e43. [PMID: 21591940]
Panico MR. Vallone G, Mollica C, Nicolai E, Di Cosmo N, Vajro P. Massive hydrops of the gallbladder mimicking a choledochal cyst. J Pediatr Surg 2011; 46: 1015-8. [PMID: 21616273]
Gilloteaux J. Introduction to the biliary tract, the gallbladder, and gallstones. Microsc Res Tech 1997; 38: 547-51. [PMID: 9330345]
Yarandi SS, Srinivasan S. Diabetic gastrointestinal motility disorders and the role of enteric nervous system: current status and future directions. Neurogastroenterol Motil 2014; 26: 611-24. [PMID: 24661628]
Itoh H, Matsumoto T, Tanimoto N, Yokoyama M, Kurohara A, Ikeda Y, et al., Cholecystoparesis with diabetic autonomic neuropathy. Intern Med 1997; 36: 624-7. [PMID: 9313105]
Bucceri AM, Calogero AE, Brogna A. Gallbladder and gastric emptying: relationship to cholecystokininemia in diabetics. Eur J Intern Med 2002; 13: 123-128. [PMID: 11893470]
Liddle RA. Cholecystokinin cells. Annu Rev Physiol. 1997; 59: 221-42. [PMID: 9074762]
Wu T, Rayner CK, Young RL, Horowitz M. Gut motility and enteroendocrine secretion. Curr Opin Pharmacol 2013; 13: 928-34. [PMID: 24060702]
Pazzi P, Scagliarini R, Gamberini S, Pezzoli A. Review article: gall-bladder motor function in diabetes mellitus. Aliment Pharmacol Ther 2000; 14: 62-5. [PMID: 10903007]
Braverman DZ. The lack of effect of metoclopramide on gallbladder volume and contraction in diabetic cholecystoparesis. Am J Gastroenterol 1986; 81: 960-2. [PMID: 3532765]
Meilstrup JW. Imaging Atlas of the Normal Gallbladder and Its Variants. 1994.
Agarwal AK, Miglani S, Singla S, Garg U, Dudeja RK, Goel A. Ultrasonographic evaluation of gallbladder volume in diabetics. J Assoc Physicians India 2004. 52: 962-5. [PMID: 15884453]
Myrianthefs P, Evodia E, Vlachou I, Petrocheilou G, Gavala A, Pappa M, Baltopoulos G, Karakitsos D. Is routine ultrasound examination of the gallbladder justified in critical care patients? Crit Care Res Pract 2012; 2012: 565617. [PMID: 22649716]
Nakeeb A, Comuzzie AG, Al-Azzawi H, Sonnenberg GE, Kissebah AH, Pitt HA. Insulin resistance causes human gallbladder dysmotility. J Gastrointest Surg 2006; 10: 940-8. [PMID: 16843864]
Ziegler D. Diagnosis and treatment of diabetic autonomic neuropathy. Curr Diab Rep 2001; 1: 216-27. [PMID: 12643202]
Chandnani PC, Chhabria PB, Perrill CV, Grisoni E. Ultrasound as an aid in the diagnosis of hydrops of the gallbladder. JAMA. 1977; 237: 996. [PMID: 576256]
Dibaise JK. Evaluation and management of functional biliary pain in patients with an intact gallbladder. Expert Rev Gastroenterol Hepatol 2009; 3: 305-13. [PMID: 19485811]
Parkman HP, Yates K, Hasler WL, Nguyen L, Pasricha PJ, Snape WJ, et al., Cholecystectomy and clinical presentations of gastroparesis. Dig Dis Sci 2013; 58: 1062-73. [PMID: 23456496]
Grisoni E, Fisher R, Izant R. Kawasaki syndrome: report of four cases with acute gallbladder hydrops. J Pediatr Surg 1984; 19: 9-11. [PMID: 6699768]
De Santis A, Attili AF, Ginanni Corradini S, Scafato E, Cantagalli A, De Luca C, et al., Gallstones and diabetes: a case-control study in a free-living population sample. Hepatology 1997; 25: 787-90. [PMID: 9096577]
Sodhi JS, Zargar SA, Khateeb S, Showkat A, Javid G, Laway BA, Parveen S, et al., Prevalence of gallstone disease in patients with type 2 diabetes and the risk factors in North Indian population: A case control study. Indian J Gastroenterol 2014; 33: 507-11. [PMID: 25283265]
Lauven PM, Stoeckel H, Ebeling BJ. [Perioperative morbidity and mortality of geriatric patients. A retrospective study of 3905 cases]. Anasth Intensivther Notfallmed 1990; 25: 3-9. [PMID: 2309998]
Pedersen T, Eliasen K, Ravnborg M, Viby-Mogensen J, Qvist J, et al., Risk factors, complications and outcome in anaesthesia. A pilot study. Eur J Anaesthesiol 1986; 3: 225-39. [PMID: 3780691]
Goldman L, Caldera DL, Nussbaum SR, Southwick FS, Krogstad D, Murray B, et al., Multifactorial index of cardiac risk in noncardiac surgical procedures. N Engl J Med 1977; 297: 845-50. [PMID: 904659]
Zeldin RA. Assessing cardiac risk in patients who undergo noncardiac surgical procedures. Can J Surg 1984; 27: 402-4. [PMID: 6744151]
Morali GA, Braverman DZ, Lissi J, Goldstein R, Jacobsohn WZ. Effect of clonidine on gallbladder contraction and small bowel transit time in insulin-treated diabetics. Am J Gastroenterol 1991; 86: 995-9. [PMID: 1858766]
Shebl FM, Andreotti G, Rashid A, Gao YT, Yu K, Shen MC, Wang BS, et al., Diabetes in relation to biliary tract cancer and stones: a population-based study in Shanghai, China. Br J Cancer 2010; 103: 115-9. [PMID: 20517308]
Shpitz B, Sigal A, Kaufman Z, Dinbar A. Acute cholecystitis in diabetic patients. Am Surg 1995; 61: 964-7. [PMID: 7486428]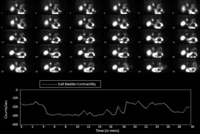 How to Cite
GhouriY., MianI., BhattacharjeeG., & BhattacharjeeM. (2015). Hydropic Gallbladder in Three Patients with Poorly Controlled Diabetes Mellitus: What Constitutes Optimal Management?. JOP. Journal of the Pancreas, 16(3), 290-294. https://doi.org/10.6092/1590-8577/2998
Copyright (c) 2015 Yezaz A Ghouri, Idrees Mian, Gitanjali Bhattacharjee, Modushudan Bhattacharjee
This work is licensed under a Creative Commons Attribution 4.0 International License.
As a member of Publisher International Linking Association, PILA, iMedPub Group's JOP follows the Creative Commons Attribution License and Scholars Open Access publishing policies. Journal of the Pancreas is the Council Contributor Member of Council of Science Editors (CSE) and following the CSE slogan Education, Ethics, and Evidence for Editors.