Rheumatoid Arthritis Associated with the Use of Sandostatin® LAR® Depot in a Patient with Pancreatic Neuroendocrine Tumor. An Association or a Coincidence? The First Case Report
Muhammad Wasif Saif

Columbia University College of Physicians and Surgeons at New York Presbyterian Hospital. New York, NY, USA
Keywords:
Arthritis, Rheumatoid, Diarrhea, Flushing, Neuroendocrine Tumors, Pancreatic Neoplasms
Abstract
Context Sandostatin® LAR® depot is a synthetic analogue of the naturally occurring hormone somatostatin and is indicated for certain patients with acromegaly and severe diarrhea and flushing episodes associated with metastatic carcinoid tumors and for the long-term treatment of the profuse watery diarrhea associated with VIP-secreting tumors in patients in whom initial treatment with immediate release Sandostatin® injection has been shown to be effective and tolerated. The most common toxicities include biliary disorders, gastrointestinal disorders, injection-site pain, hypoglycemia and hyperglycemia. Rheumatoid arthritis or similar toxicities have not been associated with Sandostatin® LAR® depot. Case report We present a 53-year-old female with a history of neuroendocrine tumor of the pancreas with metastasis to the liver, lung developed joint pains in the hands as well as feet accompanied with intermittent swelling in the morning and pain in the bilateral joints in the hands as well as feet following 45th cycle of Sandostatin® LAR® depot at a dose of 30 mg. All the work-up including rheumatoid factor, anti nuclear antibody, cryoglobulins were within normal limits except her erythrocyte sedimentation rate was elevated. No radiological abnormalities were revealed. Her symptoms improved after we reduced the dose to 20 mg. Discussion Her Naranjo scale was 7, suggesting a probable relation. The patient had four signs and symptoms as required by the American College of Rheumatology for the diagnosis of rheumatoid arthritis. The association of the rheumatoid arthritis with Sandostatin® LAR® depot may be a rare complication but with the extended use beyond acromegaly and carcinoid to acute esophageal variceal bleeding, pancreatic pseudocysts, gastrointestinal, and pancreatic external fistulae, short bowel syndrome, a dumping syndrome and acquired immunodeficiency syndrome-related refractory hypersecretory diarrhea, physicians should be made aware of this probable toxicity. Further research is warranted to understand this association.
Image: NY-Presbyterian Hosp from water jeh (by Jim Henderson). Wikimedia Commons.
Downloads
Download data is not yet available.
References
Yang LP, Keating GM. Octreotide long-acting release (LAR): a review of its use in the management of acromegaly. Drugs 2010; 70:1745-69.
Modlin IM, Pavel M, Kidd M, Gustafsson BI. Review article: somatostatin analogues in the treatment of gastroenteropancreatic neuroendocrine (carcinoid) tumours. Aliment Pharmacol Ther 2010; 31:169-88.
Rinke A, Müller HH, Schade-Brittinger C, Klose KJ, Barth P, Wied M, et al. Placebo-controlled, double-blind, prospective, randomized study on the effect of octreotide LAR in the control of tumor growth in patients with metastatic neuroendocrine midgut tumors: a report from the PROMID Study Group. J Clin Oncol 2009; 27:4656-63.
Novartis Oncology. Sandostatin LAR. http://www.sandostatin.com/ (Last accessed on 12/11/10).
Naranjo CA, Busto U, Sellers EM, et al. A method for estimating the probability of adverse drug reactions. Clin Pharmacol Ther 1981; 30 : 239-45.
eHealthMe. Sandostatin lar side effect: Rheumatoid arthritis. http://www.ehealthme.com/ds/sandostatin+lar/rheumatoid+arthritis (Last accessed on 12/11/10).
Gabriel SE. The epidemiology of rheumatoid arthritis. Rheum Dis Clin North Am 2001; 27:269-82.
DugowsonCE, Koepsell TD, Voigt LF, Bley L, Nelson JL, Daling JR. Rheumatoid arthritis in women: incidence rates in group health cooperative, Seattle, Washington, 1987-1989. Arthritis Rheum 1991; 34:1502-7.
DeightonCM, Cavanagh G, Rigby AS, Lloyd HL, Walker DJ. Both inherited HLA-haplotypes are important in the predisposition to rheumatoid arthritis. Br J Rheumatol 1993; 32:893-8.
HeliovaaraM, Aho K, Aromaa A, Knekt P, Reunanen A. Smoking and risk of rheumatoid arthritis. J Rheumatol 1993; 20:1830-5.
ArnettFC, Edworthy SM, Bloch DA, et al. The American Rheumatism Association 1987 revised criteria for the classification of rheumatoid arthritis. Arthritis Rheum 1988; 31:315-24.
Morel J, Deschamps V, Toussirot E, Pertuiset E, Sordet C, Kieffer P, et al. Characteristics and survival of 26 patients with paraneoplastic arthritis. Ann Rheum Dis 2008; 67:244-7.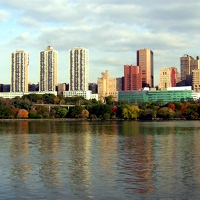 How to Cite
SaifM. (2011). Rheumatoid Arthritis Associated with the Use of Sandostatin® LAR® Depot in a Patient with Pancreatic Neuroendocrine Tumor. An Association or a Coincidence? The First Case Report. JOP. Journal of the Pancreas, 12(4), 425-428. https://doi.org/10.6092/1590-8577/3239
Copyright (c) 2011 Muhammad Wasif Saif
This work is licensed under a Creative Commons Attribution 4.0 International License.
As a member of Publisher International Linking Association, PILA, iMedPub Group's JOP follows the Creative Commons Attribution License and Scholars Open Access publishing policies. Journal of the Pancreas is the Council Contributor Member of Council of Science Editors (CSE) and following the CSE slogan Education, Ethics, and Evidence for Editors.