A Rare Case of Thyroid Metastasis from Pancreatic Adenocarcinoma
Michael E Kelly

Professorial Surgical Unit, Department of Surgery, The Adelaide and Meath Hospital, Dublin Incorporating the National Children's Hospital. Dublin, Ireland

John Kinsella

Department of Otolaryngology, The Adelaide and Meath Hospital, Dublin Incorporating the National Children's Hospital. Dublin, Ireland

Charles d'Adhemar

Department of Histopathology, The Adelaide and Meath Hospital, Dublin Incorporating the National Children's Hospital. Dublin, Ireland

Niall Swan

Department of Histopathology, The Adelaide and Meath Hospital, Dublin Incorporating the National Children's Hospital. Dublin, Ireland

Paul F Ridgway

Professorial Surgical Unit, Department of Surgery, The Adelaide and Meath Hospital, Dublin Incorporating the National Children's Hospital. Dublin, Ireland
Keywords:
Carcinoma, Pancreatic Ductal, Neoplasm Metastasis, Thyroid Neoplasms
Abstract
Context Thyroid metastasis from pancreatic adenocarcinoma is extremely rare, with only two previous cases in the literature. We report a case of pancreatic adenocarcinoma metastasising to the thyroid. We review the incidence, diagnosis, and management of this rare occurrence. Case report A 38-year-old man with a synchronous 6-month history of thyroid swelling, presented with epigastric pain and signs of obstructive jaundice. He was investigated by abdominal computerised tomography and endoscopic retrograde cholangiopancreatography. The diagnosis of pancreatic neoplasm was made. His thyroid neoplasm was investigated at another tertiary centre and thought to be a papillary neoplasm. He underwent a pancreaticoduodenectomy and recovered well post-operatively. Eight weeks later he had a total thyroidectomy. Histology confirmed that the thyroid mass was both morphologically and immunophenotypically similar to the pancreatic neoplasm. Conclusion This case demonstrates the importance of a full investigation when a patient with suspected neoplastic history presents with a thyroid nodule. We outline the crucial role that immunohistochemistry plays in detecting and classifying primary and secondary thyroid neoplasms. The detection of a solitary thyroid metastasis from pancreatic adenocarcinoma may indicate a poor prognosis, and it is debatable whether resection of the primary should be undertaken when it presents with a solitary metastasis.
Image: Logo of the Adelaide and Meath Hospital, Dublin Incorporating the National Children's Hospital. Dublin, Ireland.
Downloads
Download data is not yet available.
References
Nakhjavani MK, Gharib H, Goellner JR, Van Heerden JA. Metastasis to the thyroid gland. A report of 43 cases. Cancer 1997; 79:574-8. [PMID 9028370]
Ypsilantis E, Courtney ED, Warren H. Increase in annual number of pancreatic head resections does not affect mortality of pancreatic cancer in the United Kingdom. JOP. J Pancreas (Online) 2009; 10:462-3. [PMID 19581759]
Hsiao PJ, Tsai KB, Lai FJ, Yeh KT, Shin SJ, Tsai JH. Thyroid metastasis from intraductal papillary-mucinous carcinoma of pancreas. Acta Cytol 2000; 44:1066-72. [PMID 11127736]
Eriksson M, Ajmani SK, Mallette LE. Hyperthyroidism from thyroid metastasis of pancreatic adenocarcinoma. JAMA 1977; 238:1276-8. [PMID 578180]
Aksoy M, Sumer A, Sari S, Mete O, Salmaslioglu A, Erbil Y. Pancreatic ampullary carcinoma with neck metastases: a case report. Cases J 2009; 2:146. [PMID 19946517]
Wychulis AR, Beahrs OH, Woolner LB. Metastasis of carcinoma to the thyroid gland. Ann Surg 1964; 160:169-77. [PMID 14209716]
Coman DR, Delong RP, McCutcheon M. Studies on the mechanisms of metastasis; the distribution of tumors in various organs in relation to the distribution of arterial emboli. Cancer Res 1951; 11:648-51. [PMID 14859232]
Bae WK, Shim HJ, Choi YD, Kim JW, Cho SH, Kang HC, Chung IK. Severe hypothyroidism induced by thyroid metastasis of cholangiocarcinoma. Cancer Res Treat 2009; 41:56-8. [PMID 19688074]
Bharthuar A, Pearce L, Litwin A, LeVea C, Kuvshinoff B, Iyer R. Metastatic pancreatic adenocarcinoma and renal cell carcinoma treated with gemcitabine and sunitinib malate. A case report. JOP. J Pancreas (Online) 2009; 10:523-7. [PMID 19734629]
Giardiello FM, Offerhaus GJ, Lee DH, Krush AJ, Tersmette AC, Booker SV, et al. Increased risk of thyroid and pancreatic carcinoma in familial adenomatous polyposis. Gut 1993; 34:1394-6. [PMID 8244108]
Kim TY, Kim WB, Gong G, Hong SJ, Shong YK. Metastasis to the thyroid diagnosed by fine-needle aspiration biopsy. Clin Endocrinol 2005; 62:236-41. [PMID 15670202]
Gharib H, Goellner JR. Fine-Needle Aspiration Biopsy of the Thyroid: An Appraisal. Ann Intern Med 1993; 118:282-9. [PMID 8420446]
Berberat PO, Friess H, Wang L, Zhu Z, Bley T, Frigeri L, et al. Comparative analysis of galectins in primary tumors and tumor metastasis in human pancreatic cancer. J Histochem Cytochem 2001; 49:539-49. [PMID 11259457]
Barut F, Onak Kandemir N, Bektas S, Bahadir B, Keser S, Ozdamar SO. Universal markers of thyroid malignancies: galectin-3, HBME-1, and cytokeratin-19. Endocr Pathol 2010; 21:80-9. [PMID 20198455]
Hegedus L. Clinical practice. The thyroid nodule. N Engl J Med 2004; 351:1764-71. [PMID 15496625]
Liang HH, Wu CH, Tam KW, Chai CY, Lin SE, Chen SC. Thyroid metastasis in a patient with hepatocellular carcinoma: case report and review of literature. World J Surg Oncol 2007; 5:144. [PMID 18157914]
Hidalgo M. Pancreatic Cancer. N Engl J Med 2010; 362:1605-17. [PMID 20427809]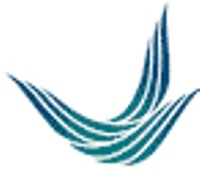 How to Cite
KellyM., KinsellaJ., d'AdhemarC., SwanN., & RidgwayP. (2011). A Rare Case of Thyroid Metastasis from Pancreatic Adenocarcinoma. JOP. Journal of the Pancreas, 12(1), 37-39. https://doi.org/10.6092/1590-8577/3381
Copyright (c) 2011 Michael E Kelly, John Kinsella, Charles d'Adhemar, Niall Swan, Paul F Ridgway
This work is licensed under a Creative Commons Attribution 4.0 International License.
As a member of Publisher International Linking Association, PILA, iMedPub Group's JOP follows the Creative Commons Attribution License and Scholars Open Access publishing policies. Journal of the Pancreas is the Council Contributor Member of Council of Science Editors (CSE) and following the CSE slogan Education, Ethics, and Evidence for Editors.