Laparoscopic Pancreas-Sparing Subtotal Duodenectomy
Ignasi Poves

Department of General and Digestive Surgery, "Hospital del Mar". Barcelona, Spain

Fernando Burdio

Department of General and Digestive Surgery, "Hospital del Mar". Barcelona, Spain

Sandra Alonso

Department of General and Digestive Surgery, "Hospital del Mar". Barcelona, Spain

Agustín Seoane

Department of Gastroenterology, "Hospital del Mar". Barcelona, Spain

Luís Grande

Department of General and Digestive Surgery, "Hospital del Mar". Barcelona, Spain
Keywords:
Duodenal Neoplasms, Duodenoscopy, Laparoscopy /surgery, Pancreaticoduodenectomy
Abstract
Context Primary adenocarcinoma of the duodenum is a rare digestive malignancy which is commonly treated by radical surgical resection, pancreaticoduodenectomy being the technique of choice. Complete tumor resection obtaining free margins should be the standard of treatment for primary adenocarcinoma of the duodenum. Segmental duodenal resection is an appropriate operation for selected cases of primary adenocarcinoma of the duodenum of the 3rd and 4th portions of the duodenum. Case report We present the case of a 67-year-old woman suffering from an infra-ampullary large villous polypoid mass affecting the 3rd portion of the duodenum. Multiple endoscopic biopsies did not disclose any malignancy, and abdominal CT and endoscopic ultrasound found no extraduodenal involvement. A 3rd and 4th portion pancreas-sparing duodenectomy was carried out using a totally laparoscopic approach. Intra-operatory duodenoscopy was done to safeguard the papilla of Vater. Recovery was uneventful and the patient was discharged on the 7th postoperative day. The final diagnosis was primary adenocarcinoma of the duodenum (free resection margins). After forty-five months of follow-up, the patient is free of disease. Conclusions We recommend this procedure for treatment of an infra-ampullary benign and pre-malignant duodenal pathology; it can also be a treatment option and an alternative to a pancreaticoduodenectomy in very selected cases of tumors confined to the duodenum. Expertise in both pancreatic surgery and laparoscopic techniques is required.
Image: Sectioning of the duodenum infrapapillary under endoscopic control view.
Downloads
Download data is not yet available.
References
Bal A, Joshi K, Vaiphei K, Wig JD. Primary duodenal neoplasms: a retrospective clinico-pathological analysis. World J Gastroenterol 2007; 13:1108-11. [PMID 17373748]
Bakaeen FG, Murr MM, Sarr MG, Thompson GB, Farnell MB, Nagorney DM, et al. What prognostic factors are important in duodenal adenocarcinoma? Arch Surg 2000; 135:635-41. [PMID 10843358]
Kaklamanos IG, Bathe OF, Franceschi D, Camarda C, Levi J, Livingstone AS. Extent of resection in the management of duodenal adenocarcinoma. Am J Surg 2000; 179:37-41. [PMID 10737576]
Sohn TA, Lillemoe KD, Cameron JL, Pitt HA, Kaufman HS, Hruban RH, Yeo CJ. Adenocarcinoma of the duodenum: factors influencing long term survival. J Gastrointest Surg 1998; 2:79-87. [PMID 9841972]
Rose DM, Hochwald SN, Klimstra DS, Brennan MF. Primary duodenal adenocarcinoma: a ten-year experience with 79 patients. J Am Coll Surg 1996; 183:89-96. [PMID 8696551]
Tocchi A, Mazzoni G, Puma F, Miccini M, Cassini D, Bettelli E, Tagliacozzo S. Adenocarcinoma of the third and fourth portions of the duodenum: results of surgical treatment. Arch Surg 2003; 138:80-5. [PMID 12511157]
Maher MM, Yeo CJ, Lillemoe KD, Roberts JR, Cameron JL. Pancreas-sparing duodenectomy for infra-ampullary duodenal pathology. Am J Surg 1996; 171:62-7. [PMID 8554153]
Tsiotos GG, Sarr MG. Pancreas-preserving total duodenectomy. Dig Surg 1998; 15:398-403. [PMID 9845621]
Ammori BJ. Laparoscopic pancreas-preserving distal duodenectomy for duodenal stricture related to nonsteroidal antiinflammatory drugs (NSAIDs). Surg Endosc 2002; 16:1362-33. [PMID 12072993]
Barnes G Jr, Romero L, Hess KR, Curley SA. Primary adenocarcinoma of the duodenum: management and survival in 67 patients. Ann Surg Oncol 1994; 1:73-8. [PMID 7834432]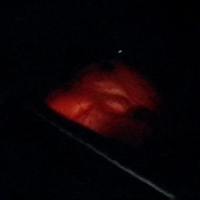 How to Cite
PovesI., BurdioF., AlonsoS., SeoaneA., & GrandeL. (2011). Laparoscopic Pancreas-Sparing Subtotal Duodenectomy. JOP. Journal of the Pancreas, 12(1), 62-65. https://doi.org/10.6092/1590-8577/3388
Copyright (c) 2011 Ignasi Poves, Fernando Burdio, Sandra Alonso, Agustín Seoane, Luís Grande
This work is licensed under a Creative Commons Attribution 4.0 International License.
As a member of Publisher International Linking Association, PILA, iMedPub Group's JOP follows the Creative Commons Attribution License and Scholars Open Access publishing policies. Journal of the Pancreas is the Council Contributor Member of Council of Science Editors (CSE) and following the CSE slogan Education, Ethics, and Evidence for Editors.