Is Liver Resection in Metastases of Exocrine Pancreatic Carcinoma Justified?
Muhammad Wasif Saif

Columbia University, College of Physicians and Surgeons and the Herbert Irving Cancer Center. New York, NY, USA
Keywords:
Adenocarcinoma, Hepatectomy, Neoplasm Metastasis, Pancreatic Neoplasms, Pancreaticoduodenectomy
Abstract
No abstract available.
Image: College of Physicians and Surgeons, Columbia University. New York, NY, USA
Downloads
Download data is not yet available.
References
Singh A, Singh T, Chaudhary A. Synchronous resection of solitary liver metastases with pancreaticoduodenectomy. JOP. J Pancreas (Online) 2010; 11:434-8. [PMID 20818110]
Gleisner AL, Assumpcao L, Cameron JL, Wolfgang CL, Choti MA, Herman JM, et al. Is resection of periampullary or pancreatic adenocarcinoma with synchronous hepatic metastasis justified? Cancer 2007; 110:2484-92. [PMID 17941009]
Oettle H, Post S, Neuhaus P, Gellert K, Langrehr J, Ridwelski K, et al. Adjuvant chemotherapy with gemcitabine vs observation in patients undergoing curative-intent resection of pancreatic cancer: a randomized controlled trial. JAMA 2007; 297:267-77. [PMID 17227978]
Neoptolemos J, Büchler M, Stocken DD, Ghaneh P, Smith D, C. Bassi C, et al. A multicenter, international, open-label, randomized, controlled phase III trial of adjuvant 5-fluorouracil/folinic acid (5-FU/FA) versus gemcitabine (GEM) in patients with resected pancreatic ductal adenocarcinoma. J Clin Oncol 2009; 27(18 Suppl):Abstract LBA4505.
Breysacher G, Kaatz O, Lemarignier C, Chiappa P, Roncalez D, Denis B; et al. Safety and clinical effectiveness of FOLFIRINOX in metastatic pancreas cancer (MPC) after first-line chemotherapy. 2010 ASCO Gastrointestinal Cancers Symposium. Abstract No. 269.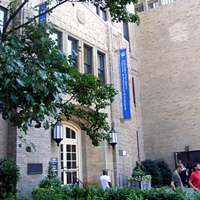 How to Cite
SaifM. (2011). Is Liver Resection in Metastases of Exocrine Pancreatic Carcinoma Justified?. JOP. Journal of the Pancreas, 12(1), 68-69. https://doi.org/10.6092/1590-8577/3390
Copyright (c) 2011 Muhammad Wasif Saif
This work is licensed under a Creative Commons Attribution 4.0 International License.
As a member of Publisher International Linking Association, PILA, iMedPub Group's JOP follows the Creative Commons Attribution License and Scholars Open Access publishing policies. Journal of the Pancreas is the Council Contributor Member of Council of Science Editors (CSE) and following the CSE slogan Education, Ethics, and Evidence for Editors.