Pancreatic Cancer and Thrombosis
Manasi M Shah

Neag Cancer Center, University of Connecticut. Farmington, CT, USA

Mumhammad Wasif Saif

Yale Cancer Center, Yale University School of Medicine. New Haven, CT, USA
Keywords:
Heparin, Low-Molecular-Weight, Pancreatic Neoplasms, Thromboplastin, Thrombosis, Venous Thromboembolism
Abstract
Although pancreatic cancer is recognized as a major risk factor for venous thromboembolism, the exact magnitude of the problem is not known. The incidence varies from 17% to 57% depending on different studies. The effect of venous thromboembolism on outcomes in not well defined and there is no known independent predictor of survival. This review is an update from the current American Society of Clinical Oncology (ASCO) Annual Meeting regarding the impact of thrombotic events on the clinical outcomes, the association of tissue factor and thrombotic events, and the primary prevention of venous thromboembolism in pancreatic cancer patients undergoing active treatment.
Image: University of Connecticut Health Center. Farmington, CT, USA
Downloads
Download data is not yet available.
References
Iodice S, Gandini S, Löhr M, Lowenfels AB, Maisonneuve P. Venous thromboembolic events and organ-specific occult cancers: a review and meta-analysis. J Thromb Haemost 2008; 6:781-8. [PMID 18284604]
Khorana AA, Fine RL. Pancreatic cancer and thromboembolic disease. Lancet Oncol 2004; 5:655-63. [PMID 15522652]
Chew HK, Wun T, Harvey D, Zhou H, White RH. Incidence of venous thromboembolism and its effect on survival among patients with common cancers. Arch Intern Med 2006; 166:458-64. [PMID 16505267]
Mandalà M, Reni M, Cascinu S, Barni S, Floriani I, Cereda S, et al. Venous thromboembolism predicts poor prognosis in irresectable pancreatic cancer patients. Ann Oncol 2007; 18:1660-5. [PMID 17660490]
Haas SL, Jesnowski R, Steiner M, Hummel F, Ringel J, Burstein C, et al. Expression of tissue factor in pancreatic adenocarcinoma is associated with activation of coagulation. World J Gastroenterol 2006; 12:4843-9. [PMID 16937466]
Khorana AA, Ahrendt SA, Ryan CK, Francis CW, Hruban RH, Hu YC, et al. Tissue factor expression, angiogenesis, and thrombosis in pancreatic cancer. Clin Cancer Res 2007; 13:2870-5. [PMID 17504985]
Lindahl AK, Odegaard OR, Sandset PM, Harbitz TB. Coagulation inhibition and activation in pancreatic cancer. Changes during progress of disease. Cancer 1992; 70:2067-72. [PMID 1394036]
Wojtukiewicz MZ, Sierko E, Zimnoch L, Kozlowski L, Kisiel W. Immunohistochemical localization of tissue factor pathway inhibitor-2 in human tumor tissue. Thromb Haemost 2003; 90:140-6. [PMID 12876637]
Isenberg JS, Romeo MJ, Yu C, Yu CK, Nghiem K, Monsale J, et al. Thrombospondin-1 stimulates platelet aggregation by blocking the antithrombotic activity of nitric oxide/cGMP signaling. Blood 2008; 111:613-23. [PMID 17890448]
Wahrenbrock M, Borsig L, Le D, Varki N, Varki A. Selectin-mucin interactions as a probable molecular explanation for the association of Trousseau syndrome with mucinous adenocarcinomas. J Clin Invest 2003; 112:853-62. [PMID 12975470]
Lee AY, Levine MN, Baker RI, Bowden C, Kakkar AK, Prins M, et al. Low-molecular-weight heparin versus a coumarin for the prevention of recurrent venous thromboembolism in patients with cancer. N Engl J Med 2003; 349:146-53. [PMID 12853587]
Icli F, Akbulut H, Utkan G, Yalcin B, Dincol D, Isikdogan A, et al. Low molecular weight heparin (LMWH) increases the efficacy of cisplatinum plus gemcitabine combination in advanced pancreatic cancer. J Surg Oncol 2007; 95:507-12. [PMID 17192920]
Lee AY, Rickles FR, Julian JA, Gent M, Baker RI, Bowden C, et al. Randomized comparison of low molecular weight heparin and coumarin derivatives on the survival of patients with cancer and venous thromboembolism. J Clin Oncol 2005; 23:2123-9. [PMID 15699480]
Sohail MA, Saif MW. Role of anticoagulation in the management of pancreatic cancer. JOP. J Pancreas (Online) 2009; 10:82-7. [PMID 19287098]
Epstein AS, Crosbie C, Gardos S, Soff A, Shah MA, Kelsen DP, O'Reilly EP. A single-institution (MSKCC) analysis of incidence and clinical outcomes in patients with thromboembolic events and exocrine pancreas cancer. J Clin Oncol 2010; 28(15 Suppl):4062.
Bharthuar A, Khorana AA, Hutson A, Wang J, Mackman N, Iyer RV. Association of elevated tissue factor (TF) with survival and thromboembolism (TE) in pancreaticobiliary cancers (PBC). J Clin Oncol 2010; 28(15 Suppl):4126.
Riess H, Pelzer U, Opitz B, Stauch M, Reitzig P, Hahnfeld S, et al. A prospective, randomized trial of simultaneous pancreatic cancer treatment with enoxaparin and chemotherapy: Final results of the CONKO-004 trial. J Clin Oncol 2010; 28(15 Suppl):4033.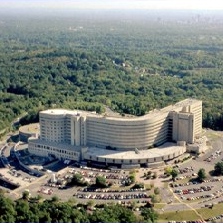 How to Cite
ShahM., & SaifM. (2010). Pancreatic Cancer and Thrombosis. JOP. Journal of the Pancreas, 11(4), 331-333. https://doi.org/10.6092/1590-8577/3616
Section
Highlights from the "2010 ASCO Annual Meeting". Chicago, IL, USA. June 4-8, 2010
Copyright (c) 2010 Manasi M Shah, Mumhammad Wasif Saif
This work is licensed under a Creative Commons Attribution 4.0 International License.
As a member of Publisher International Linking Association, PILA, iMedPub Group's JOP follows the Creative Commons Attribution License and Scholars Open Access publishing policies. Journal of the Pancreas is the Council Contributor Member of Council of Science Editors (CSE) and following the CSE slogan Education, Ethics, and Evidence for Editors.