Heterotopic Pancreas in the Stomach: A Case Report and a Brief Review of the Literature
Uday A Gokhale

Department of Pathology, Sultan Qaboos Hospital. Salalah, Sultanate of Oman

Annu Nanda

Department of Pathology, Sultan Qaboos Hospital. Salalah, Sultanate of Oman

Rajasekharan Pillai

Department of Pathology, Sultan Qaboos Hospital. Salalah, Sultanate of Oman

Dhia Al-Layla

Department of Gastroenterology, Sultan Qaboos Hospital. Salalah, Sultanate of Oman
Keywords:
Choristoma, Endoscopy, Pancreas, Stomach
Abstract
Context Heterotopic pancreas is the presence of pancreatic tissue found outside the usual anatomical location of the pancreas. It is a rare condition and can occur anywhere in the gastrointestinal tract with the stomach and the small bowel being the most common sites. It is usually asymptomatic and often discovered incidentally. Case report We report the case of a 48-year-old Omani female who presented with recurrent epigastric pain. Endoscopy revealed a sessile mass in the antrum which was snared and showed heterotopic pancreatic tissue in the submucosa on histopathology. Conclusion Heterotopic pancreas should be considered in the differential diagnosis of gastric mass lesions.
Image: Solid, sessile polypoid mass under the intact overlying mucosa in the gastric antrum.
Downloads
Download data is not yet available.
References
Jiang LX, Xu J, Wang XW, Zhou FR, Gao W, Yu GH, et al. Gastric outlet obstruction caused by heterotopic pancreas: A case report and a quick review. World J Gastroenterol 2008; 14:6757-9. [PMID 19034986]
Song DE, Kwon Y, Kim KR, Oh ST, Kim JS. Adenocarcinoma arising in gastric heterotopic pancreas: A case report. J Korean Med Sci 2004; 19:145-8. [PMID 14966359]
Agale SV, Agale VG, Zode RR, Grover S, Joshi S. Heterotopic pancreas involving stomach and duodenum. J Assoc Physicians India 2009; 57:653-7. [PMID 20214004]
Yuan Z, Chen J, Zheng Q, Huang XY, Yang Z, Tang J. Heterotopic pancreas in the gastrointestinal tract. World J Gastroenterol 2009; 15:3701-3. [PMID 19653355]
Ogata H, Oshio T, Ishibashi H, Takano S, Yagi M. Heterotopic pancreas in children: review of the literature and report of 12 cases. Pediatr Surg Int 2008; 24:271-5. [PMID 18183407]
De' Angelis GL, Del Rossi C, Romanini E, Dodi I, Ghinelli C. The aberrant pancreas in the pediatric age group: case report and review of the literature. Pediatr Surg Int 1992; 2:214-5. ]
Ormarsson OT, Gudmundsdottir I, Mårvik R. Diagnosis and treatment of gastric heterotopic pancreas. World J Surg 2006; 30:1682-9. [PMID 16902740]
Lai EC, Tompkins RK. Heterotopic pancreas. Review of a 26 year experience. Am J Surg 1986; 151:697-700. [PMID 3717502]
Tanaka K, Tsunoda T, Eto T, Yamada M, Tajima Y, Shimogama H, et al. Diagnosis and management of heterotopic pancreas. Int Surg 1993; 78:32-5. [PMID 8473080]
Seneviratne SA, Ramanayaka IT, Samarasekara DN. Heterotopic pancreas in the body of stomach. Ceylon Med J 2009; 54:57-8. [PMID 19670552]
Hunt VC, Bonesteel HTS. Meckel's diverticulum containing aberrant pancreas. Arch Surg 1934; 28:425-39. ]
Klob J. Pancreas accessorium. Zeitschrift der Kaiserl. Königl. Gesellschaft der Aerzte zu Wien 1859; 15:732. ]
Christodoulidis G, Zacharoulis D, Barbanis S, Katsogridakis E, Hatzitheofilou K. Heterotopic pancreas in the stomach: A case report and literature review. World J Gastroenterol 2007; 13:6098-100. [PMID 18023108]
Sadeghi NR, Godambe A, Shienbaum AJ, Alloy A. Premalignant gastric heterotopic pancreas. Gastroenterol Hepatol 2008; 4:218-21. ]
Gurocak B, Gokturk HS, Kayacetin S, Bakdik S. A rare case of heterotopic pancreas in the stomach which caused closed perforation. Neth J Med 2009; 67:285-7. [PMID 19687523]
Prasad TR, Gupta SD, Bhatnagar V. Ectopic pancreas associated with a choledochal cyst and extrahepatic biliary atresia. Pediatr Surg Int 2001; 17:552-4. [PMID 11666059]
Khasab MA, Cummings OW, DeWitt JM. Ligation assisted endoscopic mucosal resection of gastric heterotopic pancreas. World J Gastroenterol 2009; 15:2805-8. [PMID 19522034]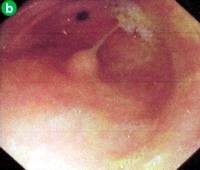 How to Cite
GokhaleU., NandaA., PillaiR., & Al-LaylaD. (2010). Heterotopic Pancreas in the Stomach: A Case Report and a Brief Review of the Literature. JOP. Journal of the Pancreas, 11(3), 255-257. https://doi.org/10.6092/1590-8577/3823
Copyright (c) 2010 Uday A Gokhale, Annu Nanda, Rajasekharan Pillai, Dhia Al-Layla
This work is licensed under a Creative Commons Attribution 4.0 International License.
As a member of Publisher International Linking Association, PILA, iMedPub Group's JOP follows the Creative Commons Attribution License and Scholars Open Access publishing policies. Journal of the Pancreas is the Council Contributor Member of Council of Science Editors (CSE) and following the CSE slogan Education, Ethics, and Evidence for Editors.