The contended body: the construction of public discourses on women's body that makes violence possible. A study case in the Italian North East
Lorenza Perini

Department of Political and Juridical Sciences and International Studies at the University of Padua

Miriam Verzola

Gender Study Research Center of the University of Padua
Parole chiave:
citizenship, media, body, femicide, policies.
Abstract
The present work historically framed the issue of citizenship of women's
rights, such as continuing discrimination that continually reproduces itself
through the way in which the female body is represented by the media.
Stereotypes and prejudices that build the imagination of common sense with
respect to the role of women in society reproduce a scenario of extreme
Downloads
Download data is not yet available.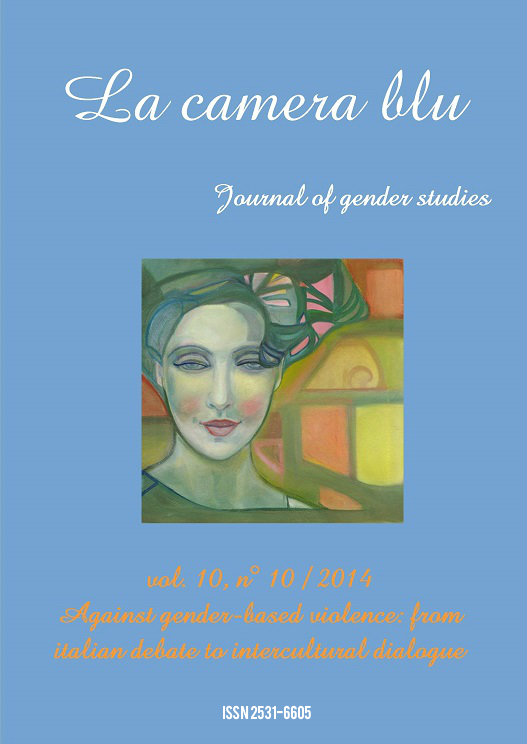 Come citare
PeriniL., & VerzolaM. (2014). The contended body: the construction of public discourses on women's body that makes violence possible. A study case in the Italian North East. La Camera Blu. Rivista Di Studi Di Genere, (10). https://doi.org/10.6092/1827-9198/2585
Copyright (c) 2014 La camera blu. Rivista di studi di genere
This work is licensed under a Creative Commons Attribution 4.0 International License.
Questa opera è distribuita con
licenza Creative Commons Attribuzione - Non opere derivate 4.0 Unported
.