The role of orthodox jurisprudence in dealing with domestic violence against women in Iran
Zahra Tizro

York St John University
Parole chiave:
domestic violence, Islamic marriage, Iran, Islamic jurisprudence, Sharia1 law, Islam, sexuality, Muslim women.
Abstract
This paper is concerned with the structure of power/knowledge in the orthodox
Islamic discourses (as the mainstream discourse) in Iran, and the interrelationship
between power, violence, and sexuality both theoretically and
empirically. In the theoretical section of this study I employ a novel approach
based on the economic theory of contract, in order to shed light on
the internal logic of the Islamic formulation of marriage, how it is organised
around a critical transaction of sexual submission for economic protection,
and how this simple formulation may pave the way for violence against
women, which turns into a source of perpetual tension in contemporary Iranian
society. Empirically, drawing on fieldwork among 62 women, men and
judicial officials in Gilan province (north Iran), this paper aims to report and
reflect on the judicial official"s narratives on marriage, marital relationship
within the context of Islamic marriage and associated discourses of sexuality
and violence.
Downloads
Download data is not yet available.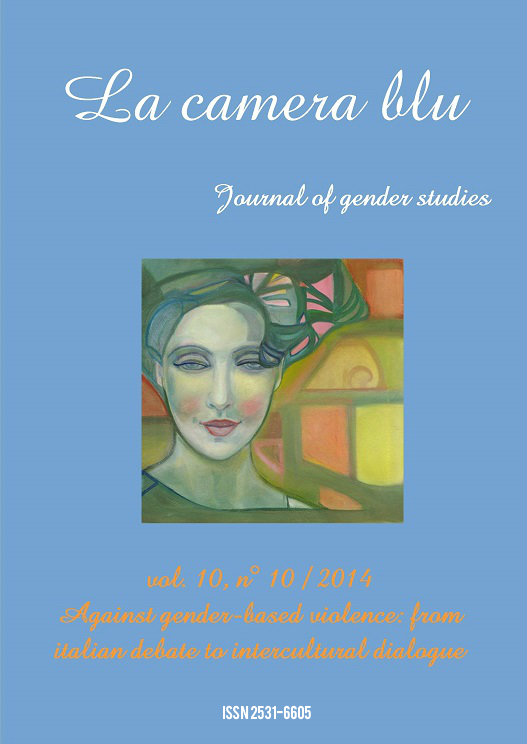 Come citare
TizroZ. (2014). The role of orthodox jurisprudence in dealing with domestic violence against women in Iran. La Camera Blu. Rivista Di Studi Di Genere, (10). https://doi.org/10.6092/1827-9198/2794
Sezione
Femminismi postcoloniali e transnazionali
Copyright (c) 2014 La camera blu. Rivista di studi di genere
This work is licensed under a Creative Commons Attribution 4.0 International License.
Questa opera è distribuita con
licenza Creative Commons Attribuzione - Non opere derivate 4.0 Unported
.