Curative Resection of Pancreatic Adenocarcinoma with Major Venous Resection/Repair is Safe Procedure but Will not Improve Survival
Alireza Hamidian Jahromi

Department of Surgery, Louisiana State University Health. Shreveport, LA, USA

Elnaz Jafarimehr

Department of Surgery, Louisiana State University Health. Shreveport, LA, USA

Hany M Dabbous

Department of Surgery, Louisiana State University Health. Shreveport, LA, USA

Quyen Chu

Department of Surgery, Louisiana State University Health. Shreveport, LA, USA

Horacio D'Agostino

Department of Radiology, Louisiana State University Health. Shreveport, LA, USA

Runhua Shi

Department of Medicine and Feist-Weiller Cancer Center, Louisiana State University Health. Shreveport, LA, USA

Gregory P Wellman

Department of Pathology, Willis Knighton Medical Center. Shreveport, LA, USA

Gazi B Zibari

John C. McDonald Regional Transplant Center, Willis Knighton Health System. Shreveport, LA, USA

Hosein Shokouh-Amiri

John C. McDonald Regional Transplant Center, Willis Knighton Health System. Shreveport, LA, USA
Keywords:
Adenocarcinoma, Disease Management, Neoplasms, Pancreas, Pancreatic Carcinoma, Whipple Disease
Abstract
Objective To evaluate the safety and survival benefit of combined curative resection (CR) of the pancreas and major venous resection in the management of borderline resectable pancreatic adenocarcinoma. Methods In this IRB approved retrospective cohort study, patients who had pancreatic surgery (n=274) between 1998-2012 were reviewed. One hundred and seventy-five patients had malignant causes, of which 119 underwent CR. One hundred and two patients who did not require venous resection/repair (Group-I) were compared with 17 patients who had major vascular involvement (portal-vein/superior-mesenteric-vein) and underwent a vascular resection/repair (Group-II) during the CR. Demographics, operative and follow-up data were reviewed. Result Type of the operations were: standard Whipple (n=53), pylorus-sparing-Whipple (n=41), total pancreatectomy (n=11), and distal pancreatectomy (n=13). In Group-II, venous involvement was excised and primarily repaired (n=12), or repaired using other veins (n=4) or a synthetic patch (n=1). Group-II had a significantly larger tumor size and more perineural invasion and peripancreatic soft tissue involvement (P<0.05). While complication rate, margin status, and duration of stay were not different between the groups, the median-overall-survival was higher for Group-I (15.34 months) than Group-II patients (7.18 months) (P=0.003). Conclusion Pancreatic CR requiring intra-operative venous resection/repair is feasible and safe, but the survival of the patients who have pancreatic adenocarcinoma with venous involvement is poor irrespective of a successful venous resection. 
Image: Overall survival of patients with and without vascular resection.
Downloads
Download data is not yet available.
References
Jemal A, Siegel R, Ward E, et al. Cancer statistics, 2008. CA Cancer J Clin. 2008; 58: 71-96. [PMID:18287387]
Ramacciato G, Mercantini P, Petrucciani N, et al. Does portal-superior mesenteric vein invasion still indicate irresectability for pancreatic carcinoma? Ann Surg Oncol. 2009; 16:817-825. [PMID:19156463]
Illuminati G, Carboni F, Lorusso R, et al. Results of a pancreatectomy with a limited venous resection for pancreatic cancer. Surg Today. 2008; 38:517-523. [PMID:18516531]
Neoptolemos JP, Russell RC, Bramhall S, et al. Low mortality following resection for pancreatic and periampullary tumours in 1026 patients: UK survey of specialist pancreatic units. UK Pancreatic Cancer Group. Br J Surg. 1997; 84:1370-1376. [PMID:9361591]
Wagner M, Redaelli C, Lietz M, et al. Curative resection is the single most important factor determining outcome in patients with pancreatic adenocarcinoma. Br J Surg. 2004; 91:586-594. [PMID:15122610]
Winter JM, Cameron JL, Campbell KA, et al. 1423 pancreaticoduodenectomies for pancreatic cancer: A single-institution experience. J Gastrointest Surg. 2006; 10:1199-210. [PMID:17114007]
Cameron JL, Riall TS, Coleman J, et al. One thousand consecutive pancreaticoduodenectomies. Ann Surg. 2006; 244:10-5. [PMID:16794383]
Sommerville CA, Limongelli P, Pai M, et al. Survival analysis after pancreatic resection for ampullary and pancreatic head carcinoma: an analysis of clinicopathological factors. J Surg Oncol. 2009; 100:651-6. [PMID:19722229]
Fortner JG. Regional resection of cancer of the pancreas: a new surgical approach. Surgery. 1973; 73:307-320. [PMID:4265314]
Varadhachary GR, Tamm EP, Abbruzzese JL, et al. Border line resectable pancreatic cancer: definitions, management, and role of preoperative therapy. Ann Surg Oncol. 2006; 13:1035-46. [PMID:16865597]
Moore GE, Sako Y, Thomas B. Radical pancreatoduodenectomy with resection and reanastomosis of the superior mesenteric vein. Surgery. 1951; 30:550-3.
Asada D, Itaya H, Nakamura K, et al. Radical pancreatoduodenectomy and portal vein resection. Report of two successful cases with transplantation of portal vein. Arch Surg. 1963; 87:609-13.
Howard TJ, Villamustre N, Moore SA, et al. Efficacy of venous reconstruction in patients with adenocarcinoma of the pancreatic head. J Gastrointest Surg. 2003; 7:1089-95. [PMID:14675720]
Poon RT, Fan ST, Lo CM, et al. Pancreaticoduodenectomy with en bloc portal vein resection for pancreatic carcinoma with suspected portal vein involvement. World J Surg. 2004; 28:602-8. [PMID:15366753]
Leach SD, Lee JE, Charnsangavej C, et al. Survival following pancreaticoduodenectomy with resection of the superior mesenteric-portal confluence for adenocarcinoma of the pancreatic head. Br J Surg. 1998; 85:611-7. [PMID:9635805]
Tseng JF, Raut CP, Lee JE, et al. Pancreaticoduodenectomy with vascular resection: margin status and survival duration. J Gastrointest Surg. 2004; 8:935-49. [PMID:15585381]
Tseng JF, Tamm EP, Lee JE, et al. Venous resection in pancreatic cancer surgery. Best Pract Res Clin Gastroenterol. 2006; 20:349-64. [PMID:16549332]
Shibata C, Kobari M, Tsuchiya T, et al. Pancreatectomy combined with superior mesenteric-portal vein resection for adenocarcinoma in pancreas. World J Surg. 2001; 25:1002-5. [PMID:11571964]
Martin RCG 2nd, Scoggins CR, Egnatashvili V, et al. Arterial and venous resection for pancreatic adenocarcinoma: operative and long-term outcomes. Arch Surg. 2009;144:154-9. [PMID:19221327]
Toomey P, Hernandez J, Morton C, et al. Resection of Portovenous structures to obtain microscopically negative margins during Pancreaticoduodenectomy for pancreatic adenocarcinoma is worthwhile. Am Surg. 2009; 75:804-9. [PMID:19774952]
Bachellier P, Nakano H, Oussoultzoglou PD, et al. Is Pancreaticoduodenectomy with mesentericoportal venous resection safe and worthwhile? Am J Surg. 200l; 182:120-9. [PMID:11574081]
Carrere N, Sauvanet A, Goera D, et al. Pancreaticoduodenectomy with mesentericoportal vein resection for adenocarcinoma of the pancreatic head. World J Surg. 2006; 30:1526-35. [PMID:16855797]
Al-Haddad M, Martin JK, Nguyen J, et al. Vascular resection and reconstruction for pancreatic malignancy: a single center survival study. J Gastrointest Surg. 2007; 11:1168-74. [PMID:17632763]
Yekebas EF, Bogoevski D, Cataldegirmen G, et al. En bloc Vascular resection for locally advanced pancreatic malignancy infiltrating major blood vessels: perioperative outcome and long-term survival in 136 patients. Ann Surg. 2008; 247:300-9. [PMID:18216537]
Nakao A, Takeda S, Inoue S, et al. Indications and techniques of extended resection for pancreatic cancer. World J Surg. 2006; 30:976-82. [PMID:16736324]
Müller SA, Hartel M, Mehrabi A, et al. Vascular resection in pancreatic cancer surgery: survival determinants. J Gastrointest Surg. 2009; 13:784-92. [PMID:19137380]
Harrison LE, Klimstra DS, Brennan MF. Isolated portal vein involvement in pancreatic adenocarcinoma. A contraindication for resection? Ann Surg. 1996; 224: 342–349. [PMID:8813262]
Misuta K, Shimada H, Miura Y, et al. The role of splenomesenteric vein anastomosis after division of the splenic vein in pancreatoduodenectomy. J Gastrointest Surg. 2005; 9:245-53. [PMID:15694821]
Allema JH, Reinders ME, Van Gulik TM, et al. Portal vein resection in patients undergoing pancreatoduodenectomy for carcinoma of the pancreatic head. Br J Surg. 1994; 81:1642-6. [PMID:7827892]
Roder JD, Stein HJ, Siewert JR. Carcinoma of the periampullary region: Who benefits from portal vein resection? Am J Surg. 1996; 171:170-4. [PMID:8554135]
Kremer B, Vogel I, Lüttes J, et al. Surgical possibilities for pancreatic cancer: extended resection. Ann Oncol. 1999; 10 Suppl 4:252-6. [PMID:10436834]
Launois B, Stasik C, Bardaxoglou E, et al. Who benefits from portal vein resection during pancreaticoduodenectomy for pancreatic cancer? World J Surg. 1999; 23:926-9. [PMID:10449822]
Van Geenen RC, Ten Kate FJ, De Wit LT, et al. Segmental resection and wedge excision of the portal or superior mesenteric vein during pancreatoduodenectomy. Surgery. 2001; 129:158-63. [PMID:11174708]
Siriwardana HP, Siriwardena AK. Systematic review of outcome of synchronous portal-superior mesenteric vein resection during pancreatectomy for cancer. Br J Surg. 2006; 93:662-73. [PMID:16703621]
Kaneoka Y, Yamaguchi A, Isogai M. Portal or superior mesenteric vein resection for pancreatic head adenocarcinoma: Prognostic value of the length of venous resection. Surgery. 2009; 145:417-25. [PMID:19303991]
Riediger H, Makowiec F, Fischer E, et al. Postoperative morbidity and long-term survival after pancreaticoduodenectomy with superior mesenterico-portal vein resection. J Gastrointest Surg. 2006; 10:1106-15. [PMID:16966029]
Stitzenberg KB, Watson JC, Roberts A, et al. Survival after pancreatectomy with major arterial resection and reconstruction. Ann Surg Oncol. 2008; 15:1399-406. [PMID:18320285]
Weitz J, Koch M, Friess H, et al. Impact of volume and specialization for cancer surgery. Dig Surg. 2004; 21:253-61.
Koniaris LG, Staveley-OCarroll KF, Zeh HJ, et al. Pancreaticoduodenectomy in the presence of superior mesenteric venous obstruction. J Gastrointest Surg. 2005; 9:915-21. [PMID:16137584]
Dindo D, Demartines N, Clavien PA. Classification of surgical complications: a new proposal with evaluation in a cohort of 6336 patients and results of a survey. Ann Surg. 2004; 240:205-13. [PMID:15273542]
Clavien PA, Barkun J, de Oliveira ML, et al. The Clavien-Dindo classification of surgical complications: five-year experience. Ann Surg. 2009; 250:187-96. [PMID:19638912]
Tucker ON, Rela M. Controversies in the management of borderline resectable proximal pancreatic adenocarcinoma with vascular involvement. HPB Surg. 2008.
Aktekin A, Küçük M, Odabaşi M, et al. The importance of invasion and resection of superior mesenteric and portal veins in adenocarcinoma of the pancreas. Hepatogastroenterology. 2013; 60:1194-8. [PMID:23803382]
Kelly KJ, Winslow E, Kooby D, et al. Vein involvement during pancreaticoduodenectomy: is there a need for redefinition of "borderline resectable disease"? J Gastrointest Surg. 2013; 17:1209-17. [PMID:23620151]
Jain S, Sacchi M, Vrachnos P, et al. Carcinoma of the pancreas with portal vein involvement--our experience with a modified technique of resection. Hepatogastroenterology. 2005; 52:1596-600. [PMID:16201124]
Worni M, Castleberry AW, Clary BM, et al. Concomitant vascular reconstruction during pancreatectomy for malignant disease: a propensity score-adjusted, population-based trend analysis involving 10,206 patients. JAMA Surg. 2013;148:331-8. [PMID:23715922]
Castleberry AW, White RR, De La Fuente SG, et al. The impact of vascular resection on early postoperative outcomes after pancreaticoduodenectomy: an analysis of the American College of Surgeons National Surgical Quality Improvement Program database. Ann Surg Oncol. 2012; 19:4068-77. [PMID:22932857]
Ouaissi M, Hubert C, Verhelst R, et al. Vascular reconstruction during pancreatoduodenectomy for ductal adenocarcinoma of the pancreas improves resectability but does not achieve cure. World J Surg. 2010; 34:2648-61. [PMID:20607257]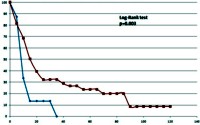 How to Cite
Hamidian JahromiA., JafarimehrE., DabbousH., ChuQ., D'AgostinoH., ShiR., WellmanG., ZibariG., & Shokouh-AmiriH. (2014). Curative Resection of Pancreatic Adenocarcinoma with Major Venous Resection/Repair is Safe Procedure but Will not Improve Survival. JOP. Journal of the Pancreas, 15(5), 433-441. https://doi.org/10.6092/1590-8577/2430
Section
ORIGINAL ARTICLES
Copyright (c) 2014 Alireza Hamidian Jahromi, Elnaz Jafarimehr, Hany M Dabbous, Quyen Chu, Horacio D'Agostino, Runhua Shi, Gregory P Wellman, Gazi B Zibari, Hosein Shokouh-Amiri
This work is licensed under a Creative Commons Attribution 4.0 International License.
As a member of Publisher International Linking Association, PILA, iMedPub Group's JOP follows the Creative Commons Attribution License and Scholars Open Access publishing policies. Journal of the Pancreas is the Council Contributor Member of Council of Science Editors (CSE) and following the CSE slogan Education, Ethics, and Evidence for Editors.