Translational Research in Pancreatic Cancer
Alexios S Strimpakos

Oncology Unit, Third Department of Medicine, University of Athens, Sotiria General Hospital. Athens

Kostas N Syrigos

Oncology Unit, Third Department of Medicine, University of Athens, Sotiria General Hospital. Athens

Muhammad Wasif Saif

Columbia University College of Physicians and Surgeons and New York Presbyterian Hospital. New York, NY, USA
Keywords:
erlotinib, gemcitabine, Molecular Targeted Therapy, Pancreatic Neoplasms, Radiation-Sensitizing Agents
Abstract
The high mortality rate of pancreatic cancer places this uncommon malignancy quite high as a cause of cancer related deaths. Compared to other solid tumors, there is a lag in the development of new effective drugs and the actual clinical benefit remains poor over the last decade or so. The lack of therapeutic options necessitates the invention of the important molecules playing role in pancreatic carcinogenesis and the development of specific targeted therapies. Treatment advances have to be proven first in the bench before applying them at the bedside, thus why translational research is so needed. At the 2011 American Society of Clinical Oncology (ASCO) Gastrointestinal Cancers Symposium, preclinical evidence was presented regarding the efficacy of C4 compound against focal adhesion kinase (FAK) (Abstract #214), the role of the cyclooxygenase-2 (COX-2) inhibitor apricoxib in enhancing the efficacy of gemcitabine and erlotinib (Abstract #227) and the role of curcumin and ABT-888 (a poly-ADP ribose polymerase (PARP) inhibitor) as potent radiosensitizers (Abstracts #222 and #203). Interestingly, the invention of a novel monoclonal antibody (ensituximab) against the mucin epitope NPC-1Cin pancreatic and colon cancer cell lines exhibited notable antibody-dependent cellular cytotoxicity (Abstract #235). Finally, enhanced selective targeting of pancreatic tumors  was achieved by combining antibody-drug conjugates (ADC) with radioimmunotherapy (Abstract #206).
Image: Sotiria General Hospital. Athens, Greece.
Downloads
Download data is not yet available.
References
Sultana A, Smith CT, Cunningham D, Starling N, Neoptolemos JP, Ghaneh P. Meta-analyses of chemotherapy for locally advanced and metastatic pancreatic cancer. J Clin Oncol 2007; 25:2607-15. [PMID 17577041]
Strimpakos AS, Saif MW, Syrigos KN. Pancreatic cancer: from molecular pathogenesis to targeted therapy. Cancer Metastasis Rev 2008; 27: 495-522. [PMID 18427734]
Strimpakos AS, Syrigos KN, Saif MW. The molecular targets for the diagnosis and treatment of pancreatic cancer. Gut Liver 2010; 4:433-49. [PMID 21253292]
Ucar DA, Hochwald SN. FAK and Interacting Proteins as Therapeutic Targets in Pancreatic Cancer. Anticancer Agents Med Chem 2011 Jan 14. [PMID 21235432]
Kurenova EV, Liao J, He D, Hunt DL, Chekhau A, Hochwald SN, et al. Effect of a novel FAK inhibitor targeted to the binding site of VEGFR3 on pancreatic cancer proliferation in vitro and in vivo. J Clin Oncol 2011; 29(Suppl. 4):Abstract 214.
Kirane AR. Effect of apricoxib, a novel COX-2 inhibitor, on the efficacy of standard therapy in human pancreatic cancer cell lines in vitro and in vivo. J Clin Oncol 2011; 29(Suppl. 4):Abstract 227.
Sharkey RM, Karacay H, Govindan SV, Moon S, Mostafa A, Goldenberg DM. Effect of combination radioimmunotherapy (RAIT) and chemoimmunotherapy on therapeutic response and toxicity in xenograft models of human pancreatic carcinoma: First experimental studies. J Clin Oncol 2011; 29(Suppl. 4):Abstract 206.
Strimpakos AS, Sharma RA. Curcumin: preventive and therapeutic properties in laboratory studies and clinical trials. Antioxid Redox Signal 2008; 10:511-45. [PMID 18370854]
Tuli R, Surmak A Jr, Herman JM. Effect of diferuloyl methane (curcumin) on radiation-induced inhibition of proliferation and cytotoxicity of pancreatic cancer cells. J Clin Oncol 2011; 29(Suppl. 4):Abstract 222.
Tuli R, Surmak A Jr, Blackford A, Leubner A, Jaffee EM, DeWeese TL, Herman JM. Effect of inhibition of poly-(ADP ribose) polymerase on gemcitabine and radiation-induced cytotoxicity of pancreatic cancer cells. J Clin Oncol 2011; 29(Suppl. 4):Abstract 203.
Diaz LA, Azad NS, Laheru D, Le DT, Devoe CE, Cosgrove D, et al. NPC-1C: A novel, therapeutic antibody to treat pancreas and colorectal cancers. J Clin Oncol 2011; 29(Suppl. 4):Abstract 235.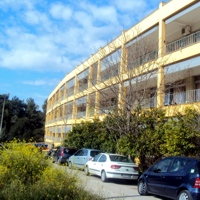 How to Cite
StrimpakosA., SyrigosK., & SaifM. (2011). Translational Research in Pancreatic Cancer. JOP. Journal of the Pancreas, 12(2), 120-122. https://doi.org/10.6092/1590-8577/3337
Section
Highlights from the "2011 ASCO Gastrointestinal Cancers Symposium". San Francisco, CA, USA. January 20-22, 2011
Copyright (c) 2011 Alexios S Strimpakos, Kostas N Syrigos, Muhammad Wasif Saif
This work is licensed under a Creative Commons Attribution 4.0 International License.
As a member of Publisher International Linking Association, PILA, iMedPub Group's JOP follows the Creative Commons Attribution License and Scholars Open Access publishing policies. Journal of the Pancreas is the Council Contributor Member of Council of Science Editors (CSE) and following the CSE slogan Education, Ethics, and Evidence for Editors.