Severe Acute Pancreatitis Due to Tamoxifen-Induced Hypertriglyceridemia with Positive Rechallenge
Jaballah Sakhri

Research Unit 02SP09, Department of Surgery, Farhat Hached Hospital. Sousse, Tunisia

Chaker Ben Salem

Department of Clinical Pharmacology, Faculty of Medicine of Sousse. Sousse, Tunisia

Houssem Harbi

Research Unit 02SP09, Department of Surgery, Farhat Hached Hospital. Sousse, Tunisia

Neila Fathallah

Department of Clinical Pharmacology, Faculty of Medicine of Sousse. Sousse, Tunisia

Rached Ltaief

Research Unit 02SP09, Department of Surgery, Farhat Hached Hospital. Sousse, Tunisia
Keywords:
Hypertriglyceridemia, Pancreatitis, Tamoxifen
Abstract
Context Pancreatitis is a very rare adverse effect of tamoxifen with only six cases of tamoxifen-associated pancreatitis reported in the English literature until now. In these cases, rechallenge with tamoxifen was not carried out. Case report We report a case of recurrent severe acute pancreatitis in a 44-year-old female induced by tamoxifen therapy and review the literature with regards to tamoxifen-associated pancreatitis. Conclusion Clinicians should be aware of the risks of developing severe acute pancreatitis when using tamoxifen therapy. If tamoxifen is suspected as the probable causative agent, rechallenge with this drug should be prohibited.
Image: Farhat Hached Hospital. Sousse, Tunisia.
Downloads
Download data is not yet available.
References
Shapiro CL, Recht A. Side effects of adjuvant treatment of breast cancer. N Engl J Med 2001; 344:1997-2008. [PMID 11430330]
Liu CL, Yang TL. Sequential changes in serum triglyceride levels during adjuvant tamoxifen therapy in breast cancer patients and the effect of dose reduction. Breast Cancer Res Treat 2003; 79:11-6. [PMID 12779077]
Badalov N, Baradarian R, Iswara K, Li J, Steinberg W, Tenner S. Drug-induced acute pancreatitis: an evidence-based review. Clin Gastroenterol Hepatol 2007; 5:648-61. [PMID 17395548]
Balani AR, Grendell JH. Drug-induced pancreatitis: incidence, management and prevention. Drug Saf 2008; 31:823-37. [PMID 18759507]
Ewald N, Hardt PD, Kloer HU. Severe hypertriglyceridemia and pancreatitis: presentation and management. Curr Opin Lipidol 2009; 20:497-504. [PMID 19770656]
Noguchi M, Taniya T, Tajiri K, Miwa K, Miyazaki I, Koshino H, et al. Fatal hyperlipaemia in a case of metastatic breast cancer treated by tamoxifen. Br J Surg 1987; 74:586-7. [PMID 3620865]
Colls BM, George PM. Severe hypertriglyceridaemia and hypercholesterolaemia associated with tamoxifen use. Clin Oncol (R Coll Radiol) 1998; 10:270-1. [PMID 9764383]
Elisaf MS, Nakou K, Liamis G, Pavlidis NA. Tamoxifen-induced severe hypertriglyceridemia and pancreatitis. Ann Oncol 2000; 11:1067-9. [PMID 11038048]
Artac M, Sari R, Altunbas H, Karayalcin U. Asymptomatic acute pancreatitis due to tamoxifen-induced severe hypertriglyceridemia in a patient with diabetes mellitus and breast cancer. J Chemother 2002; 14:309-11. [PMID 12120888]
Lin HH, Hsu CH, Chao YC. Tamoxifen-induced severe acute pancreatitis: a case report. Dig Dis Sci 2004; 49:997-9. [PMID 15309890]
Alagozlu H, Cindoruk M, Unal S. Tamoxifen-induced severe hypertriglyceridaemia and acute pancreatitis. Clin Drug Investig 2006; 26:297-302. [PMID 17163263]
Mallory A, Kern F Jr. Drug-induced pancreatitis: a critical review. Gastroenterology 1980; 78:813-20. [PMID 6986321]
Trivedi CD, Pitchumoni CS. Drug-induced pancreatitis: an update. J Clin Gastroenterol 2005; 39:709-16. [PMID 16082282]
Athyros VG, Giouleme OI, Nikolaidis NL, Vasiliadis TV, Bouloukos VI, Kontopoulos AG, Eugenidis NP. Long-term follow-up of patients with acute hypertriglyceridemia-induced pancreatitis. J Clin Gastroenterol 2002; 34:472-5. [PMID 11907366]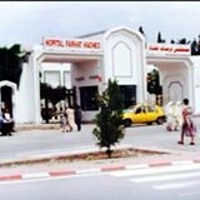 How to Cite
SakhriJ., SalemC., HarbiH., FathallahN., & LtaiefR. (2010). Severe Acute Pancreatitis Due to Tamoxifen-Induced Hypertriglyceridemia with Positive Rechallenge. JOP. Journal of the Pancreas, 11(4), 382-384. https://doi.org/10.6092/1590-8577/3626
Copyright (c) 2010 Jaballah Sakhri, Chaker Ben Salem, Houssem Harbi, Neila Fathallah, Rached Ltaief
This work is licensed under a Creative Commons Attribution 4.0 International License.
As a member of Publisher International Linking Association, PILA, iMedPub Group's JOP follows the Creative Commons Attribution License and Scholars Open Access publishing policies. Journal of the Pancreas is the Council Contributor Member of Council of Science Editors (CSE) and following the CSE slogan Education, Ethics, and Evidence for Editors.