Autoimmune Pancreatitis: A Report from India
Mohd T Noor

Department of Gastroenterology, Postgraduate Institute of Medical Education and Research. Chandigarh, India

Anupam Lal

Department of Radiodiagnosis, Postgraduate Institute of Medical Education and Research. Chandigarh, India

Rakesh Kochhar

Department of Gastroenterology, Postgraduate Institute of Medical Education and Research. Chandigarh, India

Manphool Singhal

Department of Radiodiagnosis, Postgraduate Institute of Medical Education and Research. Chandigarh, India

Gurbakshish S Sidhu

Department of Gastroenterology, Postgraduate Institute of Medical Education and Research. Chandigarh, India

Radhika Srinivasan

Department of Cytology, Postgraduate Institute of Medical Education and Research. Chandigarh, India

Amit Rawat

Department of Pediatrics, Postgraduate Institute of Medical Education and Research. Chandigarh, India

Usha Dutta

Department of Gastroenterology, Postgraduate Institute of Medical Education and Research. Chandigarh, India

Radha K Dhiman

Department of Hepatology, Postgraduate Institute of Medical Education and Research. Chandigarh, India

Yogesh K Chawla

Department of Hepatology, Postgraduate Institute of Medical Education and Research. Chandigarh, India

Kartar Singh

Department of Gastroenterology, Postgraduate Institute of Medical Education and Research. Chandigarh, India
Keywords:
Cholangiopancreatography, Endoscopic Retrograde, Jaundice, Obstructive, Pancreatitis, Serology
Abstract
Context Autoimmune pancreatitis is characterized by immune-mediated inflammation, prominent lymphocytic infiltration and fibrosis of pancreas. It accounts for 4.6-6% of chronic pancreatitis but only a few cases from India have been reported. Objective Evaluation of cases of autoimmune pancreatitis diagnosed between July 2006 and June 2009. Design Retrospective analysis of the clinical records of all patients diagnosed as autoimmune pancreatitis between July 2006 and June 2009. Setting Tertiary care centre, northern India. Main outcome measure Clinical records of all patients with autoimmune pancreatitis were analyzed with respect to their initial diagnosis and treatment, imaging, cytology, serology, presence of other organ involvement and response to treatment. Results The 5 cases of autoimmune pancreatitis included 4 men and one woman ranging in age from 48 to 60 years. The interval between initial consultation and diagnosis ranged from 3 months to 7 years. Symptoms included obstructive jaundice (5/5), abdominal pain (3/5) and weight loss (3/5). In 3 cases a presumptive diagnosis of a pancreatic mass with a biliary stricture was made and, in one patient, the diagnosis of primary sclerosing cholangitis was considered. These four patients had received a biliary stent and it was only on follow-up and review of the repeat CT scan that a diagnosis of autoimmune pancreatitis was suggested. In one patient, a diagnosis of autoimmune pancreatitis was considered in the first instance. Radiologically, all 5 patients showed a bulky pancreas with loss of lobulations. Conclusion In this report from India, we highlight the need for a high index of suspicion in diagnosing autoimmune pancreatitis because it responds dramatically to steroids.
Image: Pancreatic acinar cell cluster with lymphocytes and plasma cells in the background.
Downloads
Download data is not yet available.
References
Kazumori H, Ashizawa N, Moriyama N, Arima N, Hirakawa K, Adachi K, et al. Primary sclerosing pancreatitis and cholangitis. Int J Pancreatol 1998; 24:123-7. [PMID 9816546]
Yoshida K, Toki F, Takeuchi T, Watanabe S, Shiratori K, Hayashi N. Chronic pancreatitis caused by an autoimmune abnormality.Proposal of the concept of autoimmune pancreatitis. Dig Dis Sci 1995; 40:1561-8. [PMID 7628283]
Sarles H, Sarles JC, Muratore R, Guien C. Chronic inflammatory sclerosis of the pancreas--an autonomous pancreatic disease? Am J Dig Dis 1961; 6:688-98. [PMID 13746542]
Sah RP, Pannala R, Chari ST, Sugumar A, Clain JE, Levy MJ, et al. Prevalence, diagnosis, and profile of autoimmune pancreatitis presenting with features of acute or chronic pancreatitis. Clin Gastroenterol Hepatol 2010; 8:91-6. [PMID 19800984]
Chari ST, Smyrk TC, Levy MJ, Topazian MD, Takahashi N, Zhang L, et al. Diagnosis of autoimmune pancreatitis: the Mayo Clinic experience. Clin Gastroenterol Hepatol 2006; 4:1010-6. [PMID 16843735]
Kamisawa T. IgG4-positive plasma cells specifically infiltrate various organs in autoimmune pancreatitis. Pancreas 2004; 29:167-8. [PMID 15257111]
Frulloni L, Lunardi C, Simone R, Dolcino M, Scattolini C, Falconi M, et al. Identification of a novel antibody associated with autoimmune pancreatitis. N Engl J Med 2009; 361:2135-42. [PMID 19940298]
Pearson RK, Longnecker DS, Chari ST, Smyrk TC, Okazaki K, Frulloni L, Cavallini G. Controversies in clinical pancreatology: autoimmune pancreatitis: does it exist? Pancreas 2003; 27:1-13. [PMID 12826899]
Okazaki K, Kawa S, Kamisawa T, Naruse S, Tanaka S, Nishimori I, et al. Clinical diagnostic criteria for autoimmune pancreatitis: revised proposal. J Gastroenterol 2006; 41:626-31. [PMID 16932998]
Otsuki M, Chung JB, Okazaki K, Kim MH, Kamisawa T, Kawa S, et al. Asian diagnostic criteria for autoimmune pancreatitis: consensus of Japan-Korea symposium on autoimmune pancreatitis. J Gastroenterol 2008; 43:403-8. [PMID 18600383]
Ramachandran J, Chacko A, Peter S, Mathews J, Govil S. Autoimmune pancreatitis - An uncommon type of chronic pancreatitis. Indian J Gastroenterol 2004; 23:181-3. [PMID 15599002]
Mancini G, Carbonara A O, Heremsans JF Immunochemical quantitation of antigens by single radial immunodiffusion. Immunochemistry 1965; 2:235-54. [PMID 4956917]
Tabata T, Kamisawa T, Takuma K, Anjiki H, Egawa N, Kurata M, et al. Serum IgG4 concentrations and IgG4 related sclerosing disease. Clin Chim Acta 2009; 408:25-8. [PMID 19580797]
Wreesmann V, van Eijck CH, Naus DC, van Velthuysen ML, Jeekel J, Mooi WJ. Inflammatory pseudotumour (inflammatory myofibroblastic tumour) of the pancreas: a report of six cases associated with obliterative phlebitis. Histopathology 2001; 38:105-10. [PMID 11207823]
Song Y, Liu QD, Zhou NX, Zhang WZ, Wang DJ. Diagnosis and management of autoimmune pancreatitis: experience from China. World J Gastroenterol 2008; 14:601-6. [PMID 18203294]
Alexander S, Bourke MJ, Williams SJ, Bailey A, Gill A, Kench JG. Diagnosis of autoimmune pancreatitis with intraductal biliary biopsy and treatment of stricture with serial placement of multiple biliary stents. Gastrointest Endosc 2008; 68:396-9. [PMID 18279859]
Ooi K, Merrett N. Autoimmune pancreatitis in a patient presenting with obstructive jaundice and pancreatic mass. HPB (Oxford) 2004; 6:126-7. [PMID 18333064]
Wagle PK, Shetty GS, Tampi C. Lymphoplasmacytic sclerosing pancreatitis mimicking pancreatic cancer. Indian J Gastroenterol 2005; 24:86-7. [PMID 15879669]
Kamisawa T, Egawa N, Nakajima H, Tsuruta K, Okamoto A, Kamata N. Clinical difficulties in the differentiation of autoimmune pancreatitis and pancreatic carcinoma. Am J Gastroenterol 2003; 98:2694-9. [PMID 14687819]
Church NI, Pereira SP, Deheragoda MG, Sandanayake N, Amin Z, Lees WR, et al. Autoimmune pancreatitis: clinical and radiological features and objective response to steroid therapy in a UK series. Am J Gastroenterol 2007; 102:2417-25. [PMID 17894845]
Ryu JK, Chung JB, Park SW, Lee JK, Lee KT, Lee WJ, et al. Review of 67 patients with autoimmune pancreatitis in Korea: a multicenter nationwide study. Pancreas 2008; 37:377-85. [PMID 18953249]
Deshpande V, Mino-Kenudson M, Brugge WR, Pitman MB, Fernandez-del Castillo C, Warshaw AL, Lauwers GY. Endoscopic ultrasound guided fine needle aspiration biopsy of autoimmune pancreatitis, diagnostic criteria and pitfalls. Am J Surg Pathol 2005; 29:1464-71. [PMID 16224213]
Chari ST, Takahashi N, Levy MJ, Smyrk TC, Clain JE, Pearson RK, et al. A diagnostic strategy to distinguish autoimmune pancreatitis from pancreatic cancer. Clin Gastroenterol Hepatol 2009; 7:1097-103. [PMID 19410017]
Kawamoto S, Siegelman SS, Hruban RH, Fishman EK. Lymphoplasmacytic sclerosing pancreatitis (autoimmune pancreatitis): evaluation with multidetector CT. Radiographics 2008; 28:157-70. [PMID 18203936]
Sahani DV, Kalva SP, Farrell J, Maher MM, Saini S, Mueller PR, et al. Autoimmune pancreatitis: imaging features. Radiology 2004; 233:345-52. [PMID 15459324]
Takahashi N, Kawashima A, Fletcher JG, Chari ST. Renal involvement in patients with autoimmune pancreatitis: CT and MR imaging findings. Radiology 2007; 242:791-801. [PMID 17229877]
Kim KP, Kim MH, Song MH, Lee SS, Seo DW, Lee SK. Autoimmune chronic pancreatitis. Am J Gastroenterol 2004; 99:1605-16. [PMID 15307882]
Takikawa H, Manabe T. Primary sclerosing cholangitis in Japan-analysis of 192 cases. J Gastroenterol 1997; 32:134-7. [PMID 9058310]
Kubota K, Kato S, Akiyama T, Yoneda M, Fujita K, Ogawa M, et al. Differentiating sclerosing cholangitis caused by autoimmune pancreatitis and primary sclerosing cholangitis according to endoscopic duodenal papillary features. Gastrointest Endosc 2008; 68:1204-8. [PMID 19028233]
Kamisawa T, Takuma K, Anjiki H, Egawa N, Kurata M, Honda G, Tsuruta K. Sclerosing cholangitis associated with autoimmune pancreatitis differs from primary sclerosing cholangitis. World J Gastroenterol 2009; 15:2357-60. [PMID 19452578]
Balakrishnan V, Unnikrishnan AG, Thomas V, Choudhuri G, Veeraraju P, Singh SP, et al. A prospective nationwide study of 1,086 subjects from India. JOP. J Pancreas (Online) 2008; 9:593-600. [PMID 18762690]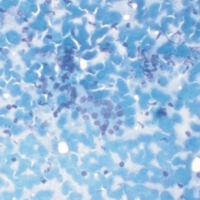 How to Cite
NoorM., LalA., KochharR., SinghalM., SidhuG., SrinivasanR., RawatA., DuttaU., DhimanR., ChawlaY., & SinghK. (2010). Autoimmune Pancreatitis: A Report from India. JOP. Journal of the Pancreas, 11(3), 213-219. https://doi.org/10.6092/1590-8577/3815
Section
ORIGINAL ARTICLES
Copyright (c) 2010 Mohd T Noor, Anupam Lal, Rakesh Kochhar, Manphool Singhal, Gurbakshish S Sidhu, Radhika Srinivasan, Amit Rawat, Usha Dutta, Radha K Dhiman, Yogesh K Chawla, Kartar Singh
This work is licensed under a Creative Commons Attribution 4.0 International License.
As a member of Publisher International Linking Association, PILA, iMedPub Group's JOP follows the Creative Commons Attribution License and Scholars Open Access publishing policies. Journal of the Pancreas is the Council Contributor Member of Council of Science Editors (CSE) and following the CSE slogan Education, Ethics, and Evidence for Editors.