I libri di Subiaco, il commercio della carta e la civiltà appenninica, secoli XIV-XVI.
Augusto Ciuffetti

Università Politecnica delle Marche
Parole chiave:
Paper, paper mills, prototypographies, Apennine economy, proto-industry
Abstract
In the territory of the Apennine ridge between the urban centers of Fabriano and Subiaco from the thirteenth to the fifteenth centuries, a solid civilization is defined, the characteristics of which affect the economy, society and culture. Fabriano is present in the dynamics of this civilization with its paper production, thanks to an innovative technique that allows the center of the Marche to be at the top of a market with an international character. In Subiaco, on the other hand, two printers who fled from Mainz found a typography inside the Benedictine monasteries, where, in the second half of the fifteenth century, the first Italian printed book was created, with the technique of movable type. The paper support used for these volumes comes from the main Fabriano paper mills.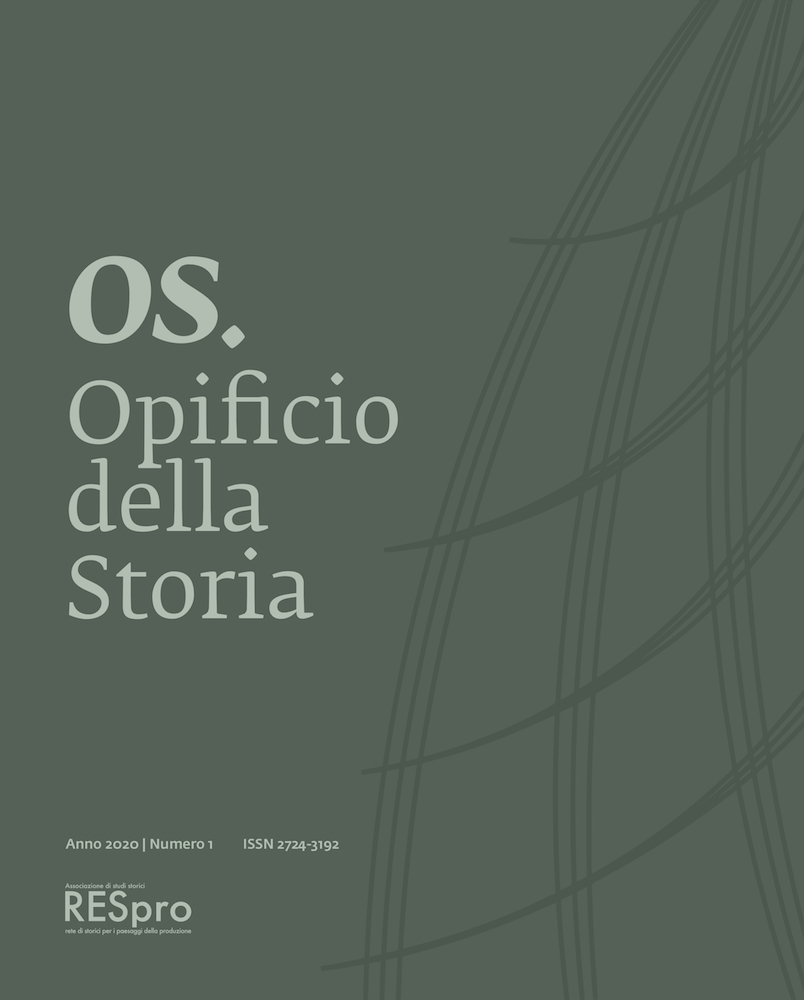 Come citare
Ciuffetti, A. (2020). I libri di Subiaco, il commercio della carta e la civiltà appenninica, secoli XIV-XVI. Opificio Della Storia, (1), 22-31. https://doi.org/10.6092/2724-3192/7111