Un' economia collettiva agro-silvo-pastorale nel lungo periodo:
il caso della Magnifica Comunità di Fiemme
Tommaso Dossi

Archivio storico della Magnifica Comunità di Fiemme
Parole chiave:
public goods, forest economics, history of the Alps, South Tyrol, the Magnificent Community of Fiemme
Abstract
In the last several years the concept of public goods has become more and more prominent in both economics and economic history. Already seven centuries before the introduction of the Law on the Civic Uses in 1927, the Valle di Fiemme (Eastern Trentino) was the cradle of a Community of eleven regole (villages), whose elected representatives managed over 20.000 hectares of the surrounding Alpine pasture, meadows and forest, on behalf of the vicini (inhabitants).
The aim of this contribution is to investigate how the so-called Magnificient Community of Fiemme has successfully managed the public goods, in particular the woodlands. Thanks to farsighted statutory decisions, economic and forest sector's protectionism, and the specificity of the institutional rights, the Community has been able to enhance its resources and to turn the trade in timber into one of the most profitable economic activities in the South Tyrol region.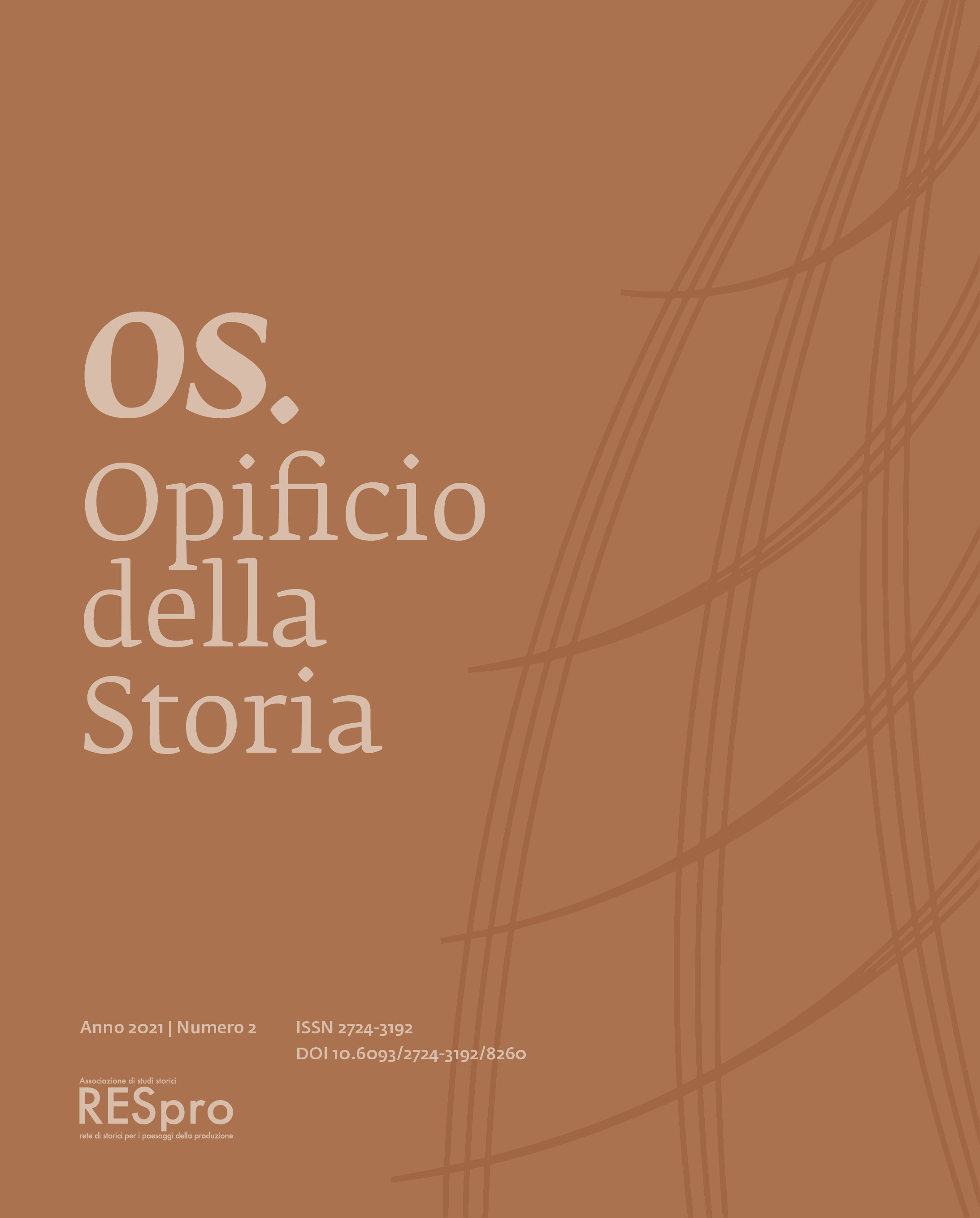 Come citare
DossiT. (2021). Un' economia collettiva agro-silvo-pastorale nel lungo periodo:. OS. Opificio Della Storia, 2(2), 34-43. https://doi.org/10.6093/2724-3192/8251