«L'adattamento della razza umana ad un nuovo modo di esistenza». Note su The Good Society di Walter Lippmann
Alessandro Simoncini

Università per stranieri di Perugia
Abstract
During the Colloque Lippmann (1938), Louis Rougier considered The Good Society by Walter Lippmann as the book through which to rethink the theoretical foundation of the liberal doctrine. This paper aims to show the elitist conception of the people's
government and the idea of the regulation of lives through the principle of
competition, both contained in the above-mentioned book. This kind of research is
particularly useful to broaden the genealogy of contemporary neoliberalism.
Downloads
Download data is not yet available.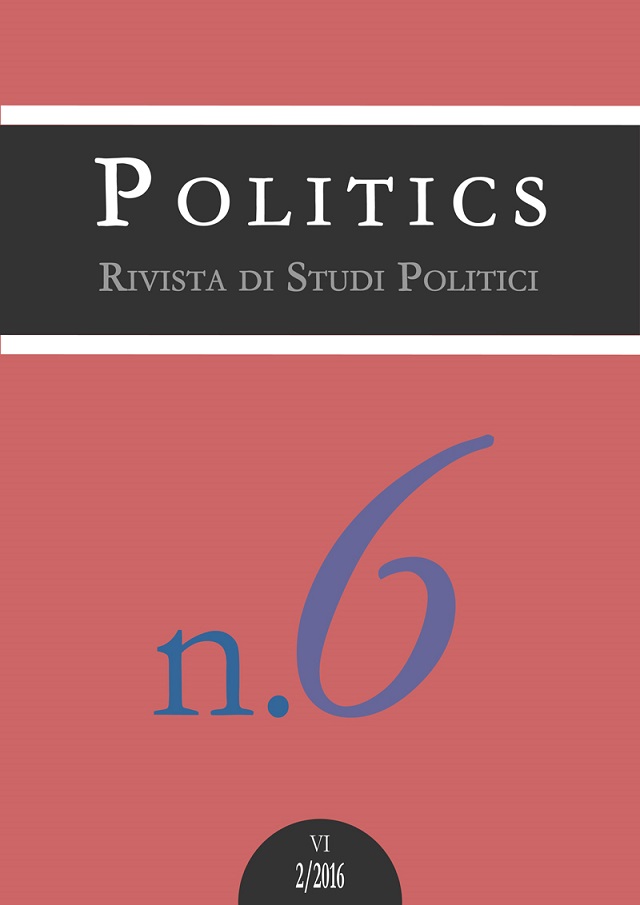 Copyright (c) 2017 Alessandro Simoncini
This work is licensed under a Creative Commons Attribution-NonCommercial-ShareAlike 4.0 International License.
In conformità col Public Knowledge Project, la rivista accoglie l'uso di una licenza CREATIVE COMMONS license CC Attribuzione - Non commerciale - Condividi allo stesso modo 4.0
http://creativecommons.org/licenses/by-nc-sa/4.0