Walkability of School Surroundings and its Impact on Pedestrian Behaviour
Lina Shbeeb

Faculty of Engineering, Al-Ahliyya Amman University

Wael Awad

Faculty of Engineering, Al-Ahliyya Amman University
Keywords:
Transportation safety, Landuse safety, Students walking, School routes, Walking behaviour
Abstract
Pedestrian accident is a serious problem in Jordan. It is believedthat walking environment is a contributory factor. This study looks intopedestrian environment in schools' vicinity. Seventeen schools were selectedand 231 students were followed from school to home. Results showed that 15% ofobserved subjects were involved in conflicts. Average walking time is 17 minutes;almost half of this time is spent either by walking on street or crossing. Femalesare involved in less conflict and they spend less time in traffic. Drivers givepriority to pedestrian in one-thirds of all observed crossing with preferenceto males.
Downloads
Download data is not yet available.
References
Amundsen, F.; Hyden C. (1977), "The Swedish traffic conflict technique". Proceedings of First Workshop on Traffic Conflicts, Institute of Transport Economics, Oslo, 1-5.
Andersen, L.B.; Lawlor, D.A.; Cooper A.R.; Froberg, K.; Anderssen S.A. (2009), "Physical fitness in relation to transport to school in adolescents: the Danish youth and sports study", Scandinavian journal of medicine & science in sports 19(3), 406-411.
Blue, J.; Reed Gibby,A.; Ferrara, T.C. (2001), Traffic Operations Program, and California State University, Chico.
California Public Works Studies Program. Final Report, Evaluation of Pedestrian Safety Policies and Practices on California State Highways. California Department of Transportation, Traffic Operations Program.
Cheng, EY-C. (1991), "Pedestrian Accidents in Utah", Transportation Research Record, 1325.
Committee on injury, violence, and poison prevention of American Academy of Pediatrics (2009), "Policy Statement - Pedestrian Safety", Pediatrics, 124, 802–812.
Cooper, A.R.; Wedderkopp, N.; Wang, H.A.N.;Andersen L.B.; Froberg, K.; Page, A.S. (2006), "Active travel to school and cardiovascular fitness in Danish children and adolescents", Medicine and science in sports and exercise 38(10), 1724.
Huang, S. N., J. K. Yang, and F. Eklund. (2006). Analysis of Car-Pedestrian Impact Scenarios for the Evaluation of a Pedestrian Sensor System Based on the Accident Data from Sweden. Bundesanstalt für Straßenwesen. Die Reihe: 136.
International Road Traffic and Accident Database (IRTAD), Available at: http:www.irtad.net/.
Jordan, G. (1998), "Child pedestrian-car crashes near schools are a small percentage of total child pedestrian crashes in Philadelphia", Transportation Research Record: Journal of the Transportation Research Board 1636(1), 132-137.
JTI-Jordan Traffic Institute; PSD-Public security Directorate(2010), Traffic accidents in Jordan, Annual Report, Jordan Traffic Institute.
Kupferberg‐Ben David, N.; Rice R.G. (1994), "The role of the physical environment in child pedestrian accidents", Journal of advanced transportation, 28(2), 171-187.
McDonald, N.C. (2007), "Active transportation to school: trends among US schoolchildren, 1969–2001", American journal of preventive medicine, 32(6), 509-516.
Moudon, A.V.; Chanam L. (2003), "Walking and bicycling: an evaluation of environmental audit instruments", American Journal of Health Promotion, 18(1), 21-37.
Naci, H.; Chisholm, D.; Baker, T.D. (2009), "Distribution of road traffic deaths by road user group: a global comparison", Injury prevention, 15(1), 55-59.
Organisation for Economic Co-operation and Development (OECD) (2011), Education at a Glance, Available at: www.oecd.org/edu/eag2011.
Rosenberg, D.E.; Sallis, J.F.; Conway, T.L.; Cain, K.L.; McKenzie, T.L. (2006), "Active transportation to school over 2 years in relation to weight status and physical activity", Obesity, 14(10), 1771-1776.
Schatz, G.W.; Cardenas, L.; Williams, C. (2009), "Safe Routes to Schools in El Paso, Texas". ITE 2009 Annual Meeting and Exhibit.
Shbeeb, L.I.; Awad, W. (2012), "Evaluation of School Zone Improvement Scheme", 6th Traffic Safety Conference, Amman, Jordan, November 19-20/2012, Jordan Traffic Institute.
Shbeeb, L.I.; Awad, W.; Suliman, H.M.R.; Saleem, J. (2004), "Under Reporting of Road Traffic Accidents in Jordan", Conference proceedings, Jordan International Conference on Sustainable Development of Transportation Systems, Amman, Jordan, April 12-15.
Shbeeb, L.I.; Mujahed, J. (2002), "A study into Pedestrian Safety Problem in Jordan", Extra ICTCT workshop Vancouver Canada.
Voss, C.; Sandercock, G. (2010), "Aerobic fitness and mode of travel to school in English schoolchildren", Med Sci Sports Exerc, 42(2), 281-287.
VTPI-Victoria Transport Policy Institute (2012), Transport Demand Management Encyclopedia.
Westdijk, E.C. (2001), "Designing a safe residential environment for children", International Conference: Traffic Safety on Three Continents, no. VTI Konferens 18A.
World Health Organization (2009), Global status report on road safety: time for action, Geneve.
Zegeer, C.V.; Bushell, M. (2012), "Pedestrian crash trends and potential countermeasures from around the world". Accident Analysis & Prevention, 44(1), 3-11.
Zhu, X.; Lee, C. (2008), "Walkability and safety around elementary schools", American journal of preventive medicine, 34(4), 282-290.
Zhu, X.; Lee, C. (2009), "Correlates of walking to school and implications for public policies: survey results from parents of elementary school children in Austin, Texas", Journal of Public Health Policy, S177-S202.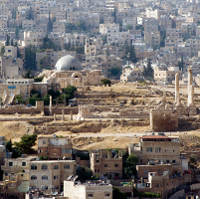 How to Cite
ShbeebL., & AwadW. (2013). Walkability of School Surroundings and its Impact on Pedestrian Behaviour. TeMA - Journal of Land Use, Mobility and Environment, 6(2), 171-188. https://doi.org/10.6092/1970-9870/1608
Section
LUME (Land Use, Mobility and Environment)
Copyright (c) 2014 Tema. Journal of Land Use, Mobility and Environment
This work is licensed under a Creative Commons Attribution 4.0 International License.
Authors who publish in this journal agree to the following:
1. Authors retain the rights to their work and give in to the journal the right of first publication of the work simultaneously licensed under a Creative Commons License - Attribution that allows others to share the work indicating the authorship and the initial publication in this journal.
2. Authors can adhere to other agreements of non-exclusive license for the distribution of the published version of the work (ex. To deposit it in an institutional repository or to publish it in a monography), provided to indicate that the document was first published in this journal.

3. Authors can distribute their work online (ex. In institutional repositories or in their website) prior to and during the submission process, as it can lead to productive exchanges and it can increase the quotations of the published work (See The Effect of Open Access)