Energy And Environment in Urban Regeneration. Studies for a Method of Analysis of Urban Periphery
Paolo De Pascali

University of Rome, PDTA Department of Planning, Design, Technology of Architecture

Valentina Alberti

University of Rome, PDTA Department of Planning, Design, Technology of Architecture

Daniela De Ioris

University of Rome, PDTA Department of Planning, Design, Technology of Architecture

Michele Reginaldi

University of Rome, PDTA Department of Planning, Design, Technology of Architecture
Keywords:
Urban rehabilitation and renewal, Mapping urban environment, Urban Heat Island, Urban comfort
Abstract
Despite planning of urban regeneration has been theorized from several decades, today activating concrete programs encounters major difficulties. Moreover, the structural nature of economic crisis and the operators tendency to maintaining obsolete models of urban transformation certainly do not help to overcome the stalemate.
The article argues, however, that this framework appears to evolve under the influence of some external factors that bring to the fore the importance of the energy - environmental components in the renewal of the existing city.
This address, focused on the concept of urban environment, seems to identify new principles of economic environmental sustainability of the city that converge towards social models of smart community and urban models of smart city.
The article then describes the research in progress regarding an operative method to define explicit and replicable bases of the urban environment concept to be considered in plans of urban renewal. Main fields of observation and measurement are "urban comfort" and "anthropogenic load (pollution)". An experimental application of the analysis is developed on the eastern area of Rome. Finally, the paper offers specific lines for the research development.
Downloads
Download data is not yet available.
References
Brown L. R. (2002), "Urbanistica e obesità", in Eco-economy. Una nuova economia per la terra, pagg. 240-254, Editori Riuniti.
Campos Venuti G. (1987), La terza generazione dell'urbanistica, Franco Angeli.
Commissione delle Comunità Europee (2005), Comunicazione della Commissione al Consiglio, al Parlamento Europeo relativa ad una Strategia tematica sull'ambiente urbano, COM (2005) 718, (available on: http://eur-lex.europa.eu/ smartapi/cgi/sga_doc?smartapi!celexplus!prod!DocNumber&lg=it&type_doc=COMfinal&an_doc=2005&nu_doc=718).
Commissione Europea (2011), Comunicazione della Commissione al Parlamento Europeo, al Consiglio, al Comitato economico e sociale europeo e al Comitato delle Regioni. Tabella di marcia verso un'Europa efficiente nell'impiego delle risorse, COM (2011) 571 (available on: http://eur-lex.europa.eu/LexUriServ/LexUriServ.do?uri=COM:2011: 0571:FIN:IT:PDF).
De Pascali, P. (2008), Città ed energia. La valenza energetica dell'organizzazione insediativa, Franco Angeli, Milano.
De Pascali, P., Alberti, V., De Ioris, D., Di Pasqua, G., Reginaldi, M. (2013),Temi di sostenibilità eco-energetica per la riqualificazione urbana, Franco Angeli, Milano.
De Pascali, P., Biscotto, E., De Ioris, D., Di Pasqua, G., Reginaldi, M. (2012), La dimensione dell'energia nella pianificazione del territorio, Orienta Edizioni, Roma.
Droege, P. (2008), La città rinnovabile. Guida completa ad una rivoluzione urbana, Edizioni Ambiente, Milano.
Dunham, J.E., Williamson, J. (2009), Retrofitting suburbia, Urban design solutions for redesigning suburbs, John Wiley & Sons,Inc.
ECORYS SCS Group (2011), FWC Sector Competitiveness Stidies N. B1/ENTR/06/054 - Sustanable Competitiveness of the Construction Sector. Final Report, The Netherlands (available on: http://ec.europa.eu/enterprise/sectors/ construction/studies/sustainable-competitiveness_en.htm).
European Environment Agency (2012), Urban adaptation to climate change in Europe. Challenges and opportunities for cities together with supportive national and European policies, EEA, Copenhagen (available on: http://www.eea.europa.eu/publications/urban-adaptation-to-climate-change/at_download/file).
European Parliament (2014), Mapping Smart Cities in the Eu (available on: http://www.europarl.europa.eu/RegData/ etudes/etudes/join/2014/507480/IPOL-ITRE_ET%282014%29507480_EN.pdf).
Farr, D. (2008), Sustainable Urbanism: Urban Design with Nature, John Wiley & Sons.
Mazza, l. (1997), Trasformazioni del piano, Franco Angeli, Milano.
Oke, T.R. (2006), Boundary layer climates, Routledge Taylor & Francis Group, II edition printed.
Rogora, A., Alessi, V. (a cura di) (2005), Il comfort ambientale negli spazi aperti, Edicom Edizioni.
Ratti, C. (2013), Smart City, Smart Citizen (Meet the Media Guru), Egea, Milano.
Sferra, A. S. (2013), Obiettivo "quasi zero". Un percorso verso la sostenibilità ambientale, Franco Angeli, Milano.
Thwaites, K., Porta, S., Romice, O., Greaves, M. (2007), Urban sustainability through environmental design, Routledge Taylor & Francis Group.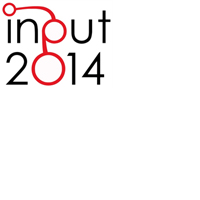 How to Cite
De PascaliP., AlbertiV., De IorisD., & ReginaldiM. (2014). Energy And Environment in Urban Regeneration. Studies for a Method of Analysis of Urban Periphery. TeMA - Journal of Land Use, Mobility and Environment. https://doi.org/10.6092/1970-9870/2481
Copyright (c) 2014 Tema. Journal of Land Use, Mobility and Environment
This work is licensed under a Creative Commons Attribution 4.0 International License.
Authors who publish in this journal agree to the following:
1. Authors retain the rights to their work and give in to the journal the right of first publication of the work simultaneously licensed under a Creative Commons License - Attribution that allows others to share the work indicating the authorship and the initial publication in this journal.
2. Authors can adhere to other agreements of non-exclusive license for the distribution of the published version of the work (ex. To deposit it in an institutional repository or to publish it in a monography), provided to indicate that the document was first published in this journal.

3. Authors can distribute their work online (ex. In institutional repositories or in their website) prior to and during the submission process, as it can lead to productive exchanges and it can increase the quotations of the published work (See The Effect of Open Access)