Learning and Sharing Technology in Informal Contexts. A Multiagent-Based Ontological Approach
Dino Borri

Politecnico di Bari

Domenico Camarda

Politecnico di Bari

Laura Grassini

Politecnico di Bari

Mauro Patano

Politecnico di Bari
Keywords:
Water resource, Technological memory, Learning architecture, Semantic navigation, Ontological indexing
Abstract
An increasing debate is growing today, in both academic and research-in-action contexts, about the roles of new and traditional technologies in raising knowledge of agents involved, as well as in boosting an effective development of communities. The last century has been largely dominated by capital-intensive technologies, impacting large and populated areas. From the late 1990s up to the present days, due to social, financial, environmental concerns, new low-impact, local-born, little to medium-scale experiences have been challenging large technologies, with interesting results. The importance of such experiences seems to lay on the abilities and knowledge of local populations, which are quite difficult to emerge as formal methodologies and attain recognizable levels of generalization and sharing. Yet the effectiveness of local-based technologies is being increasingly documented, often succeeding in cases where more formal technologies had previously failed. The EU-funded ANTINOMOS project has largely dealt with local-community knowledge enhancing and managing in the water sector management, aiming at creating a real learning environment for the sharing and the active generation of knowledge through mutual synergies. In this paper, the above subject is discussed and carried out with a cross-disciplinary, cross-scale, multi-agent approach, considering the different forms of local knowledge and language involved.
Downloads
Download data is not yet available.
References
Abraham, A. Grosan, C. (2008), "Engineering evolutionary intelligent systems: Methodologies, architectures and reviews", Studies in Computational Intelligence, 82, 1-22.
Baviskar, A. (1997), In the Belly of the River. Tribal Conflicts over Development in the Narmada Valley, Delhi, Oxford University Press.
Bijker, W.E. (1997), Of Bicycles, Bakelites and Bulbs: Towards a Theory of Sociotechnical Change, Cambridge MA, The MIT Press.
Borri, D., Camarda, D., De Liddo, A. (2004), "Envisioning environmental futures: Multi-agent knowledge generation, frame problem, cognitive mapping", Lecture Notes in Computer Science, 3190, 230-237.
Borri, D., Camarda, D., Grassini, L. (2005), "Complex knowledge in the environmental domain: Building intelligent architectures for water management", Lecture Notes in Computer Science, 3533, 762-772.
Borri, D., Camarda, D., Grassini, L. (2006a), "Distributed knowledge in environmental planning: Hybrid IT-based approaches in scenario-building contexts", Group Decision and Negotiation, 6, 557-580.
Borri, D., Camarda, D., Grassini, L., Kloster, K., Torregrosa, M.L. Vera, J. (2010a), "Planning for common goods: Cognitive frames, technology and memory in water management", Paper presented at the The International Conference on Organizational Learning, Knowledge and Capabilities (OLKC 2010), Boston MA, Northeastern University, June 3-6.
Borri, D., Celino, A., Concilio, G. Deliddo, A. (2006b), "Structuring short-term organizational memories by argumentation-based transient scenarios". Paper presented at the 17th International Workshop on Database and Expert Systems Applications, Washington, DC, USA.
Borri, D., Grassini, L. Starkl, M. (2010b), "Technological innovations and decision making changes in the water sector: Experiences from India", Paper presented at the The II International Conference on Water Values and Rights, Palestine Academy for Science and Technology, Ramallah, Palestine, April 13-15, 2009.
Braun, B., Castree, N. (1998), "The construction of nature and the nature of construction: Analytical and political tools for building survivable futures", in Braun, B. and Castree, N. (eds.), Remaking Reality. Nature at the Millennium, Routledge, London, 3-42.
Dennett, D. (1995), Darwin's Dangerous Idea: Evolution and the Meanings of Life, New York, Simon & Schuster.
Drucker, P.F. (ed.) (1999), Management Challenges of the 21st Century. New York, Harper Business.
Ebersbach, A., Glaser, M., Heigl, R. Warta, A. (2008), Wiki: Web Collaboration, Berlin, Springer.
Escobar, A. (1995), Encountering Development: The Making and Unmaking of the Third World, Princeton, Princeton University Press.
Escobar, A. (1996), "Constructing nature: elements for a post-structural political ecology", in Peet, R. and Watts, M. (eds.), Liberation Ecologies. Environment, Development, Social Movements, Routledge, London, 46-68.
Forester, J. (1988), Planning in the Face of Power, Berkeley CA, University of California Press.
Forester, J. (1999), The Deliberative Practitioner: Encouraging Participatory Planning Processes, Cambridge MA, MIT Press.
Gerner, J., Naramore, E., Owens, M. (2006), Professional LAMP: Linux, Apache, MySQL, and PHP Web development, New Jersey, Wiley & Sons.
Greenwald, B.C., Stiglitz, J.E. (1986), "Externalities in economies with imperfect information and incomplete markets", The Quarterly Journal of Economics, 101(2), 229-264.
Greenwald, B.C. Stiglitz, J.E. (1990), "Asymmetric information and the new theory of the firm: Financial constraints and risk behavior", American Economic Review, 80(2), 160-165.
Gruber, T.R. (1993), "A translation approach to portable ontology specifications", Knowledge Acquisition, 5(2), 199-220.
Guha, R. (2000), Environmentalism. A Global History, New York, Longman.
Khakee, A., Barbanente, A., Camarda, D., Puglisi, M. (2002), "With or without? Comparative study of preparing participatory scenarios using computer-aided and traditional brainstorming", Journal of Future Research, 6, 45-64.
Khaled, M.H., Mohamed, S.K. (2004), "Efficient phrase-based document indexing for web document clustering", IEEE Transactions on Knowledge and Data Engineering, 16, 1279-1296.
King, P., Munson, E.V. (eds.) (2004), Digital Documents: Systems and Principles. Berlin, Springer Verlag.
Kloppenburg, J. (1991), "Social theory and the de/reconstruction of agricultural science: Local knowledge for an alternative agriculture", Rural Sociology, 56, 519-548.
Latour, B. (1987), Science in Action: How to Follow Scientists and Engineers through Society, Milton Keynes, Open University Press.
Levesque, H., Pirri, F., Reiter, R. (1998), "Foundations for the situation calculus", Electronic Transactions on Artificial Intelligence, 2(3-4), 159-178.
McCully, P. (1996), Silenced Rivers: The Ecology and Politics of Large Dams, London, Zed Books.
Millar, J., Curtis, A. (1999), "Challenging the boundaries of local and scientific knowledge in Australia: Opportunities for social learning in managing temperate upland pastures", Agriculture and Human Values, 16, 389-399.
Minsky, M.L. (1987), The Society of Mind, New York, Simon & Schuster.
Nonaka, I. (1999), "The dynamics of knowledge creation", in Ruggles, R., Holtshouse, D. (eds.), The Knowledge Advantage, Ernst and Young, Dover.
Peet, R., Watts, M. (eds.) (1996), Liberation Ecologies. Environment, Development, Social Movements. London, Routledge.
Postel, S. (1998), Pillars of Sand: Can Irrigation Miracle Last?, New York, Norton.
Shanahan, M. (1997), Solving the Frame Problem, Cambridge, MIT Press.
Torregrosa Armentia, M.L., Castro, J.E., Allen, A., Gómez González Cosío, R., Vera, J. Kloster, K. (2006), Institutional Development and Political Processes, Baseline Document for the Cross-Cutting Perspective 2, Mexico City, National Water Commission.
Unver, O.I.H. (1997), "South-eastern Anatolian Project (GAP)", Water Resource Development, 13(4), 453-483.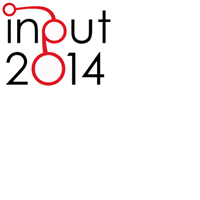 How to Cite
BorriD., CamardaD., GrassiniL., & PatanoM. (2014). Learning and Sharing Technology in Informal Contexts. A Multiagent-Based Ontological Approach. TeMA - Journal of Land Use, Mobility and Environment. https://doi.org/10.6092/1970-9870/2542
Copyright (c) 2014 Tema. Journal of Land Use, Mobility and Environment
This work is licensed under a Creative Commons Attribution 4.0 International License.
Authors who publish in this journal agree to the following:
1. Authors retain the rights to their work and give in to the journal the right of first publication of the work simultaneously licensed under a Creative Commons License - Attribution that allows others to share the work indicating the authorship and the initial publication in this journal.
2. Authors can adhere to other agreements of non-exclusive license for the distribution of the published version of the work (ex. To deposit it in an institutional repository or to publish it in a monography), provided to indicate that the document was first published in this journal.

3. Authors can distribute their work online (ex. In institutional repositories or in their website) prior to and during the submission process, as it can lead to productive exchanges and it can increase the quotations of the published work (See The Effect of Open Access)