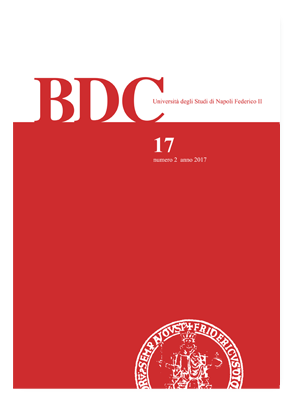 The previous number of BDC once again dealt with the circular economy model already discussed during the last years, starting from the Japanese experience (BDC 2013, vol.13, no.1) as well as with the circular city model that has been defined as physical-spatial-territorial transposition of the first circular economy model.
It should be noted that both these organizational models correspond to a specific historical-cultural landscape: they shape/re-shape the landscape. But the issue of the "active" role of cultural heritage/landscape in promoting the circular model has not been introduced yet.
With the HORIZON 2020 "CLIC" project, funded by the European Commission (for around 5 million euros), cultural heritage/landscape has been explicitly considered as a generator of resilience, sustainability and inclusion and thus incorporated in the circular city model. The overarching goal of CLIC trans-disciplinary research project is to identify evaluation tools to test, implement, validate and share innovative "circular" financing, business and governance models for systemic adaptive reuse of cultural heritage and landscape, demonstrating the economic, social, environmental convenience, in terms of economic, cultural and environmental wealth.
Fascicolo completo