Bizarre marriages: Weddings as a form of legitimization of intimate relations with non-human agents
Jan Stasieńko

Università degli Studi di Napoli Federico II
Parole chiave:
posthuman weddings, objectum sexuals, non-human intimacies
Abstract
L'articolo presenta il caso di un matrimonio tra l'utente di una Nintendo DS, Sal9000, e un personaggio del videogame Love Plus, Nene Anegasaki, come esempio della più ampia pratica di far sposare oggetti materiali e immateriali che caratterizza la community Objectum Sexuals. Il testo analizza le forme di intimità e i codici di comunicazione che si creano tra umani e oggetti e presenta pratiche pseudo-legali di matrimonio come manifesti dell'apertura alla relazionità postumana.
Downloads
Download data is not yet available.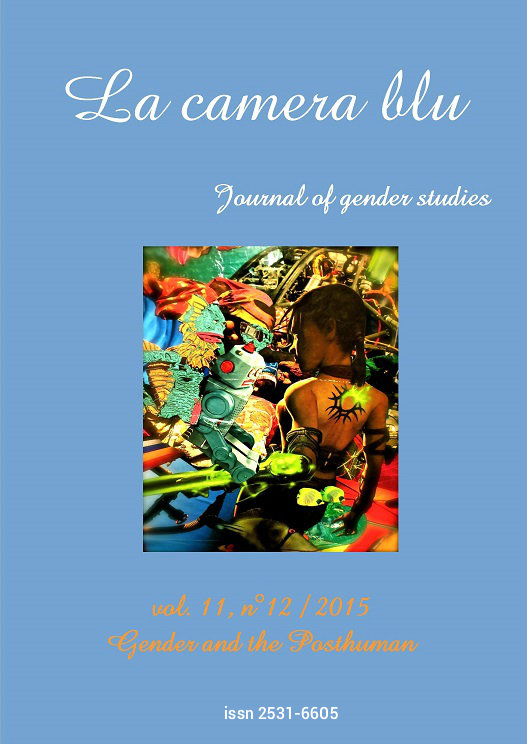 Come citare
StasieńkoJ. (2015). Bizarre marriages: Weddings as a form of legitimization of intimate relations with non-human agents. La Camera Blu. Rivista Di Studi Di Genere, 11(12). https://doi.org/10.6092/1827-9198/3669
Copyright (c) 2015 La camera blu. Rivista di studi di genere
This work is licensed under a Creative Commons Attribution 4.0 International License.
Questa opera è distribuita con
licenza Creative Commons Attribuzione - Non opere derivate 4.0 Unported
.