Ultimo fascicolo
V. 5 (2021): Global Maradona: man, athlete, celebrity, idol, hero, myth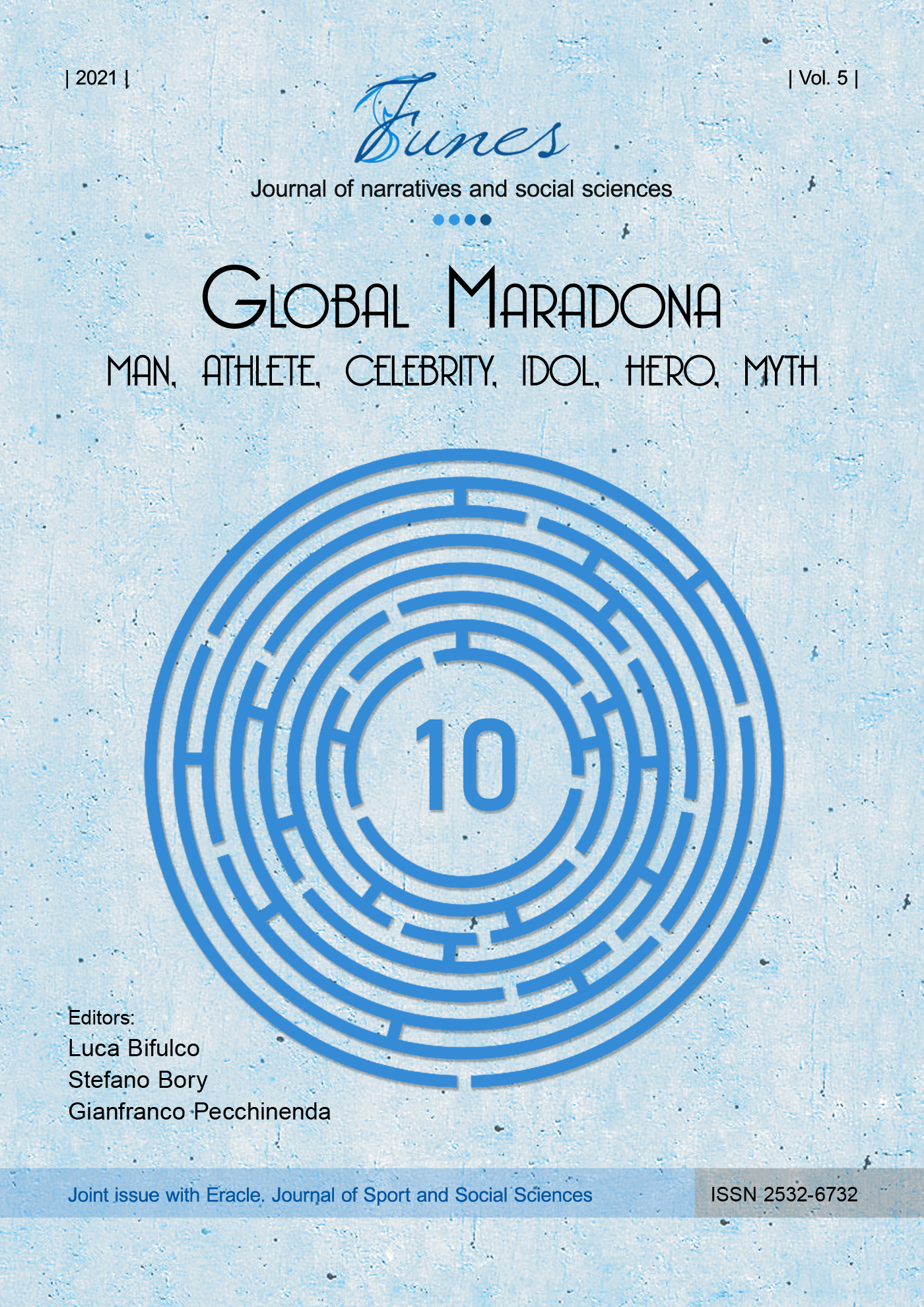 The FUNES and ERACLE journals joint special issue aims to investigate, along a comparative spectrum, the global and local extent of the Maradona phenomenon.
It is hard to find, in the champions pantheon of the sport history, a person who has experienced the same public consideration as the one for Diego Armando Maradona. Always on the stage, always drawing everyone's attention, never an ordinary man.
If both in Argentina and in Naples the "pibe de oro" has easily become a significant icon of popular culture and tradition, on an international scale the resonance of his figure and the planetary roar generated by his death, lead us to reflect upon a global cultural phenomenon full of facets, interpretations and multiple considerations.
Fascicolo completo
Visualizza tutti i numeri