Risk Determination for Pancreatic Cancer
Maria I Toki

Oncology Unit, 3rd Department of Medicine, National and Kapodistrian University of Athens, Medical School, Sotiria General Hospital. Athens, Greece

Konstantinos N Syrigos

Oncology Unit, 3rd Department of Medicine, National and Kapodistrian University of Athens, Medical School, Sotiria General Hospital. Athens, Greece

Muhammad Wasif Saif

Department of Medicine and Cancer Center, Tufts Medical Center. Boston, MA, USA
Keywords:
Hydroxymethylglutaryl-CoA Reductase Inhibitors, Pancreatic Neoplasms, Risk Factors, Smoking
Abstract
Pancreatic cancer represents one of the leading causes of cancer related deaths worldwide and constitutes a major public health problem. Despite the advances in diagnosis and treatment, the overall five-year survival remains low, thus leading the focus of medical research towards the identification and modification of potential risk factors. This year, in ASCO Annual Meeting two interesting studies were presented. Ghani et al. (abstract #e15183) sought to investigate the effect of smoking on chemotherapy response in patients with metastatic pancreatic cancer, while Walker et al. (abstract #4117) presented the results of their study regarding the effect of statin use in the prevention of pancreatic cancer. Both studies concluded to useful results that along with the existing literature may further stimulate medical research towards better recognition of risk factors and the application of this knowledge in the clinical practice.
Image: Pancreatic cancer cells.
From Wellcome Images (Author: Anne Weston, LRI, CRUK). http://wellcomeimages.org
Downloads
Download data is not yet available.
References
Parkin DM, Bray F, Ferlay J, Pisani P. Global cancer statistics, 2002. CA: a cancer journal for clinicians 2005; 55(2): 74-108. [PMID:15761078]
Siegel R, Naishadham D, Jemal A. Cancer statistics, 2013. CA: a cancer journal for clinicians 2013; 63(1): 11-30.[PMID:23335087]
Ries L, Melbert D, Krapcho M, Marios M. SEER cancer statistics review 1975–2004; based on November 2006 SEER data submission. World Wide Web URL: http: //seercancergov/csr/1975_2004/ Bethesda, MD: National Cancer Institute, 2007.
Bosetti C, Lucenteforte E, Silverman DT, Petersen G, Bracci PM, Ji BT, Negri E, et al. Cigarette smoking and pancreatic cancer: an analysis from the International Pancreatic Cancer Case-Control Consortium (Panc4). Ann Oncol. 2012; 23(7): 1880-1888. [PMID:22104574]
Lynch SM, Vrieling A, Lubin JH, Kraft P, Mendelsohn JB, Hartge P, Canzian F, et al. Cigarette smoking and pancreatic cancer: a pooled analysis from the pancreatic cancer cohort consortium. Am J Epidemiol. 2009; 170 (4): 403-413. [PMID:19561064]
Vrieling A, Bueno-de-Mesquita HB, Boshuizen HC, Michaud DS, Severinsen MT, Overvad K, Olsen A, et al. Cigarette smoking, environmental tobacco smoke exposure and pancreatic cancer risk in the European Prospective Investigation into Cancer and Nutrition. Int J Cancer. 2010; 126(10): 2394-2403. [PMID:19790196]
Liao J, Chung YT, Yang AL, Zhang M, Li H, Zhang W, Yan L, et al. Atorvastatin inhibits pancreatic carcinogenesis and increases survival in LSL-KrasG12D-LSL-Trp53R172H-Pdx1-Cre mice. Mol Carcinog. 2013; 52(9): 739-750. [PMID:22549877]
Khurana V, Sheth A, Caldito G, Barkin JS. Statins reduce the risk of pancreatic cancer in humans: a case-control study of half a million veterans. Pancreas 2007; 34(2): 260-265. [PMID:17312467]
Bradley MC, Hughes CM, Cantwell MM, Murray LJ. Statins and pancreatic cancer risk: a nested case-control study. Cancer Causes Control. 2010; 21(12): 2093-2100. [PMID:20697797]
Chiu HF, Chang CC, Ho SC, Wu TN, Yang CY. Statin use and the risk of pancreatic cancer: a population-based case-control study. Pancreas 2011; 40(5): 669-672. [PMID:21654539]
Jacobs EJ, Newton CC, Thun MJ, Gapstur SM. Long-term use of cholesterol-lowering drugs and cancer incidence in a large United States cohort. Cancer Res. 2011; 71(5): 1763-1771. [PMID:21343395]
Carey FJ, Little MW, Pugh TF, Ndokera R, Ing H, Clark A, Dennison A, et al. The differential effects of statins on the risk of developing pancreatic cancer: a case-control study in two centres in the United Kingdom. Dig Dis Sci. 2013; 58(11): 3308-3312. [PMID:23864194]
Ghani S, Jitawatanarat P, Chittawatanarat K, Samuel S, Iyer RV, Ma WW. The impact of cigarette smoking on treatment outcome in metastatic pancreatic cancer patients. J Clin Oncol. 2014; 32(Suppl): abstr e15183.
Walker EJ, Ko AH, Holly EA, Bracci PM. Statin use and risk of pancreatic cancer: Results from a large clinic-based case-control study. J Clin Oncol. 2014; 32(5 Suppl): abstr 4117.
Trevino JG, Pillai S, Kunigal S, Singh S, Fulp WJ, Centeno BA, Chellappan SP. Nicotine induces inhibitor of differentiation-1 in a Src-dependent pathway promoting metastasis and chemoresistance in pancreatic adenocarcinoma. Neoplasiam 2012; 14(12): 1102-1114. [PMID:23308043]
Bonovas S, Filioussi K, Sitaras NM. Statins are not associated with a reduced risk of pancreatic cancer at the population level, when taken at low doses for managing hypercholesterolemia: evidence from a meta-analysis of 12 studies. Am J Gastroenterol. 2008; 103(10): 2646-2651. [PMID:18684187]
Cui X, Xie Y, Chen M, Li J, Liao X, Shen J, Shi M, et al. Statin use and risk of pancreatic cancer: a meta-analysis. Cancer Causes Control. 2012; 23(7): 1099-1111. [PMID:22562222]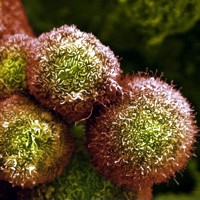 How to Cite
TokiM., SyrigosK., & SaifM. (2014). Risk Determination for Pancreatic Cancer. JOP. Journal of the Pancreas, 15(4), 289-291. https://doi.org/10.6092/1590-8577/2591
Section
Highlights from the "50th ASCO Annual Meeting 2014". Chicago, IL, USA. May 30 - June 3, 2014
Copyright (c) 2014 Maria I Toki, Konstantinos N Syrigos, Muhammad Wasif Saif
This work is licensed under a Creative Commons Attribution 4.0 International License.
As a member of Publisher International Linking Association, PILA, iMedPub Group's JOP follows the Creative Commons Attribution License and Scholars Open Access publishing policies. Journal of the Pancreas is the Council Contributor Member of Council of Science Editors (CSE) and following the CSE slogan Education, Ethics, and Evidence for Editors.