Pancreatic Cancer: New Hopes for Early Detection and a Future Screening Tool?
Najla H El-Jurdi

Tufts University School of Medicine. Boston, MA, USA

Muhammad Wasif Saif

Tufts University School of Medicine. Boston, MA, USA
Keywords:
Neuroendocrine Tumors, Pancreas, Pharmacogenetics
Abstract
Given the overall poor prognosis of patients with pancreatic cancer, there has always been an interest in early screening and primary prevention. An abstract presented in ASCO 2014 by Orlowski et al. introduced the potential use of an elevated serum procarboxypeptidase A (PCPA) and high ratios of PCPA to free carboxypeptidase A (FCPA) in enhancing the diagnostic efficacy of pancreatic cancer either alone or with CA19-9 (Abstract #4118).
Image: Screening.
Downloads
Download data is not yet available.
References
Jemal A, Siegel R, Xu J. Cancer statistics, 2010. CA Cancer J Clin. 2010; 60: 277-300. [PMID:20610543]
Jemal A, Bray F, Center MM, et al. Global cancer statistics. CA Cancer J Clin. 2011; 61:69. [PMID:21296855]
Siegel R, Ma J, Zou Z, Jemal A. Cancer Statistics, 2014. CA Cancer J Clin. 2014; 64(1): 9-29. [PMID:24399786]
Huang Z, Liu F. Diagnostic value of serum carbohydrate antigen 19-9 in pancreatic cancer: a meta-analysis. Tumour Biol. 2014; [PMID:24789274]
Canto MI, Hruban RH, Fishman EK, Kamel IR, Schulick R, Zhang Z, Topazian M, et al. Frequent detection of pancreatic lesions in asymptomatic high-risk individuals. Gastroenterology. 2012; 142: 796. [PMID:22245846]
Verna EC, Hwang C, Stevens PD, Rotterdam H, Stavropoulos SN, Sy CD, Prince MA, et al. Pancreatic cancer screening in a prospective cohort of high-risk patients: a comprehensive strategy of imaging and genetics. Clin Cancer Res. 2010; 16: 5028. [PMID:20876795]
Langer P1, Kann PH, Fendrich V, Habbe N, Schneider M, Sina M, Slater EP, et al. Five years of prospective screening of high-risk individuals from families with familial pancreatic cancer. Gut. 2009; 58: 1410. [PMID:19470496]
Collisson E, Tempero M. Blinded by the light: molecular imaging in pancreatic adenocarcinoma. Clin Cancer Res. 2011; 17:203. [PMID:21106729]
Brand RE, Lerch MM, Rubinstein WS, Neoptolemos JP, Whitcomb DC, Hruban RH, et al. Advances in counselling and surveillance of patients at risk for pancreatic cancer. Gut 2007; 56: 1460. [PMID:17872573]
http://www.uspreventiveservicestaskforce.org/3rduspstf/pancreatic/pancrers.htm
Lowenfels AB, Maisonneuve P, DiMagno EP, Elitsur Y, Gates LK Jr, Perrault J, Whitcomb DC. Hereditary pancreatitis and the risk of pancreatic cancer. International Hereditary Pancreatitis Study Group. J Natl Cancer Inst. 1997; 89: 442-6. [PMID:9091646]
Orlowski MA, Bamlet WR,Oberg AL, et al. Serum procarboxypeptidase combined with CA19-9 and accuracy of detection of pancreatic cancer. ASCO 2014 Annual Meeting; Abstract 4118.
Canto MI, Goggins M, Hruban RH, Petersen GM, Giardiello FM, Yeo C, Fishman EK, et al. Screening for early pancreatic neoplasia in high-risk individuals: a prospective controlled study. Clin Gastroenterol Hepatol. 2006; 4: 766. [PMID:16682259]
Calin GA, Dumitru CD, Shimizu M, Bichi R, Zupo S, Noch E, Aldler H, et al. Frequent deletions and down-regulation of micro-RNA genes miR15 and miR16 at 13q14 in chronic lymphocytic leukemia. Proc Natl Acad Sci U S A. 2002; 99: 15524-9. [PMID:12434020]
Navon R, Wang H, Steinfeld I, Tsalenko A, Ben-Dor A, Yakhini Z. Novel rank-based statistical methods reveal microRNAs with differential expression in multiple cancer types. PLoS One. 2009; 4: e8003.
Ding Z, Wu H, Zhang J, Huang G, Ji D. MicroRNAs as novel biomarkers for pancreatic cancer diagnosis: a meta-analysis based on 18 articles. Tumour Biol. 2014; Jun 2. [PMID:24880590]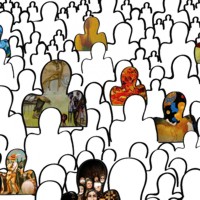 How to Cite
El-JurdiN., & SaifM. (2014). Pancreatic Cancer: New Hopes for Early Detection and a Future Screening Tool?. JOP. Journal of the Pancreas, 15(4), 358-359. https://doi.org/10.6092/1590-8577/2696
Section
Highlights from the "50th ASCO Annual Meeting 2014". Chicago, IL, USA. May 30 - June 3, 2014
Copyright (c) 2014 Najla H El-Jurdi, Muhammad Wasif Saif
This work is licensed under a Creative Commons Attribution 4.0 International License.
As a member of Publisher International Linking Association, PILA, iMedPub Group's JOP follows the Creative Commons Attribution License and Scholars Open Access publishing policies. Journal of the Pancreas is the Council Contributor Member of Council of Science Editors (CSE) and following the CSE slogan Education, Ethics, and Evidence for Editors.