Gastrointestinal Stromal Tumors of the Pancreas
Muhammad Wasif Saif

Yale University School of Medicine. New Haven, CT, USA

Susan Hotchkiss

Yale University School of Medicine. New Haven, CT, USA

Kristin Kaley

Yale University School of Medicine. New Haven, CT, USA
Keywords:
Gastrointestinal Stromal Tumors, Pancreas, Pancreatic Neoplasms, Proto-Oncogene Proteins c-kit
Abstract
No abstract available.
Image: Original building of Yale School of Medicine, formerly a hotel built by James Hillhouse at the corner of Grove and Prospect Streets. 
Downloads
Download data is not yet available.
References
Padhi S, Kongara R, Uppin SG, Uppin MS, Prayaga AK, Challa S, et al. Extragastrointestinal stromal tumor arising in the pancreas: a case report with a review of the literature. JOP. J Pancreas (Online) 2010; 11:244-8. [PMID 20442520]
Neto MR, Machuca TN, Pinho RV, Yuasa LD, Bleggi-Torres LF. Gastrointestinal stromal tumor: report of two unusual cases. Virchows Arch 2004; 444:594-6. [PMID 15118853]
Yamaura K, Kato K, Miyazawa M, Haba Y, Muramatsu A, Miyata K, Koide N. Stromal tumor of the pancreas with expression of c-kit protein: report of a case. J Gastroenterol Hepatol 2004; 19:467-70. [PMID 15012791]
Krska Z, Pesková M, Povýsil C, Horejs J, Sedlácková E, Kudrnová Z. GIST of pancreas. Prague Med Rep 2005; 106:201-8. [PMID 16315768]
Daum O, Klecka J, Ferda J, Treska V, Vanecek T, Sima R, et al. Gastrointestinal stromal tumor of the pancreas: Case report with documentation of KIT gene mutation. Virchows Arch 2005; 446:470-2. [PMID 15756592]
Showalter SL, Lloyd JM, Glassman DT, Berger AC. Extra-gastrointestinal stromal tumor of the pancreas: case report and a review of the literature. Arch Surg 2008; 143:305-8. [PMID 18347279]
Yan BM, Pai RK, Dam JV. Diagnosis of pancreatic gastrointestinal stromal tumor by EUS guided FNA. JOP. J Pancreas (Online) 2008; 9:192-6. [PMID 18326928]
Harindhanavudhi T, Tanawuttiwat T, Pyle J, Silva R. Extra-gastrointestinal stromal tumor presenting as hemorrhagic pancreatic cyst diagnosed by EUS-FNA. JOP. J Pancreas (Online) 2009; 10:189-91. [PMID 19287116]
Trabelsi A, Yacoub-Abid L B, Mtimet A, Ben Abdelkrim S, Hammedi F, Ben Ali A, Mokni M. Gastrointestinal stromal tumor of the pancreas: a case report and review of the literature. North Am J Med Sci 2009; 1:324-6.
Cohen MH, Cortazar P, Justice R, Pazdur R. Approval summary: imatinib mesylate in the adjuvant treatment of malignant gastrointestinal stromal tumors. Oncologist 2010; 15:300-7. [PMID 20200041]
Haller F, Detken S, Schulten HJ, Happel N, Gunawan B, Kuhlgatz J, Füzesi L. Surgical management after neoadjuvant imatinib therapy in gastrointestinal stromal tumours (GISTs) with respect to imatinib resistance caused by secondary KIT mutations. Ann Surg Oncol 2007; 14:526-32. [PMID 17139461]
Gastrointestinal Stromal Tumor Meta-Analysis Group (MetaGIST). Comparison of two doses of imatinib for the treatment of unresectable or metastatic gastrointestinal stromal tumors: a meta-analysis of 1,640 patients. J Clin Oncol 2010; 28:1247-53. [PMID 20124181]
Casali PG, Garrett CR, Blackstein ME, Shah M, Verweij V, McArthur G, et al. Updated results from a phase III trial of sunitinib in GIST patients (pts) for whom imatinib (IM) therapy has failed due to resistance or intolerance. J Clin Oncol 2006; 24(18 Suppl):9513.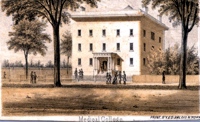 How to Cite
SaifM., HotchkissS., & KaleyK. (2010). Gastrointestinal Stromal Tumors of the Pancreas. JOP. Journal of the Pancreas, 11(4), 405-406. https://doi.org/10.6092/1590-8577/3633
Copyright (c) 2010 Muhammad Wasif Saif, Susan Hotchkiss, Kristin Kaley
This work is licensed under a Creative Commons Attribution 4.0 International License.
As a member of Publisher International Linking Association, PILA, iMedPub Group's JOP follows the Creative Commons Attribution License and Scholars Open Access publishing policies. Journal of the Pancreas is the Council Contributor Member of Council of Science Editors (CSE) and following the CSE slogan Education, Ethics, and Evidence for Editors.