Leisure Travellers in "Old Regime" Naples
Paola Avallone

Istituto di Studi sulle Società del Mediterraneo - Consiglio Nazionale delle Ricerche
Abstract
For the pre-unification period, we are still far from the current idea of tourism and, even more, we cannot speak of mass tourism. Tour operators like Thomas Cook arrived in Italy only in the second half of the nineteenth century when the 'Grand Tour' was declining. The 'Grand Tour', starting from the 17th century, was considered as a long journey across continental Europe made by the wealthy young aristocrats of Britain who intended to complete their education by visiting major cities and sites, with start and finish in the same city. This trip could last from a few months to 8 years. The main destinations were France, Holland, Germany, but it had as a special stage Italy and Rome, and normally included stops in Venice, Florence, Bologna, Pisa and Naples. During the Tour, young people learned about the politics, culture, art and antiquities of European countries. They spent their time sightseeing, studying and making purchases. Italy, with its legacy of ancient Rome, and with its monuments, became one of the most popular places to visit. In addition to knowledge of the ancient world, the British were in contact with the works of Palladio and Neoclassicism. Naples, particularly when it became the capital of Southern Italy with the ascendance of the Bourbon dynasty to the throne, was among the final stages of the 'Grand Tour'. Besides the natural beauty and the warmth of the mild climate throughout the year, the European cultural elite was interested in the history and art of the southern peninsula. Southern Italy continued the legacy of the Magna Graecia and the influences of the Roman Empire, which could be seen both east and west of the city. But there were also the Vesuvius, the Solfatara, the Campi Flegrei, places related to impressive events and scientifically not understood, which aroused the curiosity of naturalists, scholars of flora and fauna, but also painters and artists. But what were the ways and means of transport to arrive in the Kingdom? Where could travellers refresh? What were the documents that were needed at the border? And again who were they, and where did they stay? The reader may find the answers in the article, which is the outcome of a research of the documents of the time.
Downloads
Download data is not yet available.
References
Archivio di Stato di Napoli, Collaterale, Provvisioni, II serie, busta 31.
Avallone P. (2006), "Il controllo dei "forestieri" a Napoli tra XVI e XVIII secolo. Prime note", in Mediterranea, anno III, n. 6, 169-175.
Avallone P. (2007) "Viaggiare per terra. Forestieri nel Regno di Napoli tra XVII-XVIII secolo", in D. Strangio e P. Battilani (a cura di), Il turismo e le città tra XVIII e XXI secolo. Italia e Spagna a confronto, Franco Angeli, Milano, 694.
Avallone P. (2009) "Flussi migratori nel Regno di Napoli nella prima metà dell''800. Il database del 1848", in M.R. Carli, G. Di
Cristofaro Longo, I. Fusco (a cura di), Identità mediterranea ed Europa. Mobilità, migrazioni, relazioni interculturali, ISSMCNR, Napoli, 145-176. Bullettino delle leggi (1808), decreto n. 144, Napoli, 385-386.
Capuano G. (1994) Viaggiatori britannici a Napoli tra '500 e '600, Pietro Laveglia Editore, Salerno, 76-77.
Cenatiempo G. (1862) Libro degli indirizzi commerciale, scientifico, artistico per l'anno 1862, dai tipi di Filippo Serafini, Napoli, 103- 104.
Dawes B. (2003) La Rivoluzione turistica. Thomas Cook e il turismo inglese in Italia nel XIX secolo, ESI, Napoli.
Di Vittorio A. (1973) Gli Austriaci e il Regno di Napoli, 1707-1734. Ideologia e politica di sviluppo, Giannini Ed., Napoli, vol. II, 377- 378.
Dickens C. (1868) Pictures from Italy. American notes, Hurd and Houghton, New York, vol. I, 223.
Ferrari G. B. (1847) Nuova Guida di Napoli, dei contorni di Procida, Ischia e Capri, Tipografia Porcelli, Napoli, 22-25.
Galanti G.M. (1792) Nuova guida per Napoli e suoi contorni, 4° volume della Descrizione geografica e politica delle Sicilie, ripubblicata nel 1829 a cura del fratello Luigi, corredata di varie aggiunte e aggiornata ai vari cambiamenti che erano accaduti dopo il 1792. Qui ci siamo avvalsi della ristampa del 1845, 325.
Galanti G.M. (1794) Della descrizione geografica e politica delle Sicilie, presso i Soci del Gabinetto Letterario, Napoli. Per il riferimento ci siamo avvalsi della copia a cura di F. Assante e D. Demarco, ESI, Napoli, 1969, vol. II, 66.
Giannetti A. (1985) "La strada dalla città al territorio: la riorganizzazione spaziale del Regno di Napoli nel Cinquecento", in Storia d'Italia, Annali 8, a cura di C. De Seta, Einaudi Ed., Torino, 264-271.
Giustiniani L. (1803-1808) Nuova collezione delle Prammatiche del Regno di Napoli, nella Stamperia Simoniana, Napoli, tomo X, 39- 41.
rosley P. J. (1764) Nouveaux mémoires ou observations sur l'Italie et sur les Italiens, par deux gentilshommes suédois. Traduit du suédois, 3 voll., Londra.
Le Français de Lalande J. J. (1769) Voyage d'un François en Italie fait dans l'années 1765-1766…, 8 voll., Venezia-Parigi.
Lever M. (1996) "Introduzione a D.A.F. Marchese di Sade", Viaggio in Italia, Bollati Boringhieri, Torino, 372. Manuale del forestiero in Napoli (1845), presso Borel e Bompard, Napoli, 51, 91-96; 119-125; 145-146.
Ostuni N. (1993) "Strade liquide e terrestri nel Mezzogiorno in età moderna e contemporanea", in G. Simoncini (a cura di), Sopra i porti di mare. Il Regno di Napoli, Olschki editore, Firenze, vol. II, 42-45.
Pellerano B. (1865) Guide-Almanach de l'étranger pour Naples e ses environs, B. Pellerano éditeur, Napoli, 316.
Radogna L. (1982) Storia della marina mercantile delle due Sicilie (1734-1860), Mursia ed., Milano.
Salvemini R. (2009) "A tutela della salute e del commercio nel Mediterraneo: la sanità marittima nel Mezzogiorno italiano tra '700 e '800", in R. Salvemini (a cura di), Istituzioni e trasporti marittimi nel Mediterraneo tra Età antica e Crescita Moderna, ISSMCNR, Napoli, 259-296.
Sarnelli P. (1772) Nuova guida de' forestieri, Saverio Rossi Libraio, Napoli, 308.
Varius D. (1772) Pragmaticae edita decreta interdica regiaeque sanctiones Regni Neapolitani, Antonio Cervoni stampatore, Napoli, vol. IV, 141-143.
Wallerstein I. (1978) Il sistema mondiale dell'economia moderna, Il Mulino, Bologna, vol. I, 347.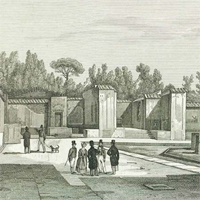 How to Cite
AvalloneP. (2010). Leisure Travellers in "Old Regime" Naples. TeMA - Journal of Land Use, Mobility and Environment, 3(3). https://doi.org/10.6092/1970-9870/150
Copyright (c) 2014 Tema. Journal of Land Use, Mobility and Environment
This work is licensed under a Creative Commons Attribution 4.0 International License.
Authors who publish in this journal agree to the following:
1. Authors retain the rights to their work and give in to the journal the right of first publication of the work simultaneously licensed under a Creative Commons License - Attribution that allows others to share the work indicating the authorship and the initial publication in this journal.
2. Authors can adhere to other agreements of non-exclusive license for the distribution of the published version of the work (ex. To deposit it in an institutional repository or to publish it in a monography), provided to indicate that the document was first published in this journal.

3. Authors can distribute their work online (ex. In institutional repositories or in their website) prior to and during the submission process, as it can lead to productive exchanges and it can increase the quotations of the published work (See The Effect of Open Access)