Narrative Empathy and the Challenge of the Unrelatable
Suzanne Keen

Hamilton College, Clinton, New York
Abstract
The essay explores the everyday aesthetic judgment embedded in "relatable" representations and takes on the challenge of the "unrelatable". It advances the theorizing of narrative empathy by considering why some representations are judged "unrelatable". The unrelatable fails at the first hurdle if it was crafted with the intention of evoking empathy (though not all narratives share that aim). If narratives are to galvanize feeling for distant others, nonhuman animals, the inanimate world and changing climate, and our descendants, then understanding what makes representations unrelatable matters. But if the response inheres primarily in readers, then forbearance from condemnation matters more.
Keywords: Failed Empathy, Relatable, Storyworld, Strategic Narrative Empathy, Unrelatable
Downloads
Download data is not yet available.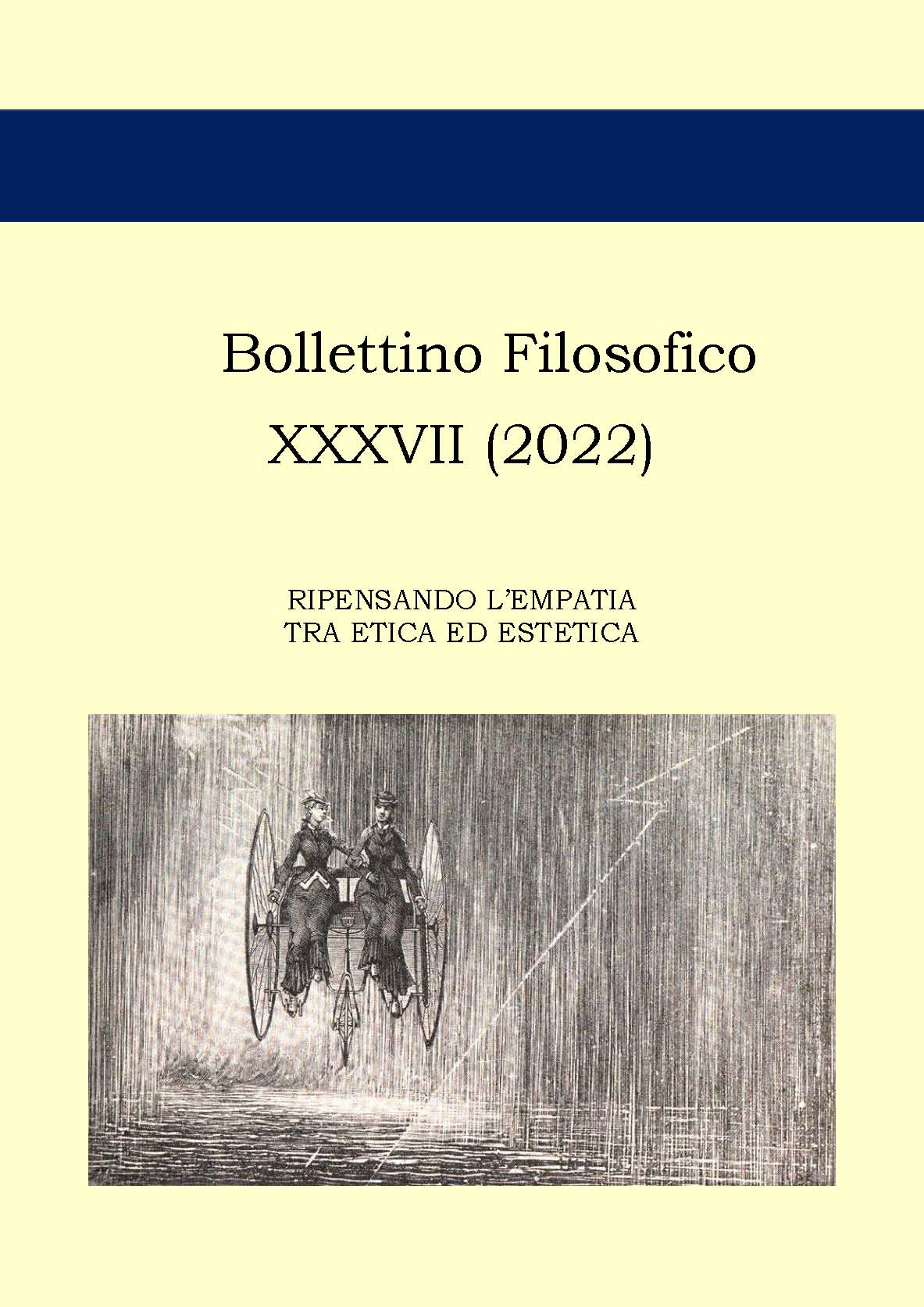 Come citare
KeenS. (2022). Narrative Empathy and the Challenge of the Unrelatable. Bollettino Filosofico, 37, 104-116. https://doi.org/10.6093/1593-7178/9653
Bollettino Filosofico pubblica in internet, ad accesso aperto, con licenza:
| | |
| --- | --- |
|   | CCPL Creative Commons Attribution |
L'autore conserva il copyright sul suo contributo, consentendo tuttavia a chiunque "di riprodurre, distribuire, comunicare al pubblico, esporre in pubblico, rappresentare, eseguire e recitare l'opera", purché siano correttamente citati l'autore e il titolo della rivista. L'autore, al momento della proposta di pubblicazione, è inoltre tenuto a dichiarare che il contenuto e l'organizzazione dell'opera è originale e non compromette in alcun modo i diritti di terzi, né gli obblighi connessi alla salvaguardia di diritti morali ed economici di altri autori o di altri aventi diritto, sia per testi, immagini, foto, tabelle, sia per altre parti di cui il contributo può essere composto.  L'autore dichiara altresì di essere a conoscenza delle sanzioni previste dal codice penale e dalle leggi speciali per l'ipotesi di falsità in atti ed uso di atti falsi, e che pertanto Bollettino Filosofico  è esente da qualsiasi responsabilità di qualsivoglia natura, civile, amministrativa o penale, e sarà dall'autore tenuta indenne da qualsiasi richiesta o rivendicazione da parte di terzi.