«…This Phenomenon, Which is None too Happily Designated as "Empathy"». Martin Heidegger's Critique of Empathy
Francesca Brencio

University of Seville - Spain
Abstract
Martin Heidegger offers an original and valuable contribution to the debate around empathy. In what follows I am going to provide an account of his critique of empathy in terms of mental transposition or projection, drawing on the resources from the early Freiburg courses, Being and Time and the Zollikon Seminars. This critique of the notion of empathy is rooted in an account of subjectivity conceived not as an isolated self, but rather as a Dasein ecstatically open, embedded in the world, and grounded in the ontological structure of Mitsein, and, more in general, in Heidegger's critique of western metaphysics, especially the notion of the isolated ego as the foundational point of western philosophy. Finally, I will show how the intersubjective nature of Dasein as Miteinandersein is related to the issue of authenticity and has important consequences in our social life.
Keywords: Empathy, Ethics, Heidegger, Intersubjectivity, Medicine
Downloads
Download data is not yet available.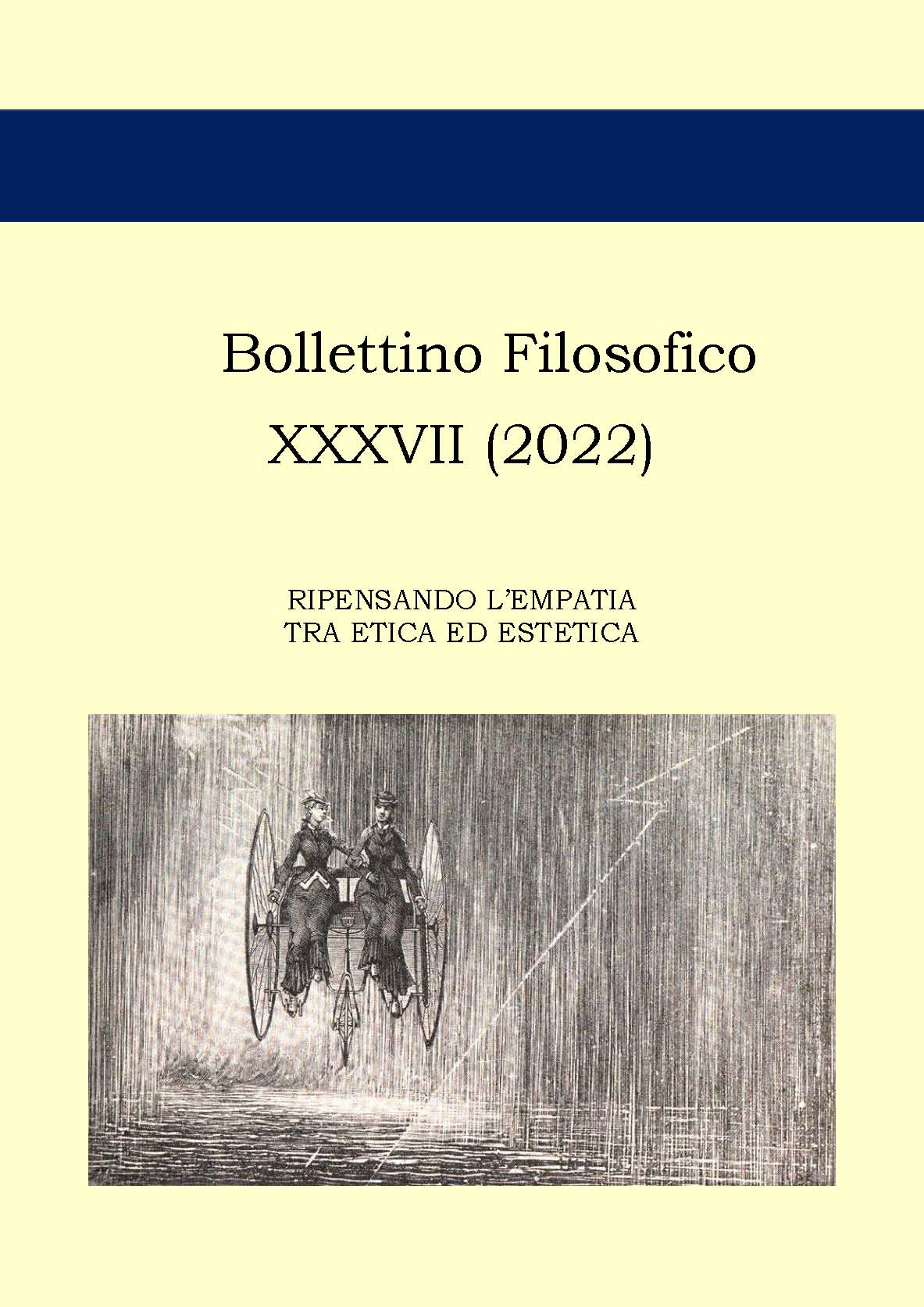 Come citare
BrencioF. (2022). «…This Phenomenon, Which is None too Happily Designated as "Empathy"». Martin Heidegger's Critique of Empathy. Bollettino Filosofico, 37, 243-251. https://doi.org/10.6093/1593-7178/9668
Bollettino Filosofico pubblica in internet, ad accesso aperto, con licenza:
| | |
| --- | --- |
|   | CCPL Creative Commons Attribution |
L'autore conserva il copyright sul suo contributo, consentendo tuttavia a chiunque "di riprodurre, distribuire, comunicare al pubblico, esporre in pubblico, rappresentare, eseguire e recitare l'opera", purché siano correttamente citati l'autore e il titolo della rivista. L'autore, al momento della proposta di pubblicazione, è inoltre tenuto a dichiarare che il contenuto e l'organizzazione dell'opera è originale e non compromette in alcun modo i diritti di terzi, né gli obblighi connessi alla salvaguardia di diritti morali ed economici di altri autori o di altri aventi diritto, sia per testi, immagini, foto, tabelle, sia per altre parti di cui il contributo può essere composto.  L'autore dichiara altresì di essere a conoscenza delle sanzioni previste dal codice penale e dalle leggi speciali per l'ipotesi di falsità in atti ed uso di atti falsi, e che pertanto Bollettino Filosofico  è esente da qualsiasi responsabilità di qualsivoglia natura, civile, amministrativa o penale, e sarà dall'autore tenuta indenne da qualsiasi richiesta o rivendicazione da parte di terzi.