Vite in transito. Memorie di richiedenti asilo tra rappresentazione e realtà
Giovanna Russo

University of Bologna, Italy
Keywords:
migration flows, asylum seekers, performance, memory, social imagination
Abstract
In the last decades Italy has become a new boundary territory for migration: thousands of people from different countries, describe a new frame for our country as "place of transition" by migration flows. This paper wants to discuss the hospitality of asylum seekers through the content analysis of 53 "memory document" collected by Commission of Bologna during the period 2012-14. Through a quali- tative approach, what emerges from biographical documents analysed, is a new representation of social drama and violence linked to asylum experience's and able to overcome the daily stereotype of media. Moreover, this drama appears as a cultural performance useful in constructing of social and collective memory.
Downloads
Download data is not yet available.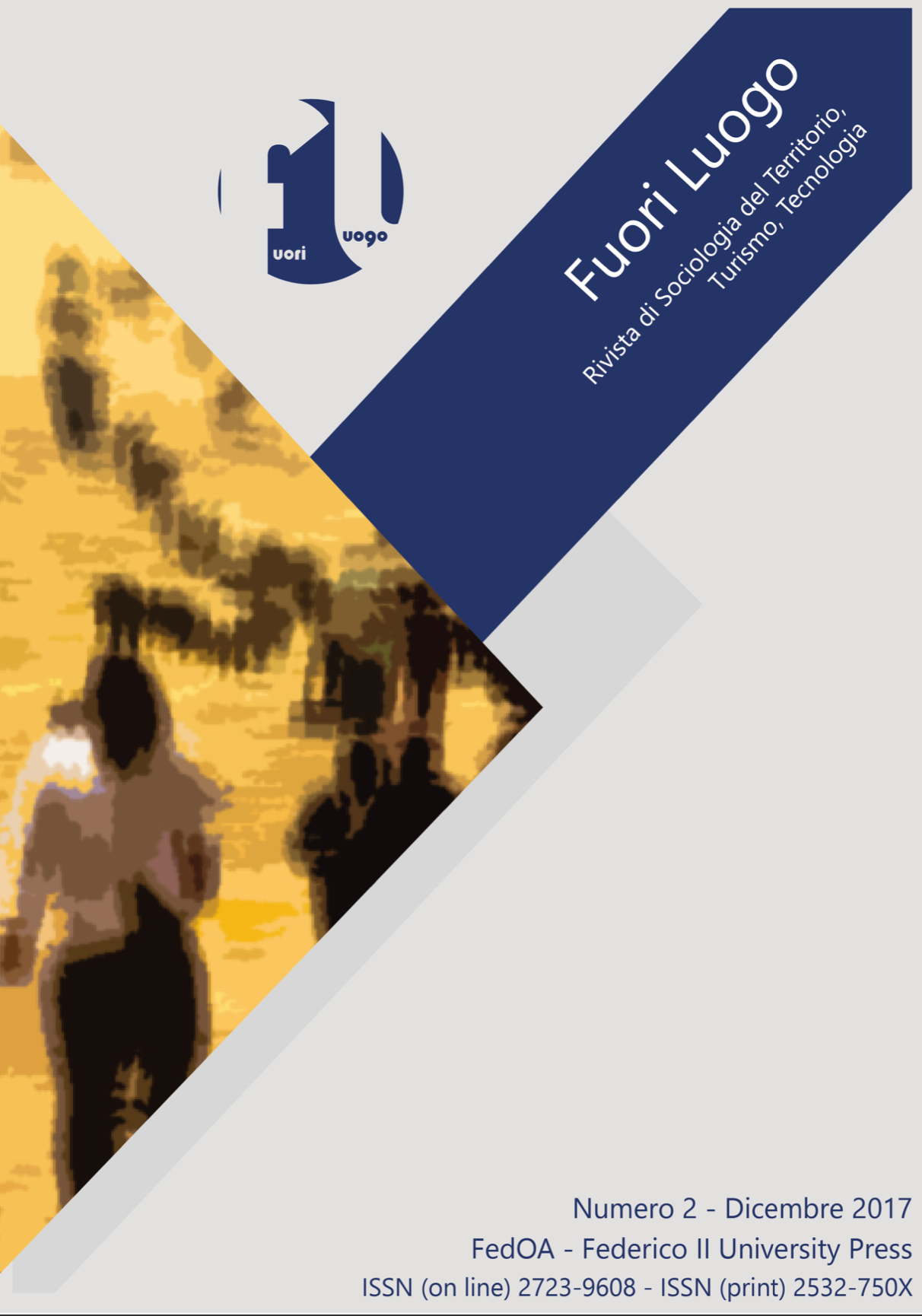 How to Cite
RussoG. (2020). Vite in transito. Memorie di richiedenti asilo tra rappresentazione e realtà. Fuori Luogo. Rivista Di Sociologia Del Territorio, Turismo, Tecnologia, 2(2), 65 - 72. https://doi.org/10.6092/2723-9608/6896
Copyright (c) 2020 Fuori Luogo. Journal of Sociology of territory, tourism, technology
This work is licensed under a Creative Commons Attribution 4.0 International License.