Current Issue
Vol 14 No 1 (2023): Vol 14 No 1 (2023): Fuori Luogo Rivista di Sociologia del Territorio, Turismo, Tecnologia - Special Issue Roots Tourism
View All Issues
Fuori Luogo. Journal of Sociology of territory, tourism, technology.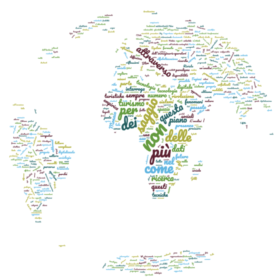 The Journal "FuoriLuogo" (Italian for "Out of Place") – founded in 2016, accredited in 2020 as scientific journal by ANVUR, placed in 2021 in class A for the sociological sectors 14/C3 (Political and Legal Phenomena) and 14/D1 (Economic, Labor, Environmental and Territorial Processes) – discusses and explores the logic and the paradoxes of the relationships occurring in the spaces, places and territories of the social experience.The Journal includes the critical perspective of sociology as a whole and discusses convergences and differences, compliances and non-compliances, appropriateness and inappropriateness of social actions, viewed in the light of the fundamental connection between human behavior and spatial context.
Fuoriluogo is a sociological paradigm which demarcates distinction and difference within social phenomena and territorial contexts. For these reasons, the Journal mainly calls for studies and researches focused on contextualized social investigations. Based on their adherence to the Journal's purposes and on their relevance within the national and international debate, the selected essays, in accordance with the guidelines of the ANVUR, are evaluated through a double-blind peer review by two anonymous referee, external to the Scientific Committee.