Confini porosi, spazi di frizione, luoghi in transizione: l'Europa e le migrazioni internazionali
Fabio Amato

University L'Orientale, Naples, Italy

Anna Maria Zaccaria

University of Naples "Federico II", Italy

Anna Maria Vitale

University of Calabria, Italy
Keywords:
borders, places, migrations
Abstract
Il considerevole afflusso di migranti forzati e rifugiati nello spazio europeo cui si è assistito negli ultimi anni problematizza il quadro conoscitivo delle teorie sociali, decostruendo molte delle tradizionali categorie esplicative ed imponendone il ripensamento. Le nuove geografie migratorie modificano l'esperienza sociale dello spazio e interrogano, in particolare, le modalità attraverso cui le scienze sociali hanno immaginato la spazialità: confine, luogo, città, campagna, paesaggio, appartenenza. Le riflessioni sul tema, per quanto forti di prospettive disciplinari articolate, non riescono a reggere se non attraverso una logica che sia concretamente transdisciplinare (Brettell, Hollifield, 2014), essendo ormai condivisa l'idea di vivere in una vera e propria "era delle migrazioni" a prescindere dalle quantità e dalle percentuali che si possono registrare (Castles, De Haas, Miller, 2014). Nell'ultimo ventennio
si è prodotta una letteratura sconfinata sul tema che, a differenti scale geografiche, ha cercato di sintetizzare a dimensione planetaria il fenomeno oppure guardando ai singoli Stati, assumendo la prospettiva dei luoghi di arrivo o delle vicende delle comunità in movimento fino ad arrivare alle storie di vita personali oppure di singoli quartieri. Le prospettive hanno seguito approcci diversi e, soprattutto, prospettive che enfatizzavano alcuni dei volets consueti con cui si legge questo fenomeno: il lavoro, l'abitare, la riproduzione sociale.
Downloads
Download data is not yet available.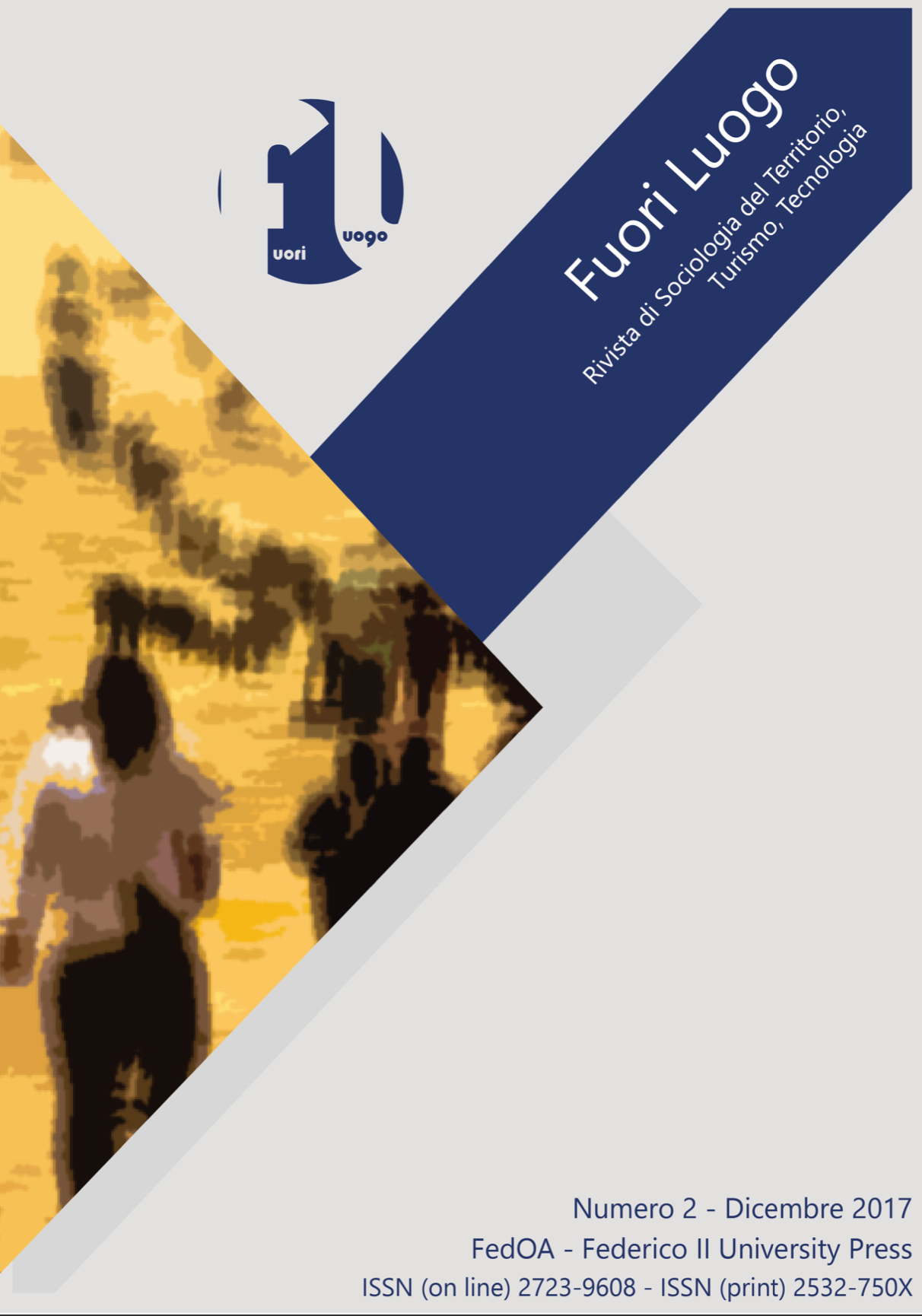 How to Cite
AmatoF., ZaccariaA., & VitaleA. (2020). Confini porosi, spazi di frizione, luoghi in transizione: l'Europa e le migrazioni internazionali. Fuori Luogo. Rivista Di Sociologia Del Territorio, Turismo, Tecnologia, 2(2), 9 - 12. https://doi.org/10.6092/2723-9608/6950
Copyright (c) 2020 Fuori Luogo. Journal of Sociology of territory, tourism, technology
This work is licensed under a Creative Commons Attribution 4.0 International License.