City of orgies, walks and joys: la produzione dello spazio e del tempo nella città queer
Keywords:
Queer, subculture, gentrification, citizenship, free time
Abstract
This paper focuses on identifying the genealogy of some peculiar "queer urban aspects". Starting from the modern city, it further delves into the effects of gentrification on the "queer side" of the city. Gentrification processes have "lowered" the urban "queer quotient" but the persistence of "queer subcultures" in the urban context is undeniable. These subcultures are based upon a peculiar usage and concept of space and time. At the crossroads of these topics, one thing emerges: the peculiar "queer" use of leisure time (more and more "substantial") and the closely linked "spatial production" are the new coordinates around which a new idea of "queer citizenship" ought to be built in thr contemporary city.
Downloads
Download data is not yet available.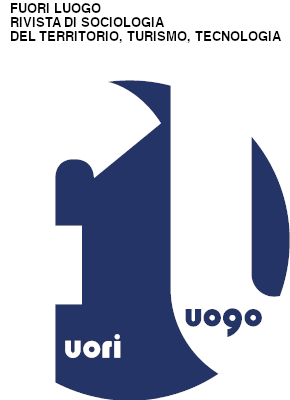 How to Cite
FagianiM. (2020). City of orgies, walks and joys: la produzione dello spazio e del tempo nella città queer. Fuori Luogo. Rivista Di Sociologia Del Territorio, Turismo, Tecnologia, 4(2), 41 - 54. https://doi.org/10.6092/2723-9608/6976