Media Habits and Covid-19. Using Audio-Diaries Technique to Explore "Official" Information Consumption
Keywords:
media, audio-diary, experts, data-fatigue, risk perception
Abstract
Through this article we aimed to investigate how individuals selected, consumed, interpreted and absorbed media content during the COVID-19 lockdown in Italy, more specifically, the transition from phase 1 to phase 2. We assumed that being familiar with a condition, by getting information from media, might influence individuals' risk perception and predict how certain circumstances might affect their lives. Regarding the methodology, we used two complementary techniques: audio diaries and semi-structured interviews. The data collection was carried out during the first days of phase 2 (which started on May 4th 2020) and each participant – 11 female and 6 male, between 28 and 45 years old and living in the northern part of Italy – was asked to register one audio per day for a week (7-13 May). Using this technique proved to be fruitful as we received detailed descriptions of the lives of certain individuals during a period of uncertainty: their hopes, desires, fears, emotions alongside precise observations on their media diet, role of experts, data abundance and risk perception. This study intends to bear testimony to a period which disrupted as Giddens called it, the biographical continuity of people. As it tried to show, that media-diet in this period was also responsible for such a disruption.
Downloads
Download data is not yet available.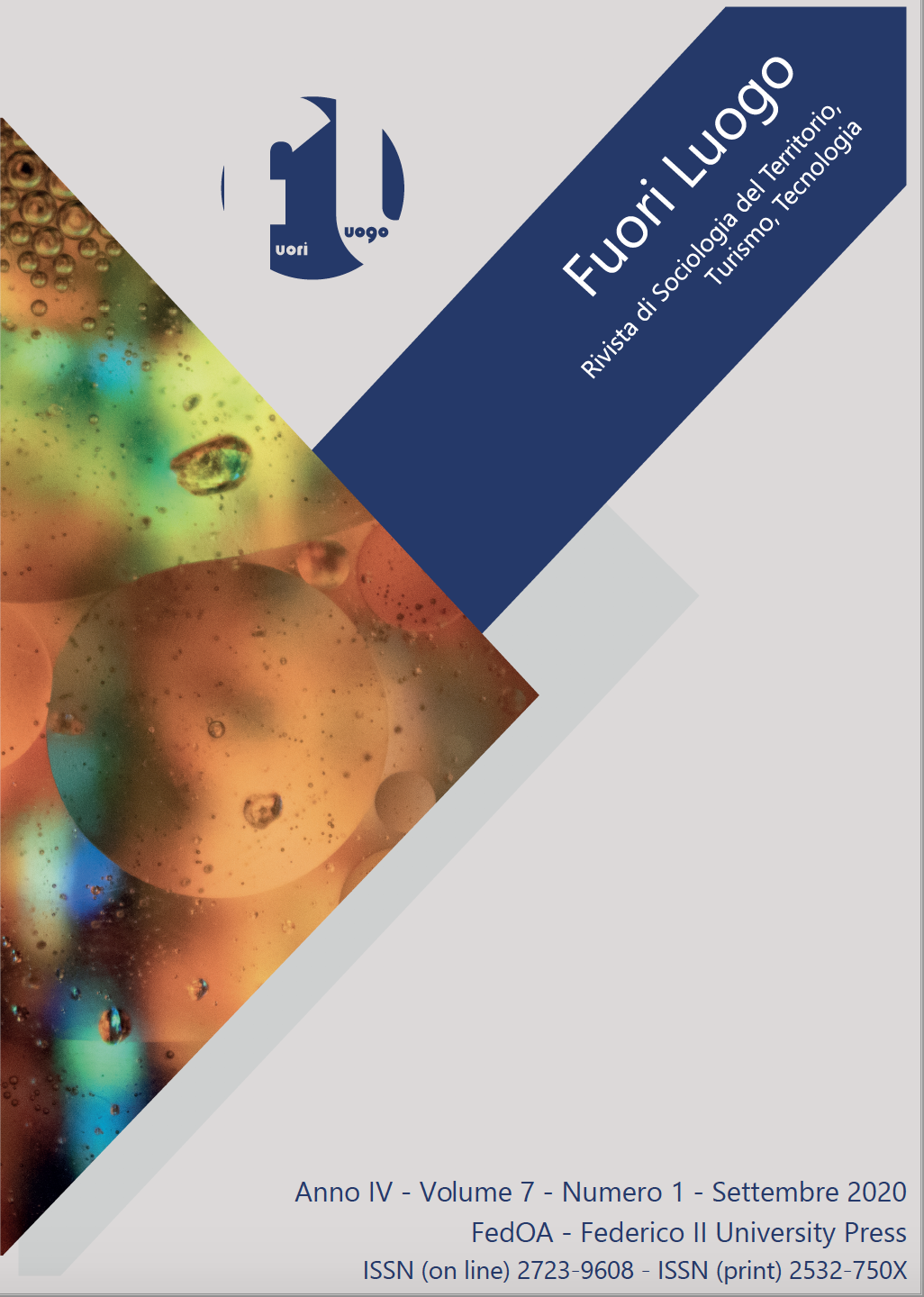 How to Cite
MorettiV., & ChakrabortyA. (2020). Media Habits and Covid-19. Using Audio-Diaries Technique to Explore "Official" Information Consumption. Fuori Luogo. Rivista Di Sociologia Del Territorio, Turismo, Tecnologia, 7(1), 97 - 104. https://doi.org/10.6092/2723-9608/7043